December 2019 Newsletter
Get monthly news, tips for yoga and meditation, and stay up-to-date on our upcoming programs. Click here to subscribe.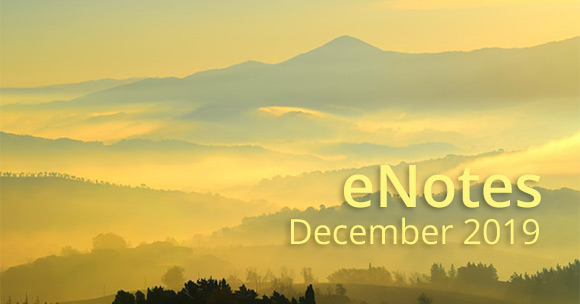 Dear Friends,

In his beautiful song, Life is a Dream, Swami Kriyananda reminds us that our true self is hidden behind veils. There are times when that truth is easier to see than others. There are things we can do to better connect with that truth.

Read Swamiji's words below in this eNotes. If you first quiet your mind and still your heart, your consciousness will rise, just from reading Swami's words.

In that higher state, take a different view of the challenges you are facing. Take a different view of the challenges we are all facing. Put some distance between yourself and those challenges.

Then listen to this video from the Joy Singers. You may now be able to stop even considering those challenges, and just enjoy that better feeling in your heart.

"Sometimes a friend
Helps us ascend
Up from life's cares to the sky."


Our truth lies elsewhere. Don't let the drama around us dictate how you live your life.

May your Christmas season be blessed,
Nityananda
Ananda Yoga Weekend Retreat with Vahini
December 27 – 29
This yoga retreat is the ideal preparation for facing the new year with clarity. It will help you tap into your intuitive flow, your inner sense of who you are, and your determination. You will become aware of the many tools you have already available, within and around you, to achieve your goals. In an atmosphere of joyful support and friendship, together we will use yoga to both relax and energize ourselves. Meditation, visualization and journaling will deepen our inner experience and understanding.
Archives:
No December eNotes, 2020
No April eNotes, 2020