Prerequisites:
Yoga therapy has proved helpful for many chronic mental health conditions. Through a combination of lecture, discussion, case studies, and practicums, students are guided to apply practical and appropriate yoga therapy interventions for clients.
In this course you will:
* Deepen your understanding of the mind and emotions and their interactions with thoughts and behaviors.
* Understand basic pathophysiology, symptoms, treatments, and medical terminology for common mental health conditions, including how they impact a person's life physically, mentally, emotionally, and spiritually.
* Gain an understanding of how familial, social, cultural, and religious conditioning influence mental health conditions and their healing.
* Be able to demonstrate good communication skills and how to set appropriate therapeutic boundaries with clients.
* Explore the impact of various yogic techniques, such as asana, pranayama, affirmation, visualization, Energization Exercises, mantra, and prayer on the mind and emotions and on helping clients to actively engage in helping to heal their 'harmful emotions.'
* Deepen your knowledge of effective teaching methods (with both individuals and groups) and how to adapt to different styles of learning.
* Deepen your knowledge of when and how to make appropriate referrals to mental health practitioners.
For more information, see Course Syllabus.
Ananda Yoga Therapy Training
For more information, please send us a Question or Comment:

Receive monthly news and inspiration.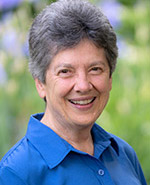 Director, Ananda Yoga®Therapy Training. Certified Yoga Therapist, Clinical Ayurvedic Specialist, Level 2 Ananda Yoga®Teacher, E-RYT-500
Director, Ananda Yoga Therapist Training
Nayaswami Mangala has an impressive background in yoga teacher training, Ayurvedic training and practice, and in-depth medical training and practice.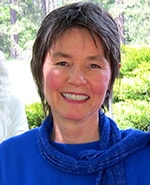 Personal Transformation Retreat Teacher, Spiritual Pilgrimage Leader, Ananda Minister and Counselor, Raja and Ananda Yoga® Teacher.
Nayaswami Mantradevi teaches with insight, clarity and joy, gained from over 35 years of meditating and sharing yoga philosophy. Her concern for others is one of her key qualities, and she has the innate ability to communicate and apply spiritual principles to real life situations. Her classes are creative and experiential, with humor and discussions keeping them lively and interactive.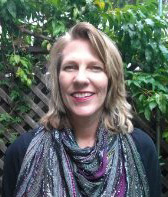 Yoga Therapist, Ananda Yoga® Teacher
Theresa has been a Yoga and Meditation practitioner for over 32 years, and a passionate yoga teacher for 25 years. Director and Founder of Living Tree Yoga Studio in Sonoma County, CA, Theresa currently teaches four to five classes per week, and makes it a priority to lead retreats internationally or locally, to deepen students experience yearly.

or e-mail or call us at 1-800-346-5350
Costs (TXPMH)
Costs are on a per person basis.
Tent
RV
Standard
Shared
Standard
Private
Deluxe
Shared
Deluxe
Private
$707
$941
$1325
$1211
$1727
Prices are all-inclusive and cover accommodations, meals, classes or activities, and course materials.
Ananda Yoga® Therapy Training: Psychology and Mental Health starts the afternoon of the first date listed and ends with lunch on the last date. Please see:
Yoga Alliance RYTs and E-RYTs receive a 10% discount on the total cost for Ananda Yoga® Therapy Training: Psychology and Mental Health . To receive the discount, please tell us when you register: your name as it appears in the Yoga Alliance registry, and your city/state/country.
You can add extra personal retreat days before and/or after your program. Check availability and costs for the days and accommodations that you require.
Ananda Yoga® Therapy Training: Psychology and Mental Health starts the afternoon of the first date listed. It's ideal to arrive before 4 pm, if you are able to. That way, you can join in the afternoon session of yoga and meditation, which begins at 4:45 pm. Dinner is at 6:30. The first real gathering of your group is at 7:30 pm. If you need to arrive here after 5 pm, that's fine, but it helps us if you let us know at 800-346-5350. We can also put aside a dinner for you if you need to arrive after 7 pm. The program ends with lunch on the last date. Please see our Daily Schedule.
See Transportation and Directions whether you are coming by plane, car, bus or train. Our Frequent Questions page answers many of the questions you might have about How to Go on Retreat.
The yoga therapy components of these courses are based on our accreditation by IAYT, not derived from our status as an RYS with Yoga Alliance Registry.