June 2020 Newsletter
Get monthly news, tips for yoga and meditation, and stay up-to-date on our upcoming programs. Click here to subscribe.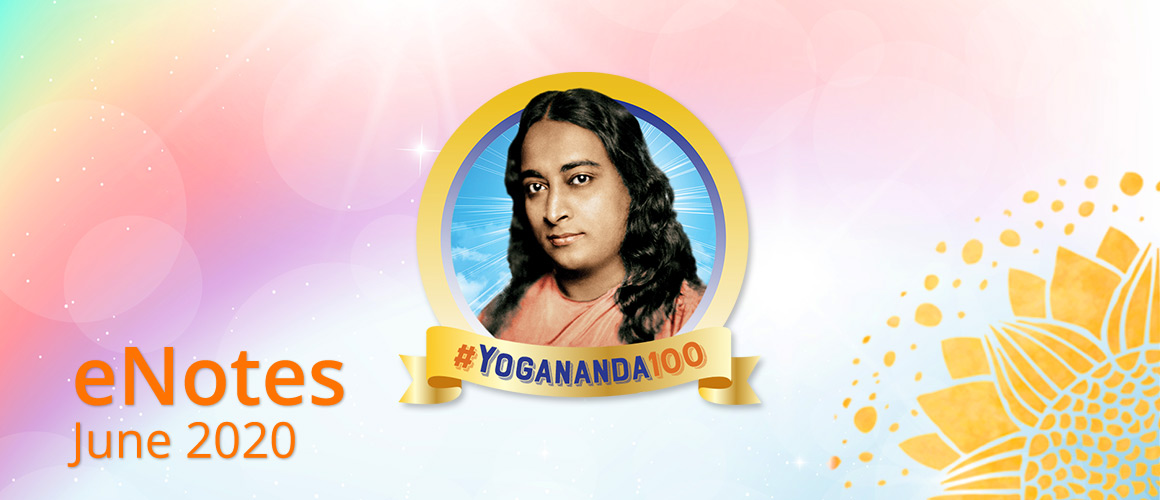 Blessings to you from Ananda Village.

Spiritual Renewal Week has been reshaped to be entirely online this year. Devi, Jyotish and others have created a program and schedule that take advantage of what is possible online. The result will be a rich, expansive pallet of offerings. This is a rare opportunity for us as individuals and for the world.

The traditional morning presentations will continue. A panel of inspirational speakers, including your favorites over the years, will lead these. Following those each morning will be three or four short presentations from Ananda around the world, sharing deeper explorations of aspects of the day's topic. These all will be available for your viewing whenever is convenient for you. There will be SRW sadhanas, opportunities to join Ananda Lightbearer for meditations in the sacred temples of Ananda Village, tours of special and holy Village locations, and more. This is an example of using the challenges we face as opportunities to reach new heights.

The teachings of Paramhansa Yogananda tell us that we have chosen to live at this time to fulfill our karma. The question always is: Are we facing and rising above our karma, or fighting it and creating more we will still have to face.

We hope you will join us. Be inspired with us. Grow with us. Spread the light with us. Feel love and joy together as we remember and refocus on life's true meaning.


Blessings on your journey,
Nityananda
We have determined to keep the physical campus of The Expanding Light temporarily closed at least through July 4th. We are now reviewing the situation to determine when we can reopen the campus.
Join us for our expanded programming for Spiritual Renewal Week Online 2020.
SOME of the speakers are Jyotish & Devi, Asha, Maria, Ananta, Atman, Sagar, Shivani, Dr. Peter, Dr. Shanti, Gyandev, Devalila, Dharmadas, and Anandi. Others include several active representatives of the Next Wave, and a host of inspirational speakers from Ananda around the world.
Spiritual Renewal Week: Click here to learn more.
Online Spiritual Counseling Training with Diksha
Archives:
No December eNotes, 2020
No April eNotes, 2020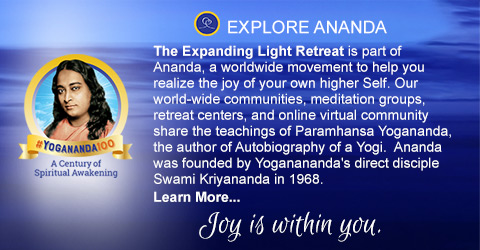 CONNECT
14618 Tyler Foote Rd
Nevada City, California 95959
Toll free 800-346-5350
Outside US 530-478-7518
SUBSCRIBE
Receive uplifting emails with inspirational content and news about our retreat programs, travels, and trainings.