January 2021 Newsletter
Get monthly news, tips for yoga and meditation, and stay up-to-date on our upcoming programs. Click here to subscribe.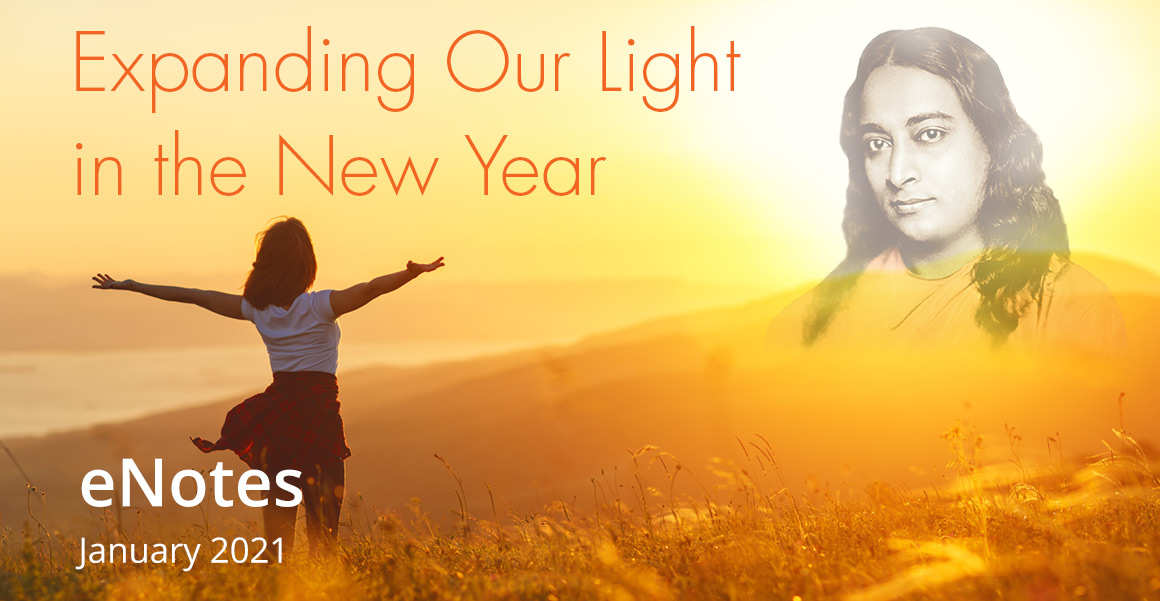 Dear friend,

Global karma is impacting all of our lives. What can we do with ourselves in the circumstance in which we find ourselves now? In a sense, this is always the question. However, the Masters have taught us that true happiness is found within ourselves. It is not determined by external circumstances. Can we stay centered through the storm?

We chose to incarnate at this time and place. It surely must be that it was either to have the opportunity to burn through our karma, or to be of service to others. I imagine that for most of us, we came for both of these complementary reasons. As we are here now, we must seize the opportunity to accept and live through the karma in order to free ourselves. Attachment to our ego's desires would stop us from accepting and meeting the challenges with raised energy. Find our home in Divine Love, and we can live in higher consciousness. From there, we can be more free ourselves and serve others from a higher consciousness.

Swami Kriyananda said that we can't get bad karma by helping other people. The service of some may be purely through meditation and prayer. Thank you! We won't get beyond this without you. Others may be serving on the physical front lines. Thank you! Where would we be without you! The more we are merged in God, the more our actions will avoid creating additional karma for ourselves. Being of service for others and for God means you can avoid ego attachment and more toward everlasting freedom.

May the Masters bless and keep you.
Nityananda

Inner Renewal Week, March 22 – 26
THE YOGIC LIFESTYLE:
FROM THE TEACHINGS OF PARAMHANSA YOGANANDA
Nayaswamis Jyotish and Devi, along with other inspiring teachers, will explore in depth many of the facets of Yogananda's teachings that can bring Self-realization to individuals and upliftment of consciousness to the world.
Enjoy daily morning talks by Jyotish and Devi, interactive chat groups, guided sadhanas, and a Kriya Ceremony for Kriyabans.
Archives:
No December eNotes, 2020
No April eNotes, 2020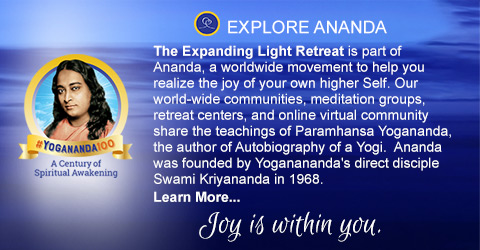 CONNECT
14618 Tyler Foote Rd
Nevada City, California 95959
Toll free 800-346-5350
Outside US 530-478-7518
SUBSCRIBE
Receive uplifting emails with inspirational content and news about our retreat programs, travels, and trainings.