First-Timers' Week
Dec 8 – 13, 2019
Jan 26 – 31, 2020
Apr 5 – 10, 2020
with Nayaswami Mukti
First-Timers' Week: An Experiential Week of Self-discovery at Ananda Village
If you are seeking upliftment and spiritual refreshment, as well as the chance to tune in more deeply to your higher Self, First-Timers' Week could bring tremendous blessings into your life.
Immerse yourself in vibrations of peace and harmony at Ananda Village, celebrating its 50th year of living the uplifting principles of Paramhansa Yogananda. Nayaswami Mukti hosts an expansive week filled with many experiences that will help you find new points of inner and outer balance. Through creative group dynamics and direct Self-discovery, you will gain tools to create joy and inner realization in your life. This week will help foster wonder and your commitment to deepen your connection with your own soul nature. This weeklong program has been spiritually transformative for hundreds of participants through the years – join us and expand your inner Light!
Connect with your calm mind and open your heart through the Hong Sau meditation technique. With guided support, learn this breathe-related meditation technique, the first technique in the Kriya Yoga lineage. Tips and discussion about how to make meditation a daily part of your life
Explore your Chakras and gain direct experience of their energies and intuitive understanding they can provide. Learn ways to enhance the positive qualities, which the chakras hold.
Gain direct, experiential, intuitive understanding of the eight-stages of Self-realization – The 8 stages Self-realization identified by the great saint Patanjali provide a road map for how to reach enlightenment. In this class, the students are introduced to these stages and experience them directly in a guided meditation for each stage.
Energize your body, mind, and Soul! Learn about prana and some scientific techniques to gain more energy and to improve your health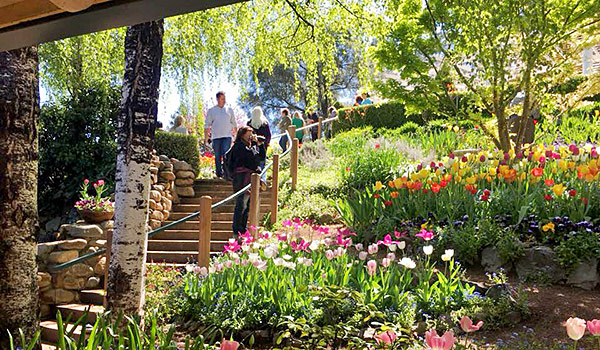 "The greatest way to bring healing is through the life force. Energization principles will teach you that you are not the body, that it is only your servant, and that you are the immortal Life Energy." - Paramhansa Yogananda, from the book How to Achieve Glowing Health and Vitality, Crystal Clarity Publishing
Sharing Our Joy at Ananda Village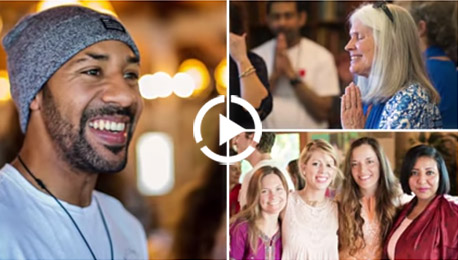 If you cannot spare a week away, check out our First-Timers' Weekend
What our guests say:

"I just spent an amazing week at the First-Timers' Retreat. I knew it would be a good experience from what I had read about Ananda and The Expanding Light Retreat. However, I received much more than I expected. While there is discipline involved in attending the daily yoga and meditation as well as the intstructional classes, there is no pressure to do so. It is all up to the individual. I recommend that you make the effort to be a part of the entire program as it is rich in teaching and practice.
"The community at Ananda is so welcoming one feels a part of it from the very beginning. All of our instructors were extremely positive and supportive. We learned a great deal about the Ananda philosophy and how to use the meditation skills to bring us to a higher awareness and enable us to better handle the trials of daily living that are a part of all of our lives.
"If you have any reservations about attending this retreat or any other classes, know your spirit will be well cared for by exceptionally loving and supportive people. The accommodations are excellent and the vegetarian food was very good.
"I have brought home a calmness that I've not had before, as well as some very important personal insights. Thank you, Expanding Light, for lifting me up with your love." — F.K., Tucson, AZ
"In my fast-paced life, where it seemed that responsibilities and difficulties were piling up too fast to resolve, it turned out that stopping and taking some time to be still and happy by myself was the best possible resolution. I arrived in pieces and left at peace!" — James, Snohomish, WA
"The First-Timers' Week was wonderful! I'm so glad I gave myself the opportunity to relax and learn in such a beautiful environment. The food was tasty, the staff was friendly, and our retreat leader, Mukti, was terrific. She was compassionate, knowledgeable, and flexible regarding our needs. I learned so much and really enjoyed my time at Expanding Light. I highly recommend this retreat!" — L.W., Fremont, CA
"Thank you so very much for your kindness and guidance this past week on the First-Timers' Week. I truly came away learning so much and can't say enough about how beautiful and peaceful Ananda Village is. There is definitely a joyous and spiritual vibration. Even the animals feel it; I saw lizards playing with each other, deer relaxing in the shade under my porch, birds singing; it was all magical.
"I got exactly what I hoped out of the retreat and then some; quiet time, a chance to do yoga and meditation twice a day, eat healthy food, and even a taste of bliss. The divine spirit is available when one taps into the source through positive and healthy focus." - K.M., San Rafael, CA
"The structure of the program was excellent for me. I came knowing very little about this strand of spiritual philosophy and practice, so the many introductory sessions provided a good first scaffolding for me, especially the stages of realization." J.M., Olympia, WA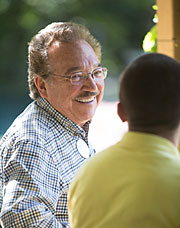 "All teachers and staff were inspiring. Everyone has joy and love in their hearts, and it radiates." Tara, Middletown, CA
"This program is beyond anything I imagined. I did learn how to do yoga and meditation, but beyond that, I learned that I am capable of self-love and devotion to God. Everything was so well done. Loved the accommodations, meals, cleanliness, and the organized approach." Sri, Milpitas, CA
"Thank you for the joy you brought to this week by your kindness and sense of humor. And thank you for giving us tools to help with the first steps on the path of meditation and Self-realization. All the best to you and keep on shining." —L.R., Monterey, CA
"I wanted to thank you again for a wonderful and insightful week at The Expanding Light. I really enjoyed being in your presence, and I'm grateful for the tools you've shared with me. I feel like I've finally caught a glimpse of the light inside of me—a light I've been chasing all of my life. As long as I can remember, I've sensed there was something very special and powerful inside of me, but I didn't know how to reach it. You have all truly blessed me with a deep and spiritual awakening. Ananda is a very special place, and I hope I can hold onto as much of it as possible." —Shauna, Oakland, CA —5-day program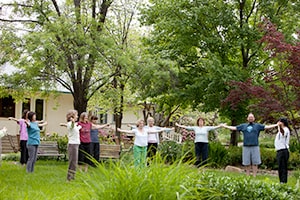 "I was surprised by how the whole philosophy and practice made so much sense. Being skeptical of religion, I am also surprised that I am leaving with a spiritual practice/belief. The information I learned and the practical methods gave me confidence in taking Yoga home with me. A great 5 days—I am very thankful I found Ananda." —Elizabeth H.
"I had needs met I didn't even know I had! Every day was a new adventure, with something interestng and transforming. It almost felt like little miracles. The food was nutritious (begone cheeseburgers!) and very good." —P.T.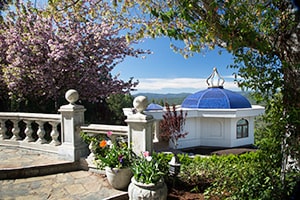 "No matter the point in your life upon arrival, you will leave uplifted and take with you that which speaks to your soul." —C.M., Danville, CA
"The perfect place to get to know yourself at deeper and higher levels. Everyone is welcoming and accepting of all. Don't miss out on the experience of getting to know yourself." —F.V., Toronto, Canada
"When people ask me about the retreat, I say 'They are living it.' Meaning you all are truly living a spiritual life and creating spiritual community in every way."
Teresa, Kentucky - 5 day program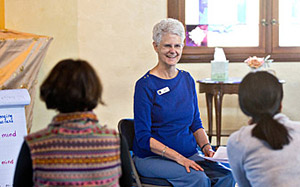 "My friend said that her time in Ananda and Expanding Light was the best present she has ever had in her life! I guess that says it all.... me too! We love you all and truly miss you! At 10 am I wanted to head over to our classroom for another fascinating, laughter-filled, and inspiring class."
—Pam, Redding, Ca - 5 day program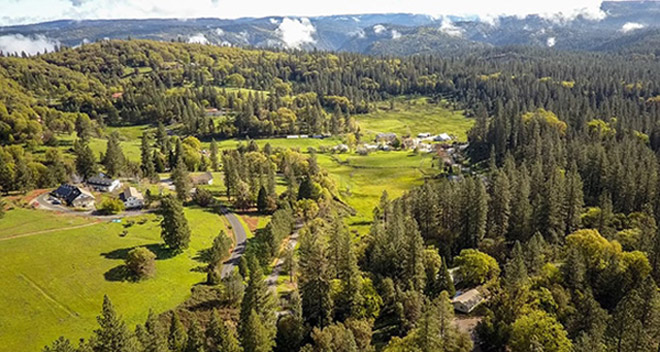 For more information, please send us a Question or Comment:

Receive monthly news and inspiration.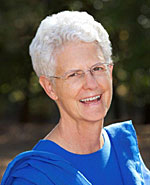 Inspirational teacher and retreat leader, Ananda Meditation Teacher, Ananda Minister and Spiritual Counselor
Nayaswami Mukti has been creating and leading a variety of inspirational retreats at The Expanding Light Retreat for the past many years. The themes and facets of her retreat programs reflect her own long-term and deep exploration to let every aspect of her life flow from a deep Kriya Yoga meditation practice. Her life has been one of uplifting service ranging from her full-time career as a speech therapist, to being a key member of the Ananda Music Ministry and to her out-reach to Ananda Meditation groups.

or e-mail or call us at 1-800-346-5350
Costs (FTW5)
Costs are on a per person basis.
Dec 8 – 13, 2019
Jan 26 – 31, 2020
Apr 5 – 10, 2020
Tent
RV
Standard
Shared
Standard
Private
Deluxe
Shared
Deluxe
Private
$480
$675
$995
$900
$1330
Prices are all-inclusive and cover accommodations, meals, classes or activities, and course materials.
First-Timers' Week starts the afternoon of the first date listed and ends with lunch on the last date. Please see:
Pick up & drop off at Sacramento Airport. Click links for details.
You can add extra personal retreat days before and/or after your program. Check availability and costs for the days and accommodations that you require.
First-Timers' Week starts the afternoon of the first date listed. It's ideal to arrive before 4 pm, if you are able to. That way, you can join in the afternoon session of yoga and meditation, which begins at 4:45 pm. Dinner is at 6:30. The first real gathering of your group is at 7:30 pm. If you need to arrive here after 5 pm, that's fine, but it helps us if you let us know at 800-346-5350. We can also put aside a dinner for you if you need to arrive after 7 pm. The program ends with lunch on the last date. Please see our Daily Schedule.
See Transportation and Directions whether you are coming by plane, car, bus or train. Our Frequent Questions page answers many of the questions you might have about How to Go on Retreat.
First-Timers' Photo Gallery