Prerequisite:
Permission of the instructor for Ananda YTT graduates or RYT's (from Yoga Alliance), OR
Permission of instructor for graduates of 200-hour YTTs that are equivalent to Yoga Alliance RYS
Our increasing population of seniors is looking for ways to maintain health and age gracefully. For many, the aging process involves loss of muscular strength, decreased flexibility, and increased risk for falls.
Yoga teachers and yoga therapists have an opportunity to provide a much-needed service by learning to help older people:
Practice yoga safely
Use yoga practice to optimize bone strength
To maintain muscle strength and flexibility
In this course, you will learn:
How to teach yoga gently and safely to help seniors maintain a full and active life
How to help people build strength, flexibility, and balance
How to enhance bone density for the otherwise healthy yoga practitioner and for those with low bone density.
How to modify asanas for those with osteoporosis, including those who already experience postural and structural changes.
For more information, see Course Syllabus.
Nursing CEU Eligible: 15 hours

Ananda Yoga Therapy Training
For more information, please send us a Question or Comment:

Receive monthly news and inspiration.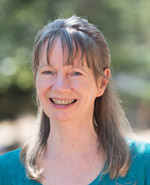 AnandaYoga®Therapist,Certified with International Association of Yoga Therapy, C-IAYT. Level 2 Ananda Yoga®Teacher, E-RYT-500, Ananda Minister, Counselor
Maitri's name means "Friend" in Sanskrit and well describes her extraordinarily kind and supportive nature. She directs our Ananda Yoga® Teacher Training Assistantship program, where she helps YTT grads take their teaching to the next level. She also helped pioneer our Ananda Yoga Therapy Training and is one of the primary instructors in that program. Maitri, brings great wisdom and experience to her many programs. Maitri is a certified Ananda Meditation and Yoga Teacher, as well as a registered nurse.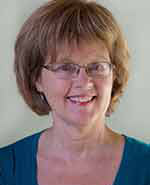 Level 2 Ananda Yoga® Teacher, E-RYT 500, Ananda Yoga® Therapist
Barbara is a Hatha Yoga teacher, a Registered Physical Therapist and a former gymnast. She brings all of her training together in her yoga teaching and helps people enjoy using their bodies in the healthiest way possible.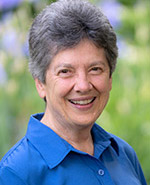 Director, Ananda Yoga®Therapy Training. Certified Yoga Therapist, Clinical Ayurvedic Specialist, Level 2 Ananda Yoga®Teacher, E-RYT-500
Director, Ananda Yoga Therapist Training
Nayaswami Mangala has an impressive background in yoga teacher training, Ayurvedic training and practice, and in-depth medical training and practice.

or e-mail or call us at 1-800-346-5350
Costs (TXOS)
Costs are on a per person basis.
Tent
RV
Standard
Shared
Standard
Private
Deluxe
Shared
Deluxe
Private
$399
$516
$708
$651
$909
Prices are all-inclusive and cover accommodations, meals, classes or activities, and course materials.
Ananda Yoga® Therapy Training: Seniors and Bone Strength starts the afternoon of the first date listed and ends with lunch on the last date. Please see:
Yoga Alliance RYTs and E-RYTs receive a 10% discount on the total cost for Ananda Yoga® Therapy Training: Seniors and Bone Strength. To receive the discount, please tell us when you register: your name as it appears in the Yoga Alliance registry, and your city/state/country.
You can add extra personal retreat days before and/or after your program. Check availability and costs for the days and accommodations that you require.
Ananda Yoga® Therapy Training: Seniors and Bone Strength starts the afternoon of the first date listed. It's ideal to arrive before 4 pm, if you are able to. That way, you can join in the afternoon session of yoga and meditation, which begins at 4:45 pm. Dinner is at 6:30. The first real gathering of your group is at 7:30 pm. If you need to arrive here after 5 pm, that's fine, but it helps us if you let us know at 800-346-5350. We can also put aside a dinner for you if you need to arrive after 7 pm. The program ends with lunch on the last date. Please see our Daily Schedule.
See Transportation and Directions whether you are coming by plane, car, bus or train. Our Frequent Questions page answers many of the questions you might have about How to Go on Retreat.
The yoga therapy components of these courses are based on our accreditation by IAYT, not derived from our status as an RYS with Yoga Alliance Registry.