Our campus is currently closed due to COVID 19.
Join us Online.
If you have questions, please contact us
Certificate Trainings In-person and Online
The Ananda School of Yoga & Meditation offers six certificate trainings hosted at The Expanding Light Retreat or online. Learn to practice and teach a broad spectrum of techniques that address all levels of being: physical, psychological, and spiritual.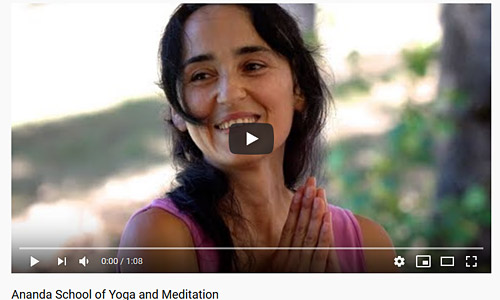 Experience Matters
We've been training teachers for more than 35 years. Our faculty are professional, knowledgeable, and inspiring. We'll support you in every way we can to help you be the best—and most successful—teacher and counselor you can possibly be.
Immerse Yourself in the Yogic Way of Life
At the Ananda School of Yoga & Meditation we don't just teach yoga and meditation—we live it, and so will you. Every aspect of your experience is designed to support your training, practice, and spiritual life. You'll be a full-time part of Ananda Village, a world leading spiritual community.
Receive Post-Graduate Support
We care about our graduates. In addition to periodic informational emails, we have a teacher support website, we keep you connected with other graduates, and our staff are always available for consultation.
OUR ROOTS
All of our certificate trainings are founded on the inspirational truths as shared by Paramhansa Yogananda. We are founding members of the Yoga Alliance and are a Registered Yoga School for 200 and 300 hour Ananda Yoga teacher training. Our highly acclaimed Yoga Therapist Training is accredited by the International Association of Yoga Therapists.
LEARN ABOUT OUR TEACHER TRAINERS
ANANDA SCHOOL OF YOGA & MEDITATION
TEACHER SUPPORT
Professional Training Programs Scheduled: