Dates
Tent
RV
Standard
Shared
Standard
Private
Deluxe
Shared
Deluxe
Private
$254
$320
$452
$412
$594
Teachers
More Information
During this weekend retreat, you'll practice the techniques of Paramhansa Yogananda to help you to relax physically and mentally. You'll learn how to develop mental strength through concentration and meditation, to help you maintain your calmness throughout the day.
You'll receive a practical toolbox to help you manage stress in daily life. Your toolbox will include:
An extremely effective technique of meditation, which Yogananda called "one of India's greatest gifts to the world"
Practical stress reduction tips
How to use breathing techniques and stretching
How to make affirmations and visualizations work for you in daily life
Attitudes to help you bring fresh energy to your experiences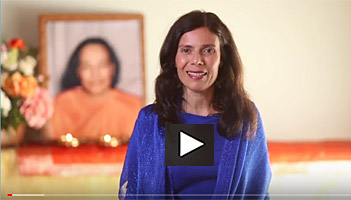 Watch this video on overcoming negativity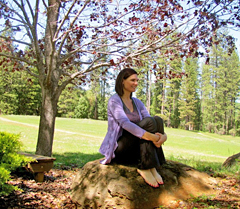 "Health does not mean mere existence. Keeping out of the hospital is not health. To be able to resist disease, to bear strain, to stimulate mental vitality, and to feel the body as a luxury—as a bird feels when shooting through the air, and as a child does always—is health."
—Paramhansa Yogananda
Tips to Free Yourself from Stress, & Bring Yourself into Balance
1. Stop–Breathe–Reflect–Choose. Remember that regardless of external circumstances, you can control your own behavior.
2. Take short breaks throughout the day and consciously breathe deeply: release carbon dioxide, and increase intake of oxygen.
3. Train yourself to choose your response rather than reacting automatically.

For more information, please send us a Question or Comment:

Receive monthly news and inspiration.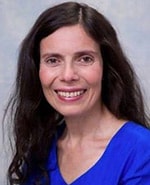 Ananda Minister, Counselor, Level 2 Ananda Yoga teacher, E-RYT-500, Director of Ananda Meditation Teacher Training
What is a nayaswami?
A popular Expanding Light teacher since 1997, Diksha McCord is the Director of the Meditation Teacher Training program. Nayaswami Diksha, a native Israeli who came to the U.S. in 1990, is a powerful and dynamic woman who has shared yoga postures and yogic teachings across the United States, in Canada and Europe.

or e-mail or call us at 1-800-346-5350
Costs (FFS)
Costs are on a per person basis.
Tent
RV
Standard
Shared
Standard
Private
Deluxe
Shared
Deluxe
Private
$254
$320
$452
$412
$594
Prices are all-inclusive and cover accommodations, meals, classes or activities, and course materials.
Free Yourself From Stress Retreat starts the afternoon of the first date listed and ends with lunch on the last date. Please see:
You can add extra personal retreat days before and/or after your program. Check availability and costs for the days and accommodations that you require.
Free Yourself From Stress Retreat starts the afternoon of the first date listed. It's ideal to arrive before 4 pm, if you are able to. That way, you can join in the afternoon session of yoga and meditation, which begins at 4:45 pm. Dinner is at 6:30. The first real gathering of your group is at 7:30 pm. If you need to arrive here after 5 pm, that's fine, but it helps us if you let us know at 800-346-5350. We can also put aside a dinner for you if you need to arrive after 7 pm. The program ends with lunch on the last date. Please see our Daily Schedule.
See Transportation and Directions whether you are coming by plane, car, bus or train. Our Frequent Questions page answers many of the questions you might have about How to Go on Retreat.
RELATED PROGRAMS