Personal Retreat

Reconnect with Inner Joy
Personal Retreat is available most days, except the nights of:
2023
Sep 22-23
2024
Jan 8-11, Jul 1-4, Aug 18-20
Personal Retreat guests: you need to make your reservation by 4 pm the day before your arrival so that we may properly serve you.
Step away from your busy life for a few days; take time to be still and refresh your soul. Come almost any day of the year and stay as long as you like. Check availability and costs online for your personal retreat for the dates and accommodations you require.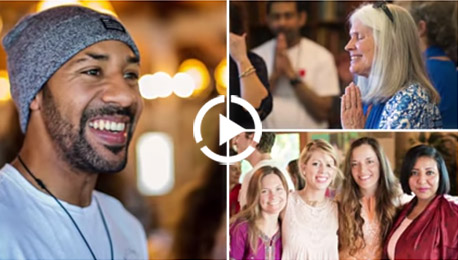 For Health, Leisure, and Spiritual Refreshment
You can choose to enjoy:
A direct experience of living in a successful spiritual community. You are invited to interact with community members and participate in community events and service opportunities.
700 acres of beautiful rolling meadows and forestland in the Sierra Nevada foothills, for long walks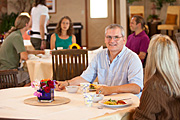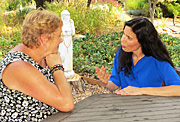 Meeting spiritual seekers of all backgrounds from around the world.
Delicious vegetarian meals from our own Expanding Light cookbooks and recipes. Our meals include fresh organic produce from Ananda Farms, as well as other organically grown ingredients, homemade breads, gluten and dairy-free options.
Personal services at The Expanding Light Retreat (please inquire about costs), including: spiritual counseling; private yoga sessions; private/group yoga therapy sessions.

To Renew and Re-inspire Your Spiritual Life
You can enjoy:
Two daily guided sessions of sadhana (spiritual practice). Weekday morning sessions include Energization Exercises and meditation. Weekend morning and all afternoon sessions include Energization Exercises, yoga postures, and meditation.
Learn a practical technique of meditation that Yogananda called "one of India's greatest gifts to the world"
Visits to Crystal Hermitage Gardens and Museum. Here, you can also meditate in the Moksha Mandir, where Ananda's founder, Swami Kriyananda, is laid to rest.
Various classes and evening activities especially for guests.

Interaction with community members and participation in Community Events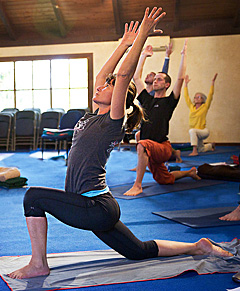 Follow your own schedule entirely, or partake of any of the offerings to help you deepen your personal, spiritual journey.
20% Discount on a Stay of a Month or More
Are you ready for some serious "time out" – want to write a book, or just do some deep relaxing? Stay for a month or more and receive a 20% discount on your visit.
We look forward to serving you.
What Guests Say:
"I want to thank you for a wonderful weekend! I thoroughly enjoyed the yoga, meditation, meals, and the peaceful rain. I especially appreciated Catherine's personal attention. I couldn't have asked for a better way to begin my 50th year!" – Shawn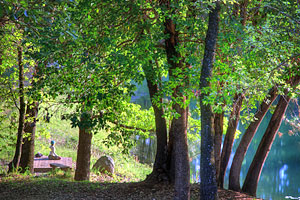 "Everyone, including those on retreat, really made every moment a joy for me. I have made friends for a lifetime. My retreat met every need and more than I ever imagined I would get from a weeklong personal retreat. I had never meditated before coming. I have learned how to meditate and make it a part of my everyday life. I have a tool and a daily habit to achieve calmness, mindfulness, and greater health and happiness. The food was amazing and plentiful - simple, pure, and made with love. My favorite part of the classes was learning from joyous and radiant teachers who are good examples. I liked that we could ask any question and make the classes ours." – Tina
"Within a few days I began to experience a peace and joy that I had never felt before in my entire life. What was unique and wonderful about this vacation was that the new level of peace I felt was a direct result of the yoga lifestyle I was living at The Expanding Light Retreat."
- Annalisa Cunningham, Author,
Yoga Vacations: A Guide to International Yoga Retreats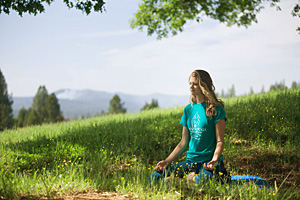 "I could not have envisioned a more perfect personal retreat experience. Or perhaps I should say, it was the personal retreat experience I envisioned and needed and more."
– Pamela, Santa Barbara, CA
"I benefited so much from the counseling I got during my personal retreat. I came as an emotional mess but after 6 days I am leaving with love and joy in my heart and clarity in my mind."
– Nancy, Redway, CA
"It is so beautiful here – serenity abounds. The staff was friendly, helpful, but not intrusive – wonderful! I like the openness of the community, and the "take what fits, leave the rest" attitude. A wonderful experience. Loved sadhana. Thanks!"
– Alline, CA
"My time at Expanding Light was extraordinarily rewarding and peaceful. I wanted a lot of time alone to deepen my meditation practice, and to read, write, and walk, and Expanding Light met all of my expectations and more. It took me a little while to adjust to the "quiet," but I quickly got over that and worked myself into a pleasant daily routine, albeit only for 3 days. When I returned home, I still had 4 days off before I returned to work (today), and a couple of my co-workers told me how "relaxed" I seemed. I will always carry my experience with me. A little lady named Adrienne who was in the Karma Yoga program at The Expanding Light came across my path and told me that I'd probably leave there with the "Ananda Glow," and I do believe that happened. Thank you so much for everything."
– Caryn

For more information, please send us a Question or Comment:

Receive monthly news and inspiration.

or e-mail or call us at 1-800-346-5350
Personal Retreat is available most days, except the nights of:
2023
Sep 22-23
2024
Jan 8-11, Jul 1-4, Aug 18-20
Personal Retreat guests: you need to make your reservation by 4 pm the day before your arrival so that we may properly serve you.
Today's Daily Rates
Tent
RV
Standard
Shared
Standard
Private
Deluxe
Shared
Deluxe
Private
$114
$157
$224
$206
$298
Prices are all-inclusive and cover accommodations, meals, classes or activities, and course materials.
Personal Retreat starts the afternoon of the first date listed and ends with lunch on the last date listed. Check-in is anytime between 1:30 p.m. and 4:30 p.m. at our Front Desk. Your room will be available by 3:00 p.m. Dinner is at 6:30. The first gathering of your group is after dinner.
Please see: