Media Kit
Our mission is to help people of all faiths and backgrounds expand their sense of harmony and gain an increased awareness of God's presence in their lives.
Contacts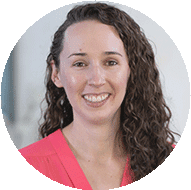 Ana Kirsch, General Manager
ana@expandinglight.org, 530.478.7518


In the News
Fact Sheet
Number of guests that we can accommodate
110 in tenting season (April to mid-October, depending on weather)
48 the rest of the year

Number of guests per year
About 1,800, plus several large events that bring about 500 people each, including those with day passes

Programs offered
Over 100 programs are offered every year. Our most popular courses include Learn How to Meditate, How to Achieve Glowing Health and Vitality, Yoga Teacher Training, Meditation Teacher Training, Women's Retreat, and Holiday retreat programs.

Guest service hours of operation
8:30 am – 5:00 pm Monday and Tuesday
8:30 am – 6:30 am Wednesday, Thursday, and Friday
9:00 am – 5:00 pm Saturday and Sunday

Total rooms
26

Price range / night, based on Personal Retreat
$85 – $195 (tenting is $55)

History
We were founded in 1969 by Swami Kriyananda, founder of Ananda and a direct disciple of Paramhansa Yogananda.

Size
We're located within Ananda Village, a 250-person, 800-acre spiritual community based on the teachings of Paramhansa Yogananda, author of the perennial bestseller, Autobiography of a Yogi. Guests are invited to walk throughout the community.

Where do guests come from?
People come on retreat and to our Karma Yoga Program from all over the country and the world, but proportionally, many more come from California and the West coast.

Why do they come on retreat?
There are many reasons people come, including learning techniques to bring spirituality into their daily lives, techniques to deepen their own inner connection with the Divine, gain knowledge and certification to teach meditation and yoga, to find deeper meaning in life, stress reduction and to consider life changes. It seems that all enjoy the uplifting calm energy and environment here.

About the Karma Yoga Program
The service-oriented Karma Yoga Program normally has between 8 – 12 people at a time. These people serve at the Retreat and have the opportunity to participate in the programs and spiritual community.
Press Releases
Location
We are a half-hour drive from Nevada City and Grass Valley, and less than two-hours (a round-trip drive for less than a tank of gas!) from Sacramento and Reno.
We're located in the Sierra Nevada foothills, about 2,500 feet in elevation.
Please see this page for detailed directions.
For More Information
Please contact Ana (contact information above), or visit the What You Will Find Here page to get an idea of what it is like to visit.