June 2018 Newsletter
Get monthly news, tips for yoga and meditation, and stay up-to-date on our upcoming programs. Click here to subscribe.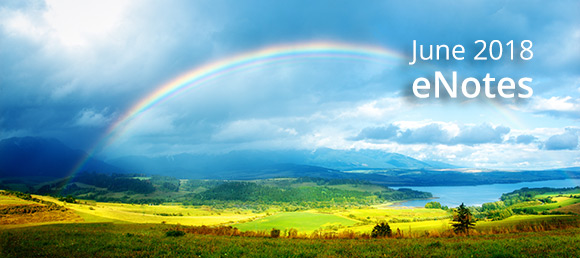 Dear friend,
My old friend Chris Smither wrote and performs a song called "Seems So Real." The song includes the words "Seems so real, but it's nothin' but the spinning of the wheel." Another great lyric is "Easy work is hard to find." It doesn't feel right to use his words and not share a link with you.
When those work days are trying to get the better of you, don't forget we are living behind veils of delusion. Breath. Focus on your heart, calm it. Raise the energy to the spiritual eye. It's not real. Don't fall for it.
There is a better place. We are headed there. Keep the real work focused on getting there.


Blessings on your journey,
Nityananda


How to Know and Trust Your Inner Guidance
Friday, June 22 - Sunday, June 24
David Gamow, author of Freedom from Stress, left a career on Wall Street to immerse himself in living Eastern teachings for the past 35 years. He is the founder of Clarity Seminars, and has taught meditation and mind-calming techniques to almost 30,000 people at places like CBS, Stanford Medical, NASA, GE, the U.S. Treasury, and the U.S. Department of Justice. He has been featured in the San Jose Mercury News, the Chicago Tribune, Investor's Business Daily, and on Fox TV.
"... this workshop is one of those life-changing events that truly causes a shift in your perspective. We all suffer from letting events in the outer world control our emotions, but once you can truly make the shift of knowing how to control your inner world, you feel a huge weight lifted. David has the ability to genuinely connect with his students and intuitively guide the workshop to best suit their needs. I highly recommend David to anyone who is looking for that deeper connection in life." –Andrea M.
The Four Stages of Yoga - Nischala Cryer

I'm enjoying reading Nischala's new book, and recommend it to anyone interested in inspiration for living a spiritual life. It's an absorbing, fun read filled with illustrative stories stemming from Nischala's life in spiritual community, her experience leading Ananda University, and her leading trips around the world, visiting with spiritual teachers like the Dalai Lama and Mother Theresa.
Four free book downloads if you order this book now!
For more information and to order, click here.
Archives:
No December eNotes, 2020
No April eNotes, 2020