July 2018 Newsletter
Get monthly news, tips for yoga and meditation, and stay up-to-date on our upcoming programs. Click here to subscribe.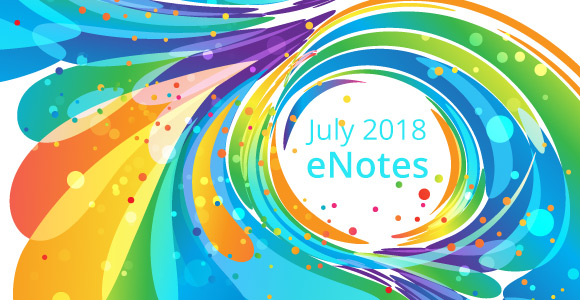 Dear friend,

Did you know?
Harmony House Rooms have been upgraded - thanks to a generous donation, and our adding some more funds, we have made many improvements to our Harmony House rooms
All beds have lovely new covers, or soon will
Most rooms have new wall lamps; soon all will
We've painted half the rooms so far, and will paint the rest soon
Each room is getting 100% room-darkening curtains
A few rooms have new themes
There is new artwork in several rooms
There are many new pieces of furniture, more desks & new side tables
Our 'King Rajasthan' Room now has a king-sized bed with euro shams
More rooms got an attractive and comfortable sitting chair with a reading lamp
Several rooms got a 'shoe-changing' chair near the door
Some of the art painted on the walls was looking old, and was painted over, and we have introduced a new theme
New Temple of Light
You can have your name inscribed on one of the brilliant blue dome tiles? Be a part of it! Click here to learn more.
In Serenity House
Last year, we painted a highlight color wall in each room

Every bed got attractive new covers

This year, we hung drapes in each room

Serenity House Lounge has a new sofa, chairs and wall art
God Loves You
Everything that comes to us comes from God.
Dining Room
Partially funded by two donations, we have new attractive and very comfortable chairs, and a new coffee table, in front of the fireplace
You may not notice, as the color is similar, but all the tables have new cloths
We have new lighting for the Dining Room, which we hope to get installed prior to Spiritual Renewal Week
Ladies Shower House
We ripped out the old and rebuilt the showers
Cabins
All cabins now have air conditioning
We've redone Bliss Cabin, including new flooring;
Lincoln
The expression ascribed to Abe Lincoln: "If I had 8 hours to chop down a tree, I would spend six sharpening my ax." is unfortunately apocryphal.
The Expanding Light Retreat
The Expanding Light is a non-profit ministry. We rely on donations to do all we do.
50th Anniversary of Ananda
Next summer, 2019, there will be a wonderful big event to celebrate our 50th, dedicate the new Temple of Light, and incorporate some aspects of Spiritual Renewal Week. Sunday June 30th through Sunday July 7th. There will not be a separate Spiritual Renewal Week in 2019. The Expanding Light is filling up fast. In a few weeks, there will be more info available with other accommodation options.
Gratitude
We are so grateful to our guests, for whom The Expanding Light exists. Thank you for blessing us with the opportunity to serve you!

Joy to you,
Nityananda
Archives:
No December eNotes, 2020
No April eNotes, 2020