July 2020 Newsletter
Get monthly news, tips for yoga and meditation, and stay up-to-date on our upcoming programs. Click here to subscribe.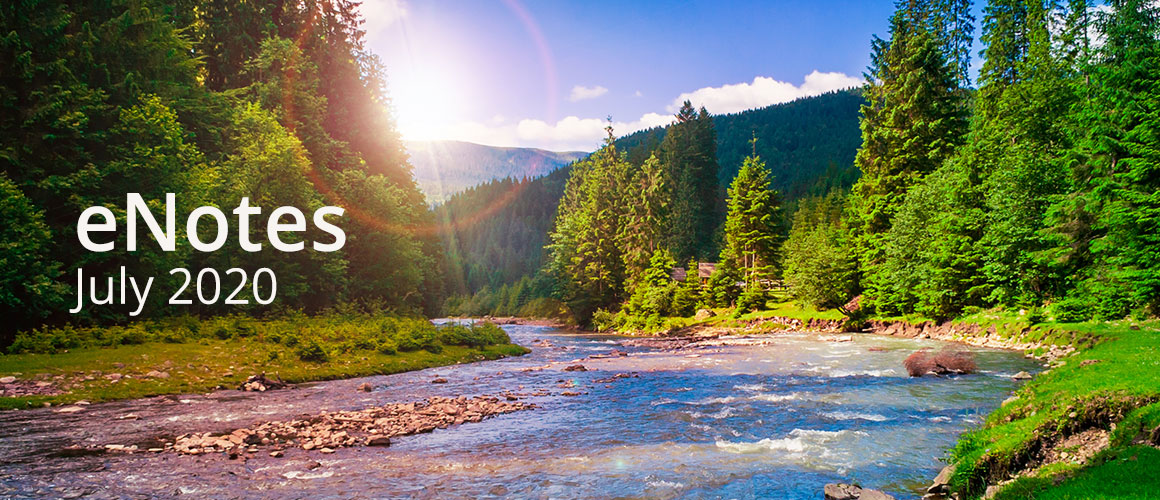 We send prayers, blessings, and best wishes from Ananda Village.

While we always knew that this planet was a tough place to live, that has been particularly evident lately. I recently read from The Atlantic: "Feelings of numbness, powerlessness, and hopelessness are now so common as to verge on being considered normal." In the midst of a remarkably difficult challenge such as the world faces right now, it can be the hardest time to remember that it is through spiritually facing and rising above our challenges that we grow. While we all do the best we can to deal with the "real world" aspects of this pandemic, we also try to remember that this is not our true home.

The human heart is tender. The great uncertainty about seemingly almost everything is quite unsettling. Feeling that every day for months can take a toll. We aren't likely to find peace and contentment in worldly things today – as if we ever could.

What are you doing to support your own well-being? What help are you getting to deal with this worldly karma we face? We are all doing what we can on the physical plane. Tools for spiritual support and growth are also important – and available. Strengthen your own connection to what matters. Build the power within you. Fill your heart with hope.

Blessings,
Nityananda
The Expanding Light Retreat physical campus
will remain temporarily closed at least through August 31st.
Please join us online.
ANANDA ONLINE MEDITATION TEACHER TRAINING
10-Week Online Certification Course
July 22 – Sep 30 with Gyandev & Diksha

Join Nayaswami Gyandev and Nayaswami Diksha—along with trainees from around the world—in this uplifting, professional, highly experiential training. You'll be part of a diverse learning community
Join Gyandev and Diksha for this webinar, broadcast live* over two sessions from the Temple of Light at Ananda Village.
Fridays, July 22 and 29, 2020
6:00 PM to 7:30 PM Pacific Daylight Time
*Recorded for offline viewing

This 2-part online series, can be also helpful for those interested in taking the Spiritual Counseling Course with Nayaswami Diksha.
KEEPING YOUR AURA STRONG
Strengthen and Protect Your Spiritual Magnetism
July 31 – August 2 with Nayaswami Mantradevi
If your aura is strong, negative influences around you will have minimal effect on your well-being, and the consequences of your bad karma will be greatly lessened.
Available now and any time with Melody Hansen ONLINE
· More than 3 hours of pre-taped video content including
· guided warm-ups for the chakras
· 1.5 hour restorative yoga experience with soft music for deep relaxation guided meditations
Relax and release with Melody at your own pace as often as you would like.
One-on-One Personal Services
Archives:
No December eNotes, 2020
No April eNotes, 2020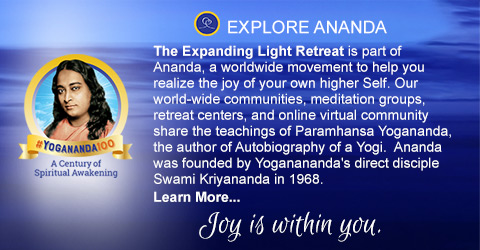 CONNECT
14618 Tyler Foote Rd
Nevada City, California 95959
Toll free 800-346-5350
Outside US 530-478-7518
SUBSCRIBE
Receive uplifting emails with inspirational content and news about our retreat programs, travels, and trainings.