August 2015 Newsletter
Get monthly news, tips for yoga and meditation, and stay up-to-date on our upcoming programs. Click here to subscribe.

Dear *|FNAME|*

Blessed are the pure of heart, for they shall see God.
Developing a disinclination for outward expression moves us more into our hearts.
Prayer is inner communion. It blesses us as grace flows through us.
Relax periodically and feel God.
Listen more for God's response in your heart.
Don't meditate to God, but meditate in God.
In merging we transcend dualism.
In this merging we recognize our true potential.
Our true potential is purity in God.




Blessings,
Nityananda

How to Concentrate - For Success in Everything
Aug 28 - 30, 2015

15% off



In just one weekend, you can gain:

An effective easy-to-practice, technique of meditation
Specific tools to help you weed out distractions
Aids to develop concentration in all you do...

Led by Sanjan Learn More

Inspiration




"You see the Alkananda below us? It flows form Nil Kanta on its way to the ocean – such a long way away! What tremendous love she must have for the ocean! It takes so long to reach it, but no one can stop her owing to the force of her love. Your love for God should be like that: patient, constant, undeterred. Like a mighty river, the force of divine devotion will wash away any obstructions on your way. Keep on, with love, until you reach God's ocean."



Quoted from a Himalayan swami in Shaped by Saints by Devi Mukherjee
Crystal Clarity Publishers.

Inspiration


He walks with me.
He talks with me.
He tells me
I am His own.

Songwriter -
C. Austin Miles

The Expanding Light income regularly covers 95% of our costs. Your help is that difference.




Be an Angel.



Pilgrimage to Spain & Italy
Sacred Sites in Southern Europe


May 21 - June 11 , 2016



RESERVE YOUR SPOT NOW! We'll be in Spain for 14 nights, and then 7 nights in Italy, with a focus on and around Assisi. You can reserve for just one country if you wish.

The very sound of these places calls us! Toledo, Segovia, Avila, Seville, Cordoba … and more. Visit all the beautiful and spiritual places in several cities.

Spain portion led by Mantradevi & Krisna Das, with professional local guides. Italy portion leaders may be Krishna Das, Mantradevi, or Arjuna.

Learn More
Himalayan Adventure Pilgrimage


Sept 29 - Oct 15, 2015



For those fit and a bit more adventurous … This trip will include these experiences:

· A thousand years of Tibetan Buddhist tradition, in the rarefied high desert beauty of Ladakh
· Following a branch of the Ganges from the plains almost to its source up to Badrinath
· Visiting spiritual teachers and ashrams in Rishikesh; walking and meditating along the banks of the Ganges
· The sights and vibrations of the high Himalayas

Learn More




Ayurvedic Healing and Yoga Retreat in Kerala


Feb 5 - 17, 2016



Testimonial
"This trip is so much more than an exotic vacation in an stunning location. It is a pure rejuvenation of body, mind, and soul. The blend of yoga, meditation, Ayurvedic lessons, with the resort's treatments, climate and food is truly inspiring. I came to the resort with high expectations, and left with each and every one exceeded. An unforgettable experience of quality care and growth." – Annette, England

Learn More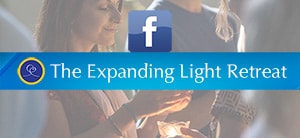 14618 Tyler Foote Rd
Nevada City, California 95959
Toll free 800-346-5350
Outside US 530-478-7518
Contact Us
Center for Radiant Health