The Chakras: Inner Guide to Self-Realization
Not scheduled at this time.
with Nayaswami Maria
This workshop is a very exciting experience of our inner world and reality, hidden to the casual observer of life and why things are the way they are. You will experience many doors opening in your spiritual life and the way you view the world as you tap into the power of your soul, your natural strengths and abilities, your open heart. Understanding the chakras and how to work with them will deeply enhance your journey through life as you move towards self-realization.
You'll experience how to:
Locate and un-block your chakras
Develop a working understanding of their function and power
Increase the flow of life-force in your astral body
Use the chakras for healing of body, mind and soul
Cooperate with Kundalini Energy
Bring forth your soul nature and highest potential
Decipher the inner map of your spiritual unfoldment
Recharge your daily and spiritual life
Bring the many aspects of your being into harmony and balance
You will also receive a copy of of the Chakras Workbook by Savitri Simpson.
"Men travel to gaze upon mountain heights and the waves of the sea, broad-flowing rivers, and the expanse of the ocean and the courses of the stars, and pass by themselves, the crowning wonder." (St. Augustine)
Why not discover the "crowning wonder" of your own true nature and reclaim possession of who you really are on the deepest level?" Exploring the Chakras is great fun and very insightful.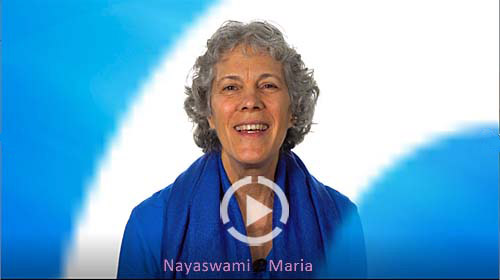 What our guests say:
I want to tell you what a fantastic experience I had at The Expanding Light this last weekend! I feel like a different person, and I am recommending The Expanding Light to others. The Chakras workshop was enlightening, and Maria is a wonderful person and instructor. I am sure I will return to The Expanding Light soon.—Bev A
This course has been a great refresher! Maria is a great teacher! — Elena K, Santa Rosa, CA
I learned so much—I could listen to Maria forever. —T. B., Carson City, NV
This weekend has added greatly toward giving me more guideposts in my spiritual journey.—Ed R., Santa Rosa, CA
Tip for tuning into The Chakras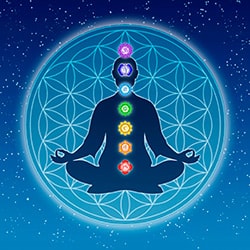 Here is a simple technique for tuning into this great source of power and enlightenment. Start at the coccyx center, at the base of the spine, and slowly work your way up, mentally chanting AUM at each chakra. As you do so, try to actually feel energy at that point. It will help if you feel that the sound of AUM and even your breath is emanating from that center. When you reach the point between the eyebrows, concentrate there for a time and then slowly work your way down, again mentally chanting AUM at each chakra. Do this, going up and then down, several times. End the final round at the spiritual eye, and then continue to meditate at that point for as long as possible.
Learning Online Option:
For those who need the convenience of taking this course online, you can also take this series with Nayaswamis Maria or Savitri through Ananda Online. Click here for the Chakras series.
For more information, please send us a Question or Comment:

Receive monthly news and inspiration.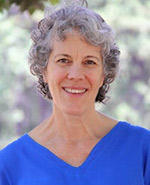 Inspirational teacher of Ananda meditation & yoga philosophy; Ananda Minister & Spiritual Counselor. What is a nayaswami?
Nayaswami Maria is a deep soul who rests her life in the Divine Spirit - her service to others as a teacher, spiritual guide, musician, gardener are all roles she plays while centered in her heart. Over more than 40 years she has studied yoga philosophy such as the Bhagavad Gita and teachings of Paramhansa Yogananda and then she has lived those teachings through a lifestyle of daily Kriya Yoga meditation and service to others. Maria's grounded and open heart allow her to make new friends easily as she gently meets people wherever they are at in their lives as they seek to grow their spiritual path.
See all programs, articles, and full bio of Nayaswami Maria.
No dates scheduled for The Chakras: Inner Guide to Self-Realization at this time.
Prices are all-inclusive and cover accommodations, meals, classes or activities, and course materials.
The Chakras: Inner Guide to Self-Realization starts the afternoon of the first date listed and ends with lunch on the last date listed. Check-in is anytime between 1:30 p.m. and 4:30 p.m. at our Front Desk. Your room will be available by 3:00 p.m. Dinner is at 6:30. The first gathering of your group is after dinner.
Please see:
You can add extra personal retreat days before and/or after your program. Check availability and costs for the days and accommodations that you require.
The Chakras: Inner Guide to Self-Realization starts the afternoon of the first date listed. It's ideal to arrive before 4 pm, if you are able to. That way, you can join in the afternoon session of yoga and meditation, which begins at 4:45 pm. Dinner is at 6:30. The first real gathering of your group is at 7:30 pm. If you need to arrive here after 5 pm, that's fine, but it helps us if you let us know at 800-346-5350. We can also put aside a dinner for you if you need to arrive after 7 pm. The program ends with lunch on the last date. Please see our Daily Schedule.
See Transportation and Directions whether you are coming by plane, car, bus or train. Our Frequent Questions page answers many of the questions you might have about How to Go on Retreat.