Diksha McCord
Director of Ananda Meditation Teacher Training
Level 2 Ananda Yoga(R) teacher, Yoga Alliance E-RYT-500,
Ananda Spiritual Travels host, Ananda Minister and Spiritual Counselor
---
A popular Expanding Light teacher since 1997, Diksha McCord is the Co-Director of the Ananda Meditation Teacher Training program in person and the Ananda Meditation Teacher Training Online.
Nayaswami Diksha, a native Israeli who came to the U.S. in 1990, is a powerful and dynamic woman who has shared yoga postures and yogic teachings across the United States, in Canada and Europe. What is a Nayaswami?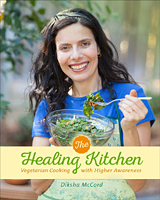 Diksha teaches many different courses and trainings at The Expanding Light. She served as the Vegetarian Cook at The Expanding Light Retreat for 7 years, and studied yogic diet and Ayurveda, an Indian system of natural health and healing. Diksha has created and hosts Online Vegetarian Cooking for Health and Vitality, a 4-season video series. She is the author of Global Kitchen, Vegetarian Cooking for Starters and her latest book The Healing Kitchen.
A multi-talented woman, of great warmth and humor, gifted in both intelligence and intuition, Diksha brings a broad and eclectic background to her teaching. She has a B.S. in Biology from Hebrew University and worked in the Neurobiology Department at the Medical School of Jerusalem for four years conducting research on the effects of alcohol on the brain. Also an accomplished artist who received numerous awards for her work, Diksha spent three years in a Master's program in Fine Arts at Kyoto Art University in Japan. Diksha imbues her teaching with a keen mind, heart, spirit, and humor. Above all, she awakens in her students their own inner wisdom and the will to make positive changes in their lives.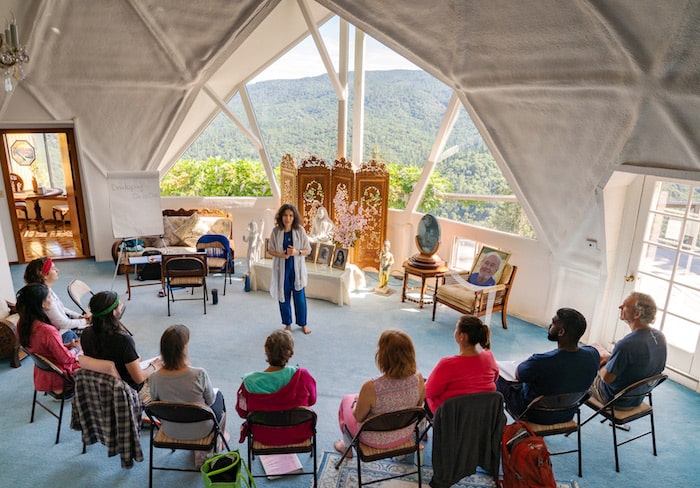 Diksha says:
"Sharing Yoga's universal teachings with others is my true joy. I have found eternal truths and practical guidance on how to live in this world, and I want to help others find the same so they can experience joy and peace in this chaotic world. As I teach, I share with my students in a spirit of love and respect. I feel that I learn as much from them as they learn from me. It is beautiful, mutual experience of giving and receiving."
From a student:
"I knew an Ananda program would be moving and fulfilling. Diksha's program was just that. Her knowledge and conviction are inspirational. She is a master teacher and human being. Diksha provided a consistently high level of knowledge from which we could take what we wanted to apply in our lives. It was focused and uplifting. I feel that I have a clearer path ahead of me. I can only thank her for who she is and all that she gave me." – Jennifer G., Templeton, CA
In this phase of her teachings, Diksha focuses on sharing the deeper aspects of the sacred teaching of yoga, through The Bhagavad Gita Week long program, and Advanced Pranayama, going deeper in understanding the Chakras. Level 2 Meditation Teacher Training, offers Meditation Solutions to daily challenges, and Spiritual Counseling, on how to develop intuition and counsel those that we serve.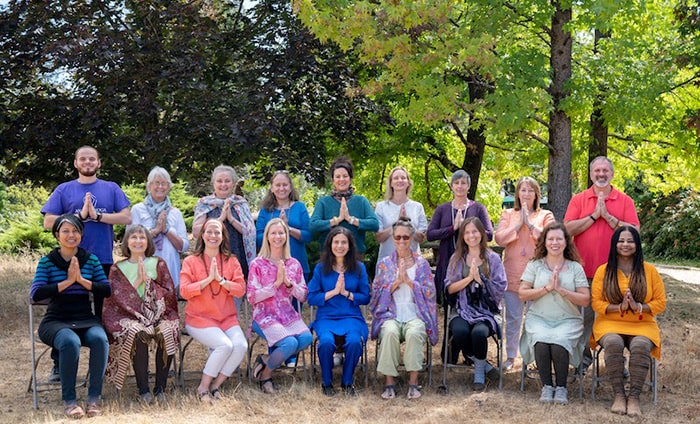 Along with teaching at The Expanding Light Retreat and with Online with Ananda, Diksha writes regularly articles and blogs on meditation which are posted on Ananda.org, and creates guided meditation, affirmations and visualizations videos, which are posted on the free Ananda Meditation App.
From the article: Stay Youthful with Yogic Principles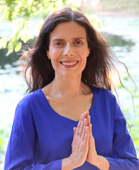 I try not to over stimulate my senses by living a simple and balanced life.
I enjoy eating a healthy vegetarian diet: grains, legumes, nuts, seeds, vegetables and fruits. Most of the time, I cook at home with my husband. We avoid frozen or canned foods, caffeine, and sugar. This helps keep me even-minded, for I've found that what I eat affects how I feel. We enjoy eating fresh foods every day, and sitting for meals together. I also use daily Ayurvedic guidelines for my body type to keep me well.
I exercise and walk often instead of driving. I also enjoy being in silence and listening to nature. Every day I practice Energization Exercises, yoga postures, and meditation. During the day, I pray, use affirmations and visualizations to uplift my spirit, and during my free time read spiritual books and listen to spiritual music."
Diksha's YouTube Videos: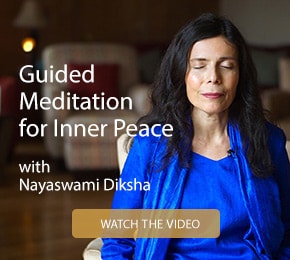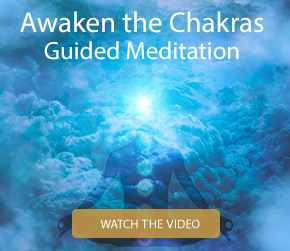 Click here for more videos from Diksha on the Ananda School of Yoga & Meditation YouTube Channel and more also on The Expanding Light YouTube Channel.
Programs scheduled for Diksha McCord: