Dates
Costs
(before Jan 1, 2018)
| | | |
| --- | --- | --- |
| Occupancy: | Dbl. | Sngl. |
| Spain only | 3895 | 4893 |
| Spain & Portugal | 5495 | 6990 |
Retreat Leaders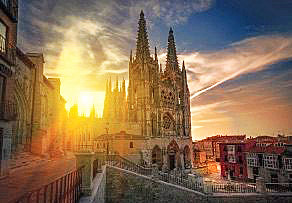 Spain: Madrid, Toledo, Cordoba, Seville, Avila, Segovia, Alba de Tormes, Salamanca, Leon, Santiago de Compostela.
Portugal: Porto, Fatima, and Lisbon.

There is the option to do the first two weeks: May 23-June 6. You would then depart Madrid on June 6th.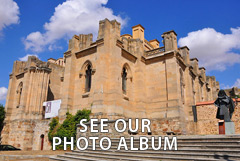 Springtime in Spain and Portugal is especially lovely, with balmy days, cool nights, and scenic flower abounding countryside. This pilgrimage has a relaxed pace, with lots of easy walking, strolling old city streets, eating sumptuous food in superb restaurants, and absorbing the spiritual vibrations of many holy places. You'll be well fed on all levels.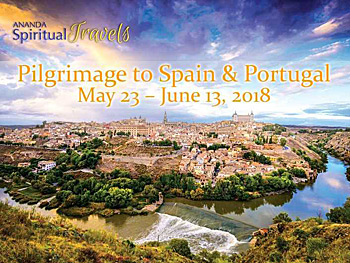 Watch our video of this deeply inspiring pilgrimage to Spain
History, Culture, and Deep Spirituality – View the Old with New Eyes
Southern Europe, steeped in history and culture, has given birth to countless great saints. In diverse ways they lived and shared their inspirational and exalted lives with mankind. On this extraordinary trip you will experience the deep vibrations of early monasteries, ancient convents, museums, opulent palaces and antique castles; places of spiritual, historical and artful inspiration. Walk the streets of centuries-old cities where saints lived and walked.
Most mornings will begin with an optional group meditation, depending on hotel facilities. Then, visiting holy places and hearing the illustrious history of saints' lives will help you deepen and tune into your own innate spirituality. We'll explore these old sites with a new spiritual perspective, especially emphasizing eastern interpretations of western religion. A special highlight will be the once-a-year opening of the tomb of the great Saint Ferdinand III. Paramhansa Yogananda said that in a former life he was a Spanish king, famous for driving the Moors out of Spain. San Ferdinand III was that king. It's very interesting how he began bringing unity into the Spanish culture and religion as far back as the 1200's.
For more details and to reserve your space, please contact Krishnadas
Pilgrims outside the Prado Museum, Madrid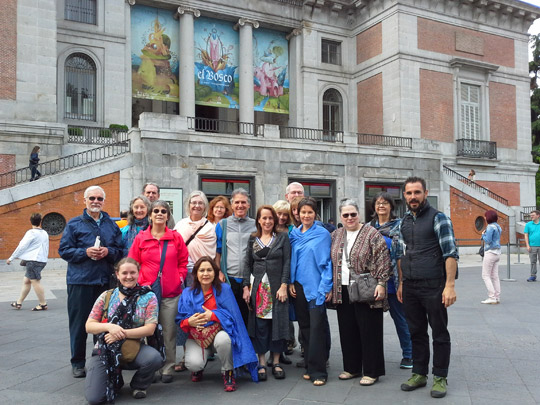 For more information, please send us a Question or Comment:

Receive monthly news and inspiration.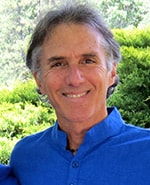 Spiritual Travel Host, Meditation Teacher, Director of Guest Services, Ananda Minister and Counselor
What is a nayaswami?
An exceptionally knowledgeable and gifted meditation teacher, Nayaswami Krishnadas shares his passion for meditation with dynamic enthusiasm. Over the last three decades he has taught thousands of people, from all over the world, how to meditate.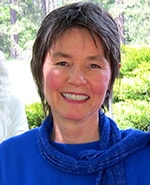 Ananda Minister and Counselor, Raja and Hatha Yoga Teacher, Spiritual Travel Host
What is a nayaswami?
Nayaswami Mantradevi teaches with insight, clarity and joy, gained from over 35 years of meditating and sharing yoga philosophy. Her concern for others is one of her key qualities, and she has the innate ability to communicate and apply spiritual principles to real life situations. Her classes are creative and experiential, with humor and discussions keeping them lively and interactive.
Costs
Spain
Spain & Portugal
Double occupancy*
$4245
$5845
Early-bird price if paid
in full before Jan 1, 2018*
$3895
$5495
Single occupancy:
Add $998
Add $1495
*All prices are per person

If you prefer double occupancy but are not coming with a roommate, we will try to match you with someone who also needs a roommate.
Included in Tour Cost
4-star hotel accommodations and two nights in a delightful convent-turned-hotel.
All breakfasts and either lunch or dinner, from dinner May 19 to breakfast June 9 in Spain and Portugal.
Transportation by private coach buses
English-speaking guides
Entrance fees for group cultural attractions
Not Included in Tour Cost
International airfare to and from Europe
Overweight baggage fees
Fees for passport
Personal hotel amenities and expenditures
Travel insurance
Tips for guides and porters
1 meal a day in Spain and Portugal (There will opportunities to buy snacks and/or eat in restaurants. For many people, two meals with snacks can be enough.)
To Register
Reserve Online and make your $1,000 U.S. deposit. You will then receive a confirmation letter with information on planning your flights and other details. Please note: the registration form requests your passport and emergency contact information, so have them handy then you begin the registration process. If you do not have a valid passport at the time you reserve your space, once you have obtained it please call with the needed info.
Payment
In order to reserve your space, please submit a down payment of $1000 with your reservation form. We need to receive your full payment by Jan 1, 2018, in order to get the Earlybird discount. Full payment is due April 11, 2018. The number of tour participants is limited, so early registration is advised.
Travel Insurance
Travel insurance is compulsory for all our travelers and should be taken out at the time of booking. Your travel insurance must provide cover against personal accident, death, medical expenses and emergency repatriation with a recommended minimum coverage of US$200,000 for each of the categories of cover. We also strongly recommend it covers cancellation, curtailment, personal liability and loss of luggage and personal effects. You must provide proof of your travel insurance a couple weeks ahead of the first day of the trip; you will not be able to join the trip without it. Here are a couple options:
Travel documents
You must hold a valid passport with an expiration date at least six months after the end of your stay. No visa is needed for travelers from the U.S., Canada, Mexico, Australia, and most other countries in the Americas and Europe. If you are not from North America or Australia, you will need to find out whether you need a visa. More information on traveling to Spain.
Cancellation Policy
For cancellations received before March 15, 2018, your $1000 deposit will be refunded, less a $300 cancellation fee. If you cancel after March 15, 2018 any refunds will be subject to the terms and conditions of any travel/hotel fees, our tour company and other providers in Spain and Portugal, plus any other charges incurred on your behalf by Ananda Sangha.
A $1000 deposit is required. The balance is due April 11, 2018
Reserve online now. Please call 1-800-346-5350 or 530-478-7518 if you have any questions.
Madrid, Toledo, Cordoba, Seville, Avila, Segovia, Alba de Tormes, Salamanca, Leon, Santiago de Compostela. PORTUGAL: Porto, Fatima, and leave from Lisbon. There is the option to do the first two weeks: May 23 - June 6. You would then depart from Madrid on June 6th.
Most mornings will begin with an optional group meditation, depending on hotel facilities. Then, visiting holy places and hearing the illustrious history of saints' lives will help you deepen and tune into your own innate spirituality. We'll explore these old sites with a new spiritual perspective, especially emphasizing eastern interpretations of western religion. More meditation can often happen in the cathedrals and churches that we visit.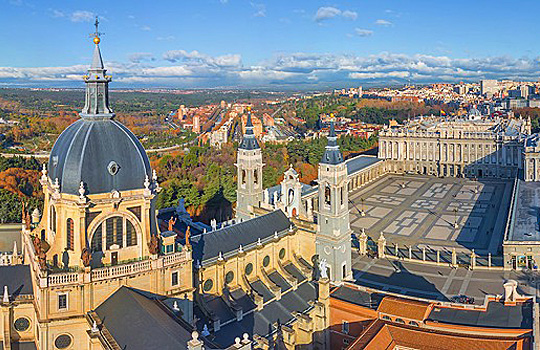 DAY 1: MADRID
Arrive, Rest & Orient
With incredible cathedrals, churches, art galleries, restaurants, and shopping to offer, Madrid is truly a fascinating, world-class city. Arrive at the Hotel with time to check in and rest before a Welcome Dinner and Orientation.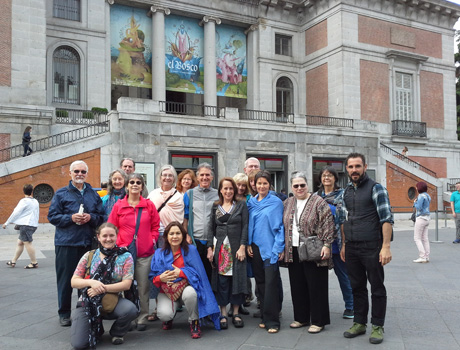 DAY 2 / 3: MADRID
Our Sightseeing starts with the beautiful Almudena Cathedral. A stroll through Sabatini Gardens, filled with Statues of kings and heroes throughout history, takes us to the nearby Royal Palace, the largest in Europe. You'll get to explore the world famous Del Prado Museum,and afterward, on the way to a delicious lunch, pass by the Biblioteca Nacional. The Convent of the Royal Barefoot Nuns demonstrates a combination of discipline and opulence, and the top of one of the highest buildings gives a 180 degree view of Madrid.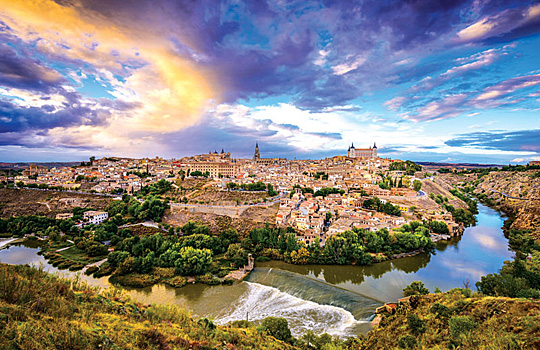 DAY 4 / 5: TOLEDO
Toledo was founded as the Roman city Toletum, in 192 B.C. These ancient winding streets, delightfully confusing, are a joy to walk through. The Catedral Primada de Toledo is absolutely stunning, inside and out, beginning with its ornate white limestone façade. It houses a magnificent collection of works by artists including Goya, Raphael, and local hero El Greco. You can view the city from high up in the Church of San Ildefonso and relive history in the Alcazar Fortress. Shops, including the famous Jewish quarter, are a delight to browse in.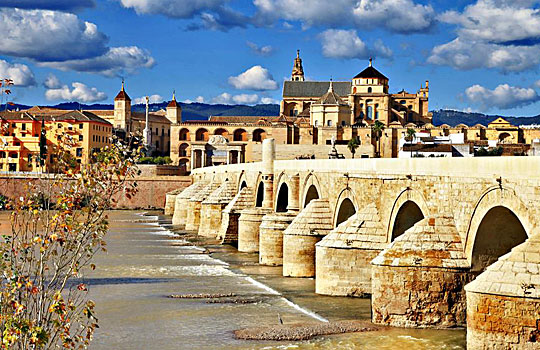 DAY 6: CORDOBA
In the center of this long-standing city is The Great Mosque of Cordoba. It is magnificent and history filled, one of the oldest structures still standing from the time Muslims ruled. San Ferdinand III of Castile lived there after he conquered and took back the city from the Moors. He built, inside this huge mosque, a magnificent Cathedral, that both religions would share the same space together.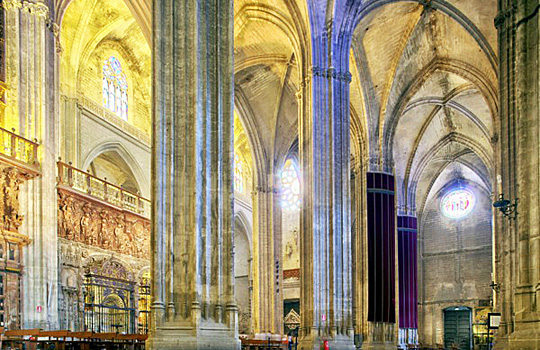 DAY 7 / 8: SEVILLE
Ah, the beautiful Andalucian city of Seville. We'll tour the Cathedral of Seville, the largest Gothic cathedral, and third-largest church in the world. Paramhansa Yogananda said that in a former life he was a Spanish king, famous for driving the Moors out of Spain. San Ferdinand III was that king and his body lies here, incorrupt since 1252. We'll visit his tomb on the one day of the year they open it to the public, with a special ceremony. The Giralda Tower of the cathedral houses 24 bells and has a bird's eye view of the city.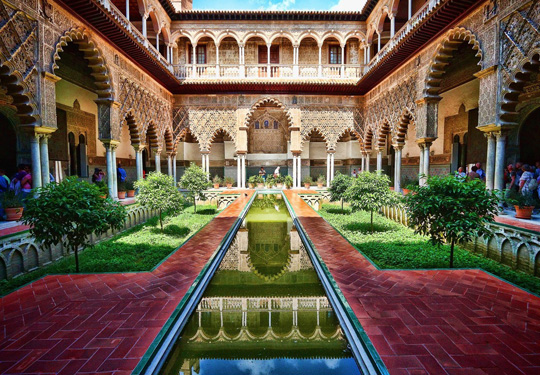 Another amazing site is the famous Alcazar (castle) of Seville, originally a Moorish fort, and the oldest royal palace still in use in Europe. You'll also have time to wander the interesting streets of Seville, enjoy the fine restaurants, browse shops and see an excellent flamenco performance. The "Fiesta Flamenca" takes place in a unique theatre, with views of the central patio of a 16th century palatial home.
DAY 9: SEVILLE TO AVILA
This is a travel day from Seville to Avila. We'll have lunch in the ancient Roman town of Merida, seeing some Roman ruins, and dining delectably at the aptly named restaurant, Shangri-la.
DAY 10: AVILA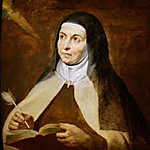 The birthplace of Saint Teresa of Avila. This awe-inspiring medieval city, constructed in 1090, is one of the oldest and most beautiful cities in Spain. We'll visit the Monastery of St. Joseph, the first convent she founded; the Monastery of the Incarnation where St. Teresa lived for most of 40 years; and the Convent of St. Teresa, built in the 17th-century, over the house where she was born. Enjoy the experience of simple but comfortable quarters in Casa Diocesana de Ejercicios, a convent turned into a retreat center.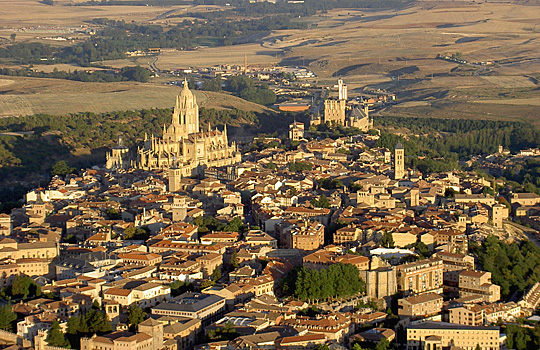 DAY 11: SEGOVIA
This charming old town features St. John of the Cross, saint and close friend of St. Teresa of Avila. There, in La Fuencisia Church is his mausoleum, an inspiring place to meditate. A short walk away is La Vera Cruz Church, a very old, unusual church built by the Templars, that he attended and preached at. An optional walk to Old Town Segovia features beautiful views of the rolling countryside hills. In town we'll expore the Alcazar de Segovia (Segovia Castle), have a scrumptious lunch and drive to the very French Royal Palace of La Granja de San Ildefonso, with 140 acres of extensive gardens and sculptural fountains. Very nice!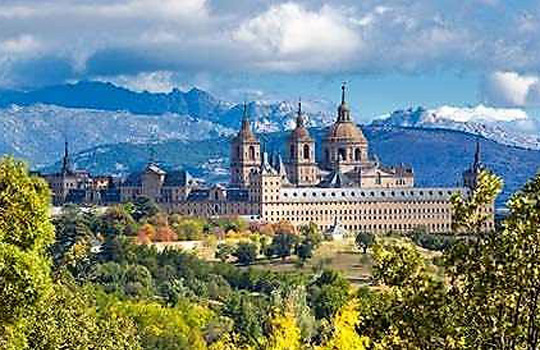 DAY 12: EL ESCORIAL / AVILA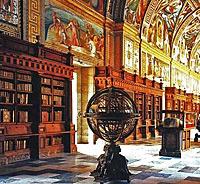 One of the most fascinating places in Spain is The Royal Monastery of San Lorenzo de El Escorial. In this huge edifice you can explore the Architecture Museum; Painting Museum that exhibits a splendid collection of works from the Italian schools; Palace of Felipe II; Gallery of Battles; Palace of the Bourbons; Royal Pantheon, the burial mausoleum for the royal families: Courtyard of the Evangelists with 62 frescoes and paintings; and the extraordinary Regia Laurentina Library, one of the most important historic libraries in the world, with 45,000 printed works from the 15th and 16th centuries. Lunch will be in El Escorial and the rest of the day free to do more exploring in Avila.
DAY 13: ALBE DE TORMES / SALAMANCA
Teresa died from illness, in 1582, on a journey from Burgos to the scenic country town of Alba de Tormes. Her incorrupt body is entombed in the Convent of the Annunciation. There is an extensive museum in front, with a window level to her tomb that sits high above the altar in the Church below. Another smaller museum has original manuscripts of her books and the room where she died. Very inspiring place.
DAY 14: SALAMANCA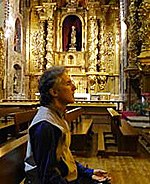 Salamanca is a university town, energetic and youthful feeling. The University of Salamanca was founded by influence of King San Fernando III. Some options here are to explore the university; see a very old unusual planetarium; visit the Romanesque 12th century Cathedral of Salamanca; roam through the large Gothic style San Esteban Church, where St. Teresa lived and had visions of Christ; stroll the streets; hang out in the main Plaza, and eat lots of delicious food.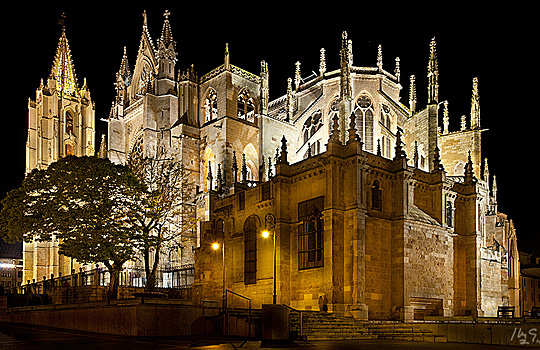 DAY 15: LEON
The roots of Leon go back as far as 29 BC. This ancient city is on the Camino de Santiago (Way of St. James), one of the most important Christian pilgrimage routes during the Middle Ages, and still actively walked today. We'll be hosted by Ananda Leon Yoga and Meditation Center.
DAY 16 / 17: SANTIAGO DE COMPOSTELA
The Cathedral of Santiago de Compostela is the goal and traditional end of the Camino de Santiago pilgrimage route. At noon the "Pilgrim's Mass" features the botafumiero, a huge incense burner swung through the transept high above the heads of the attendees. An impressive sight to see. The Plaza del Obradoiro, picturesque with its stunning architecture is the center of Old Town. The plaza is huge, has myriad things to offer, and is fun to sit in and view pilgrims finishing their Camino walk.
PORTUGAL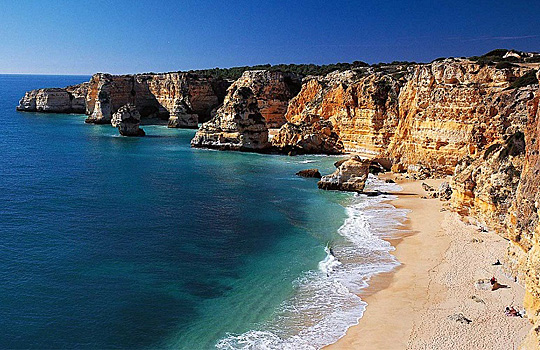 DAY 18 / 19: PORTO
A delightful Portuguese seaside town where we'll relax and see the local sights.
Porto is another of the oldest cities in Europe. Picture a patchwork of skinny, colorful, terracotta-roofed buildings, gothic and baroque churches and imposing cathedral, all staggering down a steep hill towards the waterfront that buzzes with activity, outdoor bars, restaurants and beaches.
DAY 20 / 21: FATIMA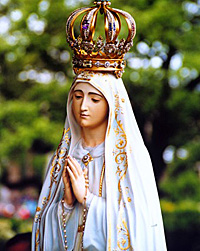 In 1917, in a small village, the Virgin Mary appeared thrice to three shepherd children. It is now a holy site, inspiring pilgrims from all over the world. Visitors gather in Cova de Iria, an enormous plaza where a little chapel was built on the spot the Virgin Mary appeared. On the far side of the plaza rises the great Basilica of Our Lady of Fatima, built in neo-classical style, with a central tower 65 meters high. Large torch-light evening processions, often led by cardinals and bishops, are particularly impressive. This is a wonderful place to tune into Divine Mother's presence.
DAY 22: LISBON
On this last day of our pilgrimage we'll be saying good-bye to each other, no doubt with lots of hugs and well wishes, having bonded in Spirit these last three weeks, with many wonderful memories and new life-time friends. We'll travel to the Lisbon airport. Buen viaje, dear friends, with love and joyful blessings!

Spiritual Travel Articles
RELATED PROGRAMS