Melody Hansen
Director of Ananda Yoga® Teacher Training, Director of Restorative Yoga Teacher Training, Level 2 Ananda Yoga Teacher, E-RYT 500, C-IAYT, Certified Ananda Yoga Therapist, Ananda Meditation® Teacher
---
Melody is an extraordinary yoga teacher, who conveys her great knowledge of yoga asanas—from physical mechanics to spiritual upliftment—with a blend of graciousness, authority, and fun. One of Melody's greatest strengths is the purity of her transmission of Yoga. She has very little egotism to block the clear flow of inspiration she shares. Her inner life is committed and deep, and she's able to help students experience that depth in their yoga practice.
Melody is also a dancer who finds great joy in practicing the movement of yoga, and guiding beginning through advanced students into the stillness of meditation that follows yoga. She is registered at the highest level through Yoga Alliance, as an E-RYT500 (Experienced Registered Yoga Teacher).
She has been practicing the teachings of yoga since the age of 14, and began teaching at age 17. She is a Therapeutic Ananda Yoga Teacher who offers therapeutic yoga for private sessions and groups. Melody loves leading Ananda's Restorative Yoga Teacher Training Program. She is also trained in prenatal yoga and leads prenatal weekends, as well as helping to teach the Prenatal Yoga Teacher Training Program.
Melody also offers Private Yoga Therapy Sessions through the Ananda Yoga Therapy Clinic.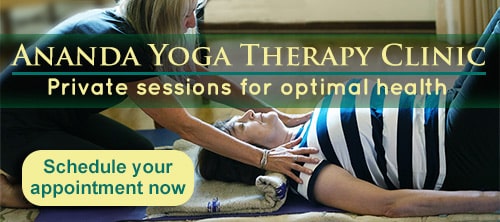 Melody's loving nature shines through her ability to take care of all of her students.Melody lives at Ananda Village with her husband, Kalidas, and their son, Japa.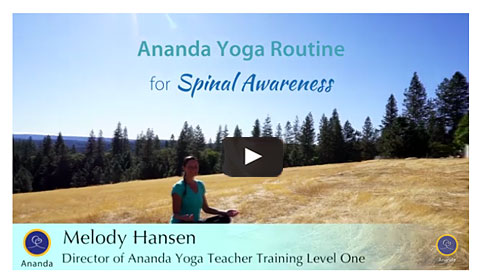 From her students:
"Melody is a wonderful and inspiring teacher, and I am so grateful for her excellent and caring training - including all her personal teaching stories and 'insider tips'! I also really valued and appreciated her ongoing support and encouragement, as I pursued teaching positions after graduating from the AYTT program, and now that I am teaching my own yoga classes. Melody is truly 'awesome' and everything a great teacher should be!" —Andrew M., Napa, CA
"Melody has a vast level of yoga knowledge and experience. She is one of the most congenial teachers I have ever known, and I always felt very comfortable and relaxed in her classes." —Pete J., Portland, OR
"Melody's clear instructions and deep understanding of Yogic philosophy and principles make her an incredible teacher. Her calmness, kindness, and genuine desire to take her students to their next level was inspiring to witness and experience." —Rachel E., Nevada City, CA
The yoga therapy components of Melody's teaching are based on her status as an Ananda Yoga Therapist, not derived from her status as an E-RYT with Yoga Alliance Registry.
Melody's Teaching Videos: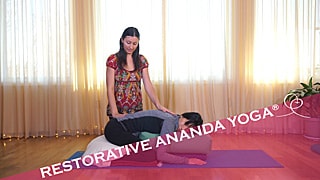 Watch this 3 Ananda Restorative Yoga Poses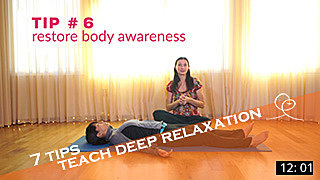 How to teach Savasana
Three online ways to connect with Melody:
Add a much loved restorative element to your yoga teaching!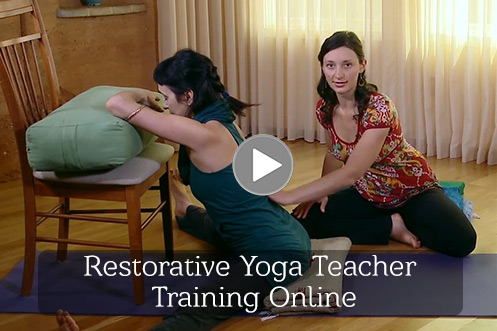 A comprehensive self-paced Restorative Ananda Yoga guided experience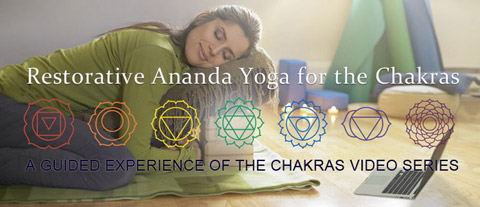 More videos from Melody on the Ananda School of Yoga & Meditation YouTube Channel.
Programs scheduled for Melody Hansen: