Ananda Yoga Therapy Clinic at Ananda Village, Nevada City, California
Do you have some personal health issues? Back or joint pain, low bone density, high blood pressure, autoimmune illness, anxiety/depression, stress? Combining ancient practices with modern tools Ananda Yoga® Therapy can help with these and many other conditions by unlocking your natural ability to heal.
Ananda Yoga® Therapy uses personalized yogic movements and uplifting mind-body techniques to ease symptoms, prevent further flare-ups and bring an improved sense of well-being. Ananda Yoga Therapy empowers you to access deeper levels of your being, where health challenges originate.
Scientific studies have documented over 100 health conditions that benefit by yoga therapy.
Private sessions will help you gain a valuable perspective on your health, learn a practice routine designed for you to use at home and receive the support and tools you may need to adapt that practice into your lifestyle thereafter.
Group classes offer you a peaceful and supportive environment to experience powerful techniques made accessible for everyone to increase your level of wellness, mentally, physically and spiritually.
Our staff of Ananda Yoga® Therapists are certified by the International Association of Yoga Therapists and bring a high level of expertise to their client sessions, addressing all levels of wellness: body, mind, and spirit.

Our tools include:
Yoga asana (postures), postural alignment
Stretches and strengtheners
Pranayama (breathing exercises), relaxation, visualization
Restorative yoga, chakra awareness, and basic Ayurveda
Energy healing and Energization Exercises, control of life force
Positive attitude and affirmations
Chanting, mantra, gratitude, and prayer
Meditation

OUR GOAL: To greatly improve your health on all levels, empower you with tools for a more vital and happy life and help you find doorways that can lead to greater inner fulfillment on your spiritual journey.
Two ways to experience the healing effect of Ananda Yoga® Therapy
Option One: Make an online reservation and visit the clinic for one or many sessions. We are 30 minutes from central Nevada City. If you are traveling a distance you can stay overnight at The Expanding Light Retreat. You will need to separately reserve a room in advance for a 'Personal Retreat' visit.
Option Two: If you are attending a program or training at The Expanding Light Retreat, or staying on Personal Retreat then you can reserve an appointment at the clinic through their reservations tool on the website. If you are coming for a program we suggest you either come early for your clinic appointment, or extend your stay, as many retreat programs will have you busy for your entire stay. If you are coming for Personal Retreat you should book you clinic appointment as soon as you have your dates for your visit. Reserve your appointment here.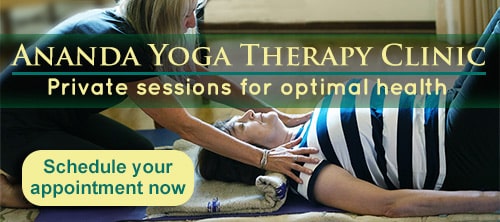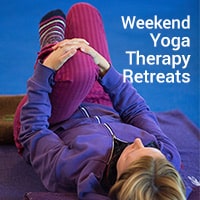 Enhance your visit to The Expanding Light Retreat by signing up for private sessions with an experienced, certified Ananda Yoga Therapist. You will learn to personalize yoga practices to work in the best way for you and gain a fresh approach to self-healing that could change your life for the better.
Our Staff
Ananda Yoga Therapists are highly skilled yoga teachers with over 800 hours of additional training (beyond their initial 200 hours of training as a yoga teacher) in how to help individuals with specific health challenges through the application of yoga techniques and principles. In addition, our staff of Ananda® Yoga Therapists dedicate themselves to their own personal evolution by following the path of Kriya Yoga recognizing Self Realization as the highest form of self-healing.
Our yoga therapy staff, Maitri, Sam, Michelle, Mangala and Melody will help you develop a routine of easy yoga postures, breathing exercises, and relaxation/visualization techniques suited to your individual need.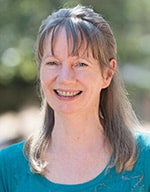 Maitri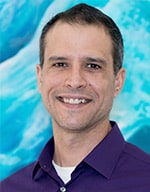 Sam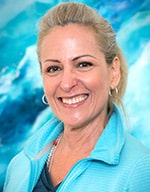 Michele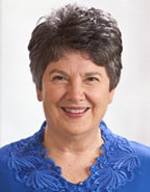 Mangala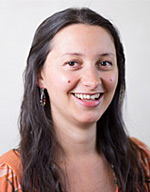 Melody
Maitri Jones
Maitri's name means "Friend" in Sanskrit and well describes her. She brings decades of experience in Ananda Yoga and Meditation practice as well as professional training to her work helping clients achieve their holistic health goals. She is C-IAYT with 10 years' as an Ananda Yoga Therapist. Maitri helped pioneer the Ananda Yoga Therapy Training at the Ananda School of Yoga & Meditation in Nevada City, California, and is one of the primary instructors in that program. She especially enjoys the opportunity in yoga therapy to share the inspiring and powerful techniques taught by Paramhansa Yogananda. One of her favorite quotes on health from Yogananda is: ""Willingness and determination keep the blood vitalized with energy. Keeping yourself smiling from within, pulsating with joy, ever ready to serve, and spiritually ambitious in helping others – all these keep the body constantly supplied with fresh Cosmic Energy." Maitri also serves as an Ananda Yoga Teacher Trainer, RN, Ananda Holistic Health Retreat Director & Assistantship Director and grandmother.
Sam McMillen
Yoga as therapy is how Sam was introduced into Yoga. After an injury to his lower back in the early 2000's, he used yoga to regain strength and mobility. The physical improvements last to this day. Sam no longer has issues from his original injury and enjoys more mobility than ever before. The experience directed Sam's professional intention of providing others with the yogic tools that helped him so greatly. Sam brings a solemn commitment to his clients, while providing a caring and nurturing presence. Because of Ananda's focus on developing inner strength through mindfulness and meditation, becoming an Ananda Yoga Therapist really spoke to him. Sam uses this approach, along with therapeutic yoga postures, to develop a meaningful path to clients' wellness. Sam works with his clients' needs to create a path to a more radiant well-being.
Michele Tsihlas
Michele is passionate about, and dedicated to, sharing the joyful pursuit of wellness, health and fitness from the inside out. She is a certified Ananda Yoga Therapist C-IAYT, an E-RYT Ananda Yoga Teacher. As a yoga therapist, her mission is to help people find their way to live healthy, fulfilled, authentic lives that reflect their passions and values, and feel good doing it, regardless of circumstances. Michele facilitates creating new, positive beliefs which empower people to craft fun and effective habits, inspiring them to find their unique gifts and talents to bring the greatest level of fulfillment and wellness into their lives. Michele serves as support faculty for Ananda Yoga® Teacher Training and Therapy Training as well as a student Mentor for our Yoga Therapy program. She is also a Personal Trainer, Group Fitness Instructor, and has been a wellness and lifestyle coach for over 12 years.
Mangala (Sue) Loper Powers
Mangala is a skilled therapist who brings compassion and intuition to her working with clients in helping them achieve their health and wellness goals, with a focus on integrating body, mind, and soul. She enjoys helping people find ways to bring all aspects of Yoga Therapy into their daily lives. Her guiding inspiration comes from the teachings of Paramhansa Yogananda who taught how to tune into subtle energy in our bodies and to use it for healing and spiritual upliftment. She has been an Ananda Yoga Teacher for 20+ years, E-RYT500, an Ananda Yoga Therapist for over 10 years, and is certified by the International Association of Yoga Therapists, C-IAYT. She was one of the founders of the Ananda Yoga Therapy Training program of the Ananda School of Yoga & Meditation in Nevada City, California, and she serves as its Director and one of its main faculty. Mangala has decades of experience in the healing arts: Women's Health Nurse Practitioner, Nursing Faculty, Ayurveda Practitioner, Stress Management Specialist.
Melody Hansen
Melody is a Certified Yoga Therapist, and she teaches Ananda Yoga Teacher Training for the Ananda School of Yoga & Meditation. She offers therapeutic yoga for private sessions and groups. She has been practicing yoga since she was 14 years old, and has developed a very deep personal understanding of many areas of yoga for wellbeing. She is an extraordinary yoga teacher, who conveys her great knowledge of yoga asanas, physical mechanics & spiritual upliftment with graciousness, authority, and fun. One of Melody's greatest strengths is the purity of her transmission of Yoga. She is registered at the highest level through Yoga Alliance, as an E-RYT500 (Experienced Registered Yoga Teacher).
RATES:
$100 for a 1 ½-hour session (including intake)
$80 for a one-hour follow up session
$30 for 15 minute mini consult
Two sessions minimum recommended. Package discount rates may be available from individual therapists. On-going follow-ups encouraged. Skype or other video conferencing sessions are available.