Well BEing Services: Meditation Coaching Online - private sessions
We offer meditation coaching sessions for all levels, from beginners to those with substantial experience. Our main focus at Ananda is on meditation as a tool for spiritual growth; we often also address other aims for the practice, such as stress management, emotional balance, and health issues. Our primary expertise is with meditation techniques taught by Paramhansa Yogananda, but we can often help those who favor a different approach to meditation.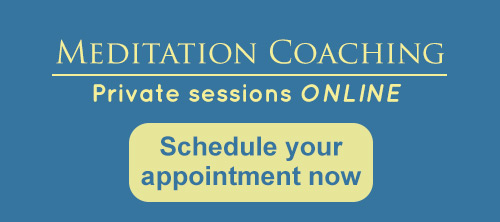 Here are the topics we commonly cover in these sessions, depending on the particular needs and goals of the client:
For Beginning Meditators
How to meditate with techniques taught by Paramhansa Yogananda
Finding the sitting posture that will give you the best results in meditation
When and how long to meditate
How to set up a personal meditation space
Small things you can do that will help you develop a rewarding practice
How to develop a regular practice
How to customize your practice to meet your needs, available time, lifestyle, and goals
Auxiliary techniques that will support your practice
How to take your next steps once you have established a regular practice
For Experienced Meditators
Refine your practice of the techniques (for those who practice meditation as taught by Paramhansa Yogananda)
Explore universal essentials for successful meditation, including finding the right sitting posture for the individual
How to use meditation for specific purposes, from stress reduction to seeking God
Auxiliary techniques that will support your practice
How to deal with unexpected experiences in meditation
Troubleshooting your practice when you're having difficulties
How to deepen your practice when you're ready for your next step
ONLINE Private Sessions
ONLINE Private sessions are easy to schedule and have many benefits which in-person sessions have.
Choose from many online ways to connect: SKYPE, Google Chat and more
Session are 1 hour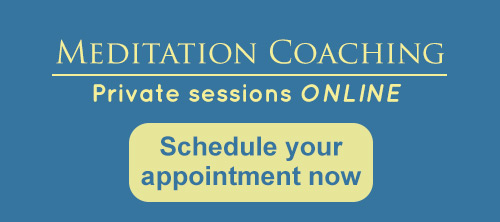 Meditation Coaches
Ananda Meditation Coaches are highly skilled and dedicate themselves to their own personal evolution by following the path of Kriya Yoga recognizing Self Realization as the highest form of self-healing.
Our coaching staff, Gyandev, Diksha and Mukti will help you develop your practice with breathing exercises, and relaxation/visualization techniques suited to your individual need.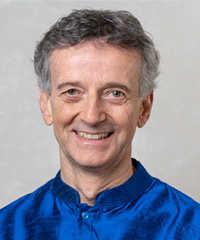 Gyandev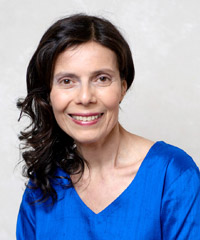 Diksha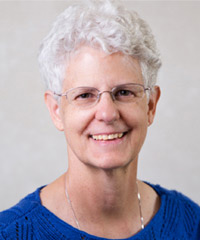 Mukti
Gyandev McCord
Nayaswami Gyandev's rich meditation background spans several respected traditions and more than four decades. In 1982, he became a disciple of Paramhansa Yogananda, whose meditation techniques he has been using exclusively ever since. Gyandev also helps students take advantage of a wide range of valuable supporting practices: e.g., fine-tuning sitting posture for greater relaxation, using pranayama (breath control) techniques to enhance meditation, helping students change unhelpful meditation habits, and tailoring meditation practice to suit the needs and goals of the individual.
Diksha McCord
Nayaswami Diksha has taught meditation and trained meditation teachers and yoga teachers for more than 20 years. She co-directs Ananda Meditation Teacher Training, both online and in person at The Expanding Light Retreat. Her broad background has enabled her to help many people troubleshoot meditation issues, find ways to overcome life challenges through meditation, and build a regular, ever-deeper meditation practice. Diksha is known for her ability to discern what will be most helpful and rewarding for every individual she works with.
Mukti Deranja
Mukti has been a meditator and a teacher of meditation skills for nearly 40 years and a disciple of Paramhansa Yogananda and practitioner of Kriya Yoga for over 30 years. Her background includes serving as a biofeedback therapist teaching stress management and relaxation skills to people with medical conditions and leading Centering Prayer groups, the meditation tradition made well known by Father Thomas Keating. She lives at Ananda Village and serves at The Expanding Light Retreat teaching programs on how to meditate, living a spiritual life, freedom from stress, karma and reincarnation, drawing inner guidance as well as other topics.