Michael Nitai Deranja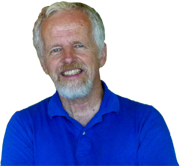 Nitai Deranja was the founding director of the first Living Wisdom School in 1972 at Ananda Village. Since then he has overseen the development of schools in California, Oregon, Washington, India, Slovenia, and Italy. He presently teaches at the Ananda College of Living Wisdom in Portland, Oregon, and is co-director of Education for Life International.
He graduated Phi Beta Kappa from the University of California, Berkeley, with a B.A. in Humanistic Psychology, and has an M.A. in Education from the University of California, Davis.
He is the author of For Goodness' Sake: How to help teenagers learn positive values through experiential activities. He is also co-author with Joseph Cornell of Journey to the Heart of Nature.