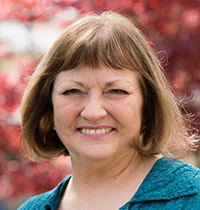 Catherine Kairavi
Ananda Minister and Counselor, Personal Retreat Host
---
Catherine Kairavi came to Ananda in 1978.
Catherine enjoyed two years living and working in Ananda Seattle, returning to Ananda Village to serve as coordinator for the Personal Retreat experience at The Expanding Light.
Catherine serves our personal retreatants by being available to answer questions about the retreat, Ananda Village, and the Kriya Yoga path. She is available to help you become aware of all the services that are available for you. She also conducts tours of Ananda Village and as the principle archivist for Ananda Sangha, is a knowledgeable source of stories and the history of Ananda.
A long-time Ananda minister, Catherine was also Director of Development for Ananda Worldwide for 25 years. With her natural warmth, intelligence, and humor, Catherine will feel like an old friend from your first meeting.
Catherine is the author of Two Souls, Four Lives: The Lives and Former Lives of Paramhansa Yogananda and His Disciple Swami Kriyananda, which explores the past-life connections between two of the greatest men of their era, William the Conqueror and his son, King Henry I of England, and their later incarnations as Paramhansa Yogananda and Swami Kriyananda.
Catherine shares: "Meeting spiritually inclined people from many walks of life and every kind of background is a very great blessing. I frequently wonder what I did to deserve so many daily, inspiration-filled interactions with those who come to The Expanding Light for Personal Retreat. Helping each guest have exactly the kind of experience he or she is seeking is deeply satisfying to me."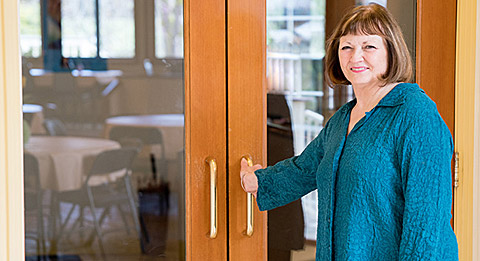 Articles by Catherine Kairavi: