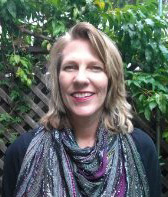 Therese Smith
Yoga Therapist, Ananda Yoga® Teacher
---
Theresa has been a Yoga and Meditation practitioner for over 32 years, and a passionate yoga teacher for 25 years. Director and Founder of Living Tree Yoga Studio in Sonoma County, CA, Theresa currently teaches four to five classes per week, and makes it a priority to lead retreats internationally or locally, to deepen students experience yearly.
Being a studio owner and director for over two decades, she has had the privilege to study with a variety of inspirational teachers, and offer introductory to advanced yoga classes to diverse groups of students.
Theresa has taught in a variety of settings; health clubs, spas, retreat centers, and community centers. Her primary goals are to support, nurture, and challenge students to grow, both personally and professionally.
Therese was trained as a Yoga Therapist 20 years ago, and she earned her Master's degree in Psychology and Counseling in 2004 and became a Marriage and Family Therapist in 2007. In these roles, Therese works with individuals, couples, families and children in clinical settings. "The ground of yoga," she says, "continues to allow me to be with the most challenging clients with equanimity."
Theresa is fervent about her work and sees therapy as an active and collaborative process. "I have the pleasure of helping people feel better by healing and integrating their life experiences. I love to share this knowledge with aspiring teachers and students."