Gyandev McCord
Co-Director of the Ananda Meditation® Teacher Training, Director of Ananda Yoga®, Level 2 Ananda Yoga teacher, E-RYT 500, Raja Yoga Teacher, Spiritual Travel Host, Writer and Lecturer, Ananda Minister
What is a nayaswami?
---
Combining a fun-loving spirit, keen insight into the spiritual life, and genuine warmth, Nayaswami Gyandev makes the inner quest seem both natural and doable. Since 1983 he has taught Ananda Yoga to thousands of students and trained hundreds of teachers around the world, often forging deep and lasting bonds of friendship and inspiration.
Gyandev's devotion to sharing wisdom shows through the many resources he develops —online newspapers and forums, videos, and new courses— to help students deepen their experience of yoga, and give teachers more tools and insights for their own classes.
A resident of Ananda Village since 1984, Gyandev directed Ananda Yoga Teacher Training for 15 years. He is a co-founder of Yoga Alliance, and is still a member of its Board of Directors.
Gyandev's delightful sense of humor and light-hearted humility shine through in all his classes, putting you at ease immediately. He has a natural gift for communicating the subtlest concepts in yoga in a fun, interesting, and relevant way. He inspires his students to take their practice of yoga to the deepest levels, and to access ever-greater joy within themselves.
Gyandev says: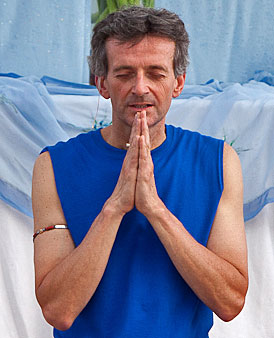 "I especially enjoy teaching experienced yogis and teacher trainees who are new to Ananda Yoga. They have such an awakening! Very often I'll hear, 'I thought I was a serious yogi, but now I see that I really didn't know what I was doing. I feel like a whole new world has opened up for me.' When people are able to add the power of Ananda Yoga to what they already know, wonderful things like that can happen. It's a joy and a privilege for me to be part of that process."
From one of his students:
"Thank you, Gyandev, for tuning into the heart of Ananda Yoga. Through your dedication and commitment, many souls will be touched by true yoga. I have been touched – I am filled by my last experience and will come as soon as I am able for the next!"
– J.M., Cincinnati, Ohio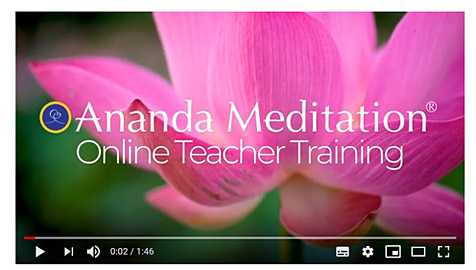 Watch this Online Teacher Training Introduction video with Gyandev McCord
Click here
for more videos from Gyandev on the Ananda School of Yoga & Meditation YouTube Channel and for his Pranayama and Energization Exercises and more on
The Expanding Light YouTube Channel
..
Programs scheduled for Gyandev McCord: