Brahmachari Dhananjaya Denholm
---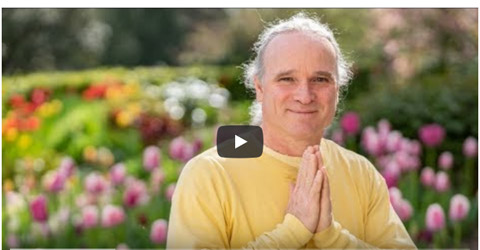 Dhananjaya serves as the Co-Manager of the Ananda Karma Yoga Program and as the Spiritual Advisor for the Ananda Village Internship Program. Dhananjaya feels his time as a guest in the Karma Yoga and the Experience Ananda programs, combined with his passion for the teachings of Raja Yoga have prepared him for the challenges of working with karma yogis.
Dhananjaya first encountered the spiritual teachings of Paramhansa Yogananda in 2009. Since then his spiritual life has progressed steadily. It was during Dhananjaya's first stay in the karma yoga program in 2013 that he became a disciple of Paramhansa Yogananda and he also received initiation in Kriya yoga during that same visit. It was in 2016 while Dhananjaya was in the Experience Ananda program that he took Brahmachari vows of renunciation, becoming a monk. He now resides at the Ananda Monastery and is very pleased with the opportunity to work with the Karma Yoga program.
Since embarking on his spiritual journey Dhananjaya has spent most of his time living outside of spiritual community and is well aware of the challenges modern life presents to the practice of inner communion. He is happy for the opportunity to share his experience with the karma yogis and hopes that he can help in some way to make their time here as fruitful as his has been. He believes 100 per cent in the karma yoga program and feels that if you give us a chance you will too.
From Dhananjaya: "I have been a Brahmachari or monk since August 2016. The opportunity to live in Ananda Village and to serve with Trimurti and Megan is a true joy. I have benefited greatly from the time I have spent in the karma yoga program and look forward to helping make your stay with us as wonderful as possible."