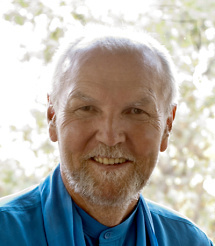 Nayaswami Jaya
Co-Spiritual Director of Ananda India
---
Nayaswami Jaya Helin and his wife Nayaswami Sadhana Devi are founding members of Ananda.
For many years Jaya served as the general manager of Ananda Village, overseeing the development of housing and business clusters, roads, water and phone systems, and other infrastructure that supports the Village residents and guests.
Later, he and Sadhana Devi helped start an Ananda Center on the East Coast of the U.S., and from there, it was only a short "jump" to Ananda India!
For the past several years he and his wife have been helping to pioneer Ananda India in Delhi, and now in Pune. Jaya is an Ananda Lightbearer and Kriyacharia (authorized to initiate devotees into Kriya Yoga).
Programs scheduled for Nayaswami Jaya: