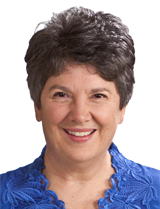 Mangala (Sue) Loper-Powers
Clinical Ayurvedic Specialist, Level 2 Ananda Yoga Teacher, E-RYT-500, Ananda Yoga Therapist
What is a nayaswami?
Nayaswami Mangala has an impressive background in yoga teacher training, Ayurvedic training and practice, and in-depth medical training and practice.
She has a Master's in Nursing and has won awards as Nurse Practitioner of the Year (1982), and for Outstanding Achievement in Teaching when she was a lecturer at The University of Washington School of Nursing (1987).
She has also trained as a Biofeedback Therapist, was a Clinical Specialist in Stress Management, and is a certified Massage Therapist and Polarity Therapist. For many years she has been a Women's Health Nurse Practitioner in Nevada City.
Mangala was certified as an Ayurvedic practitioner by the California College of Ayurveda in 1997, and she also completed Dr. David Frawley's Ayurvedic Correspondence Course at that time. She is additionally certified as a Pancha Karma Therapist. She graduated from Dr. Vasant Lad's Ayurvedic Institute in 1999.
She was certified as a Yoga Teacher at The Expanding Light (1997), and has taught yoga and Ayurveda in Europe, India, Canada, and the U.S.
In addition to this impressive list of training and qualifications, Mangala is, quite simply, an excellent teacher, who listens sensitively and shares with her students compassion and wisdom.
From students:
"I wanted to say a BIG thank YOU! I got so much valuable information from your recent course at The Expanding Light. I have read and re-read your handouts and have been able to implement many changes into my life. I have been eating better, feeling better (less stress), and even sleeping better! You are such a wealth of information: answering quite a variety of questions, offering specific instructions, making recommendations and really listening to each student with their particular needs and concerns. My life keeps improving, and I sincerely thank you for your extraordinary contributions!"

– C.P.

"Mangala has a wonderful way of making everyone feel at home, and explaining everything in a grounded, clear, and concise way. Thank you, Mangala, you are a gift!"

– Penny, B.C., Canada
Read her articles:
Programs scheduled for Mangala (Sue) Loper-Powers: