Ananda Yoga® Therapy Training: Musculoskeletal–2
Not scheduled at this time.
Faculty Nicole DeAvilla
We are not currently accepting new students in the
Ananda Yoga Therapy Training
Prerequisites:
This course focuses on integrating subject matter learned and putting it into practical use for student/clients with primarily musculoskeletal issues. It builds upon the knowledge gained in Musculoskeletal I and their assigned practicum experiences. Anatomy and physiology are reviewed in the context of working with clients and communicating with health care providers.
Students will have opportunities to practice intake, evaluating, critical thinking skills, communication, and to lead and teach appropriate yoga therapy techniques including both subtle and gross interventions, conduct sessions, provide daily living advice, and give homework/home routines as appropriate to clients needs, constitution, and circumstances, and follow-up.
Teaching Format
Prior to the residential section of this course, students will be required to view online yoga training videos, which include Power Point and lecture, case studies, therapeutic intervention instruction, professional development, and assignment information. Students will be required to do a number of tasks such as note taking during online case studies, take quizzes, write reflection essays, and do research on an assigned topic, which will culminate in a live talk/presentation during the residential aspect of their program.
During the residential portion of the course there will be follow-up on the assignments from the online training, as well as their practicum, which was assigned in Musculoskeletal I. All students are required to participate in the discussions. They will be trained in more acute care and hands-on training.
Private session and group session training will include lots of time for students to practice teaching with peer and faculty observation and feedback. There will be a clinic/practicum, where they will teach both group and private sessions under supervision of faculty, with a focus on integrating and practicing learned concepts, techniques, and skills.
For further information, please see the Course Syllabus.

Ananda Yoga Therapy Training
For more information, please send us a Question or Comment:

Receive monthly news and inspiration.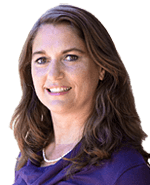 Registered Yoga Teacher, E-RYT 500, C-IAYT, Certified Ananda Yoga Therapist

E-RYT500, RPYT = Registered Prenatal Yoga Teacher, RCYT = Registered Children's Yoga Teacher
Nicole completed her initial Ananda Yoga(R) Teacher Training in 1984 at The Expanding Light Retreat. She has a background in Sports Medicine Research, chiropractic physiotherapy, dance, track, writing and parent education.


Pioneer yoga instructors in prenatal/postpartum yoga and yoga therapy. She teaches advanced teacher training in yoga therapy and prenatal/postpartum yoga and private instruction to yoga teachers. Nicole teaches students of yoga from beginners to advanced
Former member International Association of Yoga Therapists Accreditation Committee – charged with implementing the new Educational Standards for Yoga Therapists
Faculty for Ananda Yoga Therapist Training and Prenatal Yoga Training at the Ananda School of Yoga & Meditation
Yoga Researcher, Author of numerous articles and blog posts
Public Speaker

Accreditation:
E-RYT500 = Experienced Yoga Teacher having completed a minimum 500 hour training, has at least 2000 hours of teaching experience and has taught at least 4 years since graduating.

Nicole's hours, training and experience far exceed these minimum requirements with nearly 30 years of teaching and 25 years of training yoga teachers and yoga therapists she has over 10,000 hours of experience
RPYT = Registered Prenatal Yoga Teacher
RCYT = Registered Children's Yoga Teacher

Testimonials:
"Nicole is an excellent, attentive instructor. She is detailed oriented and creative, able to give exactly what I was asking about!"A.P.
"Nicole is an amazing teacher. She is very knowledgeable. I learned a lot more about yoga and proper alignment in one weekend than in my 5 years of yoga practice."A.C.
"Nicole is knowledgeable, informative, friendly, and a wonderful example of spirituality."KL
"I enjoyed the personal attention."


See all programs, articles, and full bio of Nicole DeAvilla.
No dates scheduled for Ananda Yoga® Therapy Training: Musculoskeletal–2 at this time.
Prices are all-inclusive and cover accommodations, meals, classes or activities, and course materials.
Ananda Yoga® Therapy Training: Musculoskeletal–2 starts the afternoon of the first date listed and ends with lunch on the last date listed. Check-in is anytime between 1:30 p.m. and 4:30 p.m. at our Front Desk. Your room will be available by 3:00 p.m. Dinner is at 6:30. The first gathering of your group is after dinner.
Please see:
You can add extra personal retreat days before and/or after your program. Check availability and costs for the days and accommodations that you require.
Ananda Yoga® Therapy Training: Musculoskeletal–2 starts the afternoon of the first date listed. It's ideal to arrive before 4 pm, if you are able to. That way, you can join in the afternoon session of yoga and meditation, which begins at 4:45 pm. Dinner is at 6:30. The first real gathering of your group is at 7:30 pm. If you need to arrive here after 5 pm, that's fine, but it helps us if you let us know at 800-346-5350. We can also put aside a dinner for you if you need to arrive after 7 pm. The program ends with lunch on the last date. Please see our Daily Schedule.
See Transportation and Directions whether you are coming by plane, car, bus or train. Our Frequent Questions page answers many of the questions you might have about How to Go on Retreat.
The yoga therapy components of these courses are based on our accreditation by IAYT, not derived from our status as an RYS with Yoga Alliance Registry.
Yoga Therapist Training Articles