We are not currently accepting new students in the
Ananda Yoga Therapy Training
Prerequisites:
This is a 9-session online course that includes a combination of lecture, discussion, case studies and practicum, (which is done during and after the course, at home.)
Yoga therapy has proved extremely helpful for many chronic health conditions. This course covers Obesity, Diabetes, Thyroid disorders, Congestive Heart Failure, Chronic Pain, PTSD, Asthma, and COPD.
We review the anatomy of systems involved and basic pathophysiology for these conditions. Medical, Ayurvedic, and subtle energy perspective on these health challenges are addressed to guide the therapist's choice of interventions. In class, case studies are presented to provide time in practical application of the concepts. Students also apply the knowledge gained by writing up their experience working with volunteer clients in their community and then receiving individualized feed back from course instructors.
Required Texts/Reading Materials
McCall, Timothy B. Yoga as Medicine: The Yogic Prescription for Health & Healing. New York: Bantam, 2012.
Ananda Yoga TherapyTraining: Health Challenges 2 Manual. The Expanding Light.
For more information, see Course Syllabus.
Ananda Yoga Therapy Training
For more information, please send us a Question or Comment:

Receive monthly news and inspiration.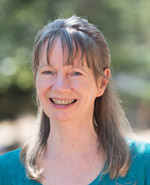 AnandaYoga®Therapist,Certified with International Association of Yoga Therapy, C-IAYT. Level 2 Ananda Yoga®Teacher, E-RYT-500, Ananda Minister, Counselor
Maitri's name means "Friend" in Sanskrit and well describes her extraordinarily kind and supportive nature. She directs our Ananda Yoga® Teacher Training Assistantship program, where she helps YTT grads take their teaching to the next level. She also helped pioneer our Ananda Yoga Therapy Training and is one of the primary instructors in that program. Maitri, brings great wisdom and experience to her many programs. Maitri is a certified Ananda Meditation and Yoga Teacher, as well as a registered nurse.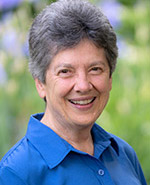 Director, Ananda Yoga®Therapy Training. Certified Yoga Therapist, Clinical Ayurvedic Specialist, Level 2 Ananda Yoga®Teacher, E-RYT-500
Director, Ananda Yoga Therapist Training
Nayaswami Mangala has an impressive background in yoga teacher training, Ayurvedic training and practice, and in-depth medical training and practice.
See all programs, articles, and full bio of Nayaswami Mangala.
No dates scheduled for Ananda Yoga® Therapy Training Online: Health Challenges–2 at this time.
Yoga Therapist Training Articles