The Essence of the Bhagavad Gita According to Yogananda

Powerful, Practical Keys to Spiritual Growth
Not scheduled at this time.
Faculty Nayaswami Gyandev and Nayaswami Diksha
This program is for all Spiritual Seekers, Registered Yoga Teachers (offering 35 hours CEU), or anyone who wants to immerse deep into the science and practicality of Yoga and Meditation.
This full-immersion program will take you into the teachings of The Bhagavad Gita so you will understand them not only intellectually, but intuitively and practically.
Swami Kriyananda, a direct disciple of Paramhansa Yogananda and founder of Ananda, has called the Gita "the world's greatest scripture" -- not that its teachings are "better" than other scriptures, but that those teachings are given in a way that is so direct, accessible, and doable.
Here are a few of the topics you'll explore:
Overcoming mental and emotional traps
How to rise above the law of karma
Keys to a more-rewarding meditation practice
How to create an outer life that feeds your inner life
What really works in the spiritual life, and what doesn't
What to do when you bog down, spiritually
Harmonizing your spiritual quest with your own unique needs and aspirations
How to deepen your relationship with God
Yoga Alliance RYT's and E-RYT's: This course offers up to 35 hours of continuing education credit. Ask your instructor for documentation.
Your program leaders are Nayaswamis Gyandev and Diksha who will share with you their special affinity for the Gita. They combine clear, centered energy and insights with a great sense of inspiration, kindness, and fun. Each day will include a special Gita meditation, in which you dive into its teachings in the unusual, un-Western way that the great Yoga masters have always recommended. You'll also enjoy Gyandev's thrilling storytelling of the Mahabharata, the epic poem of which the Bhagavad Gita is a part.
Special Workshops for Yoga Teachers
There will be several extra workshops that are only for RYTs, Ananda's Level 1 YTT graduates, and those who have completed Bridge to Ananda Yoga: You'll explore the practice and teaching of Ananda Yoga Level 2 asanas.
One of your course texts is The Essence of the Bhagavad Gita Explained by Paramhansa Yogananda. All participants will receive their own copy upon arrival. If you would like to receive yours in advance, you can order it from The Expanding Light Boutique (800-346-5350).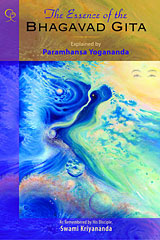 This is a one-of-a-kind program that you won't want to miss.
"This class has recharged my spiritual warrior more than I've experienced since the beginning of my commitment to a spiritual path. It has clarified what the battles are and how to arm myself for overcoming this inner war." —K.C., Nevada City, CA
"The Gita is a guide for everyone on how to conduct life to achieve happiness no matter what one's religion. Gyandev and Diksha do a superb job of helping you apply this knowledge to your life situations."—V.S., Salem, OR
"I can't thank you enough for the many ways these courses have improved my life. I'm happier, healthier, and better equipped to face the challenges ahead." —E.J., Redondo Beach
"This course was a very well developed baseline study of the Gita, as well as a delightful philosophical journey with practical application in daily life. It gives excellent context to the validity of ancient yet timeless wisdom. I would highly recommend it to others." —S.H., North Bend, OR
"This was a deeply moving and inspiring week, full of powerful insights for my personal practice and practical guidelines for deepening my sadhana and sharing these teachings with my students."—H.N., Palo Alto, CA
"The Gita workshop is the 'how-to manual' for the soul's liberation. The excellent teachers translate this dense and profound text into content that can be taken home and lived."—A.S., Fresno, CA
For more information, please send us a Question or Comment:

Receive monthly news and inspiration.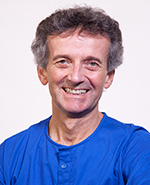 Co-Director of the Ananda Meditation® Teacher Training, Director of Ananda Yoga®, Level 2 Ananda Yoga teacher, E-RYT 500, Raja Yoga Teacher, Spiritual Travel Host, Writer and Lecturer, Ananda Minister
What is a nayaswami?
Combining a fun-loving spirit, keen insight into the spiritual life, and genuine warmth, Nayaswami Gyandev makes the inner quest seem both natural and doable. Since 1983 he has taught Ananda Yoga to thousands of students and trained hundreds of teachers around the world, often forging deep and lasting bonds of friendship and inspiration.
See all programs, articles, and full bio of Nayaswami Gyandev.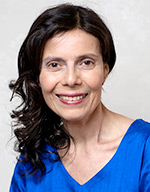 No dates scheduled for The Essence of the Bhagavad Gita According to Yogananda at this time.
Prices are all-inclusive and cover accommodations, meals, classes or activities, and course materials.
The Essence of the Bhagavad Gita According to Yogananda starts the afternoon of the first date listed and ends with lunch on the last date listed. Check-in is anytime between 1:30 p.m. and 4:30 p.m. at our Front Desk. Your room will be available by 3:00 p.m. Dinner is at 6:30. The first gathering of your group is after dinner.
Please see:
You can add extra personal retreat days before and/or after your program. Check availability and costs for the days and accommodations that you require.
The Essence of the Bhagavad Gita According to Yogananda starts the afternoon of the first date listed. It's ideal to arrive before 4 pm, if you are able to. That way, you can join in the afternoon session of yoga and meditation, which begins at 4:45 pm. Dinner is at 6:30. The first real gathering of your group is at 7:30 pm. If you need to arrive here after 5 pm, that's fine, but it helps us if you let us know at 800-346-5350. We can also put aside a dinner for you if you need to arrive after 7 pm. The program ends with lunch on the last date. Please see our Daily Schedule.
See Transportation and Directions whether you are coming by plane, car, bus or train. Our Frequent Questions page answers many of the questions you might have about How to Go on Retreat.