Dates
Tent
RV
Standard
Shared
Standard
Private
Deluxe
Shared
Deluxe
Private
$1404
$1800
$2592
$2352
$3444
Teachers
More Information
Learn how to use the tools of yoga to improve the physical, mental, and spiritual well-being of your students. There will be special emphasis on the most common problems of the lower back, as well as other back and joint issues most often encountered by yoga teachers. You'll also learn when to refer students to a health care provider.
Specifically, you will learn:
How to reduce the risk of re-injury and increase strength safely
To increase range of motion and flexibility
To improve chronic postural problems
To identify and respond appropriately to structural, muscular, joint, nerve or disease processes
Post-op basics
Basic yoga therapy for scoliosis, replaced joints, and other issues
To read the body for tension, laxity, and minute misalignments
Proven techniques for a variety of musculo-skeletal issues
Lower back problems from general "stiffness" to chronic and acute conditions
What to do about shoulders, from frozen to dislocated
To understand and correct issues in the knees such as instability, ACL injury, extensor mechanism malfunction
Hip strength, ROM, flexibility, and optimal function
And more…
For more information, see Course Syllabus.
Nursing CEU Eligible: 48 hours

Prerequisite: Principles of Yoga Therapy (which has additional prerequisites)
This course emphasizes learning practical skills. How to work in both group situations and with private clients will be covered. Much time will be devoted to teaching practice, sometimes with actual clients.
For those who have previously taken both of the Yoga Therapy courses offered at The Expanding Light by Nicole DeAvilla: those courses will be considered the equivalent of this new course. However, there will be a Home Practice Assignment that you will need to complete to get Yoga Therapy credit for Yoga Therapy Training: Musculoskeletal 1.
For those who have taken only ONE of Nicole's Yoga Therapy courses: it is necessary to take this new 9-day course in order to fulfill this requirement for Yoga Therapist Training—Level 1.
Instructor Nicole DeAvilla has taught yoga teachers for 18 years, and has taught regular Ananda Yoga classes for 27 years. She has a background in sports medicine and chiropractic physiotherapy. Currently she teaches private classes as well as a Master Yoga Class for Yoga Teachers. Nicole is a member of the International Association of Yoga Therapists (IAYT) and is a contributor to their journal and several other publications. She has taught Master Classes for the International Yoga Therapy Conferences, and she currently serves on the IAYT Accreditation Committee.
Ananda Yoga Therapy Training
For more information, please send us a Question or Comment:

Receive monthly news and inspiration.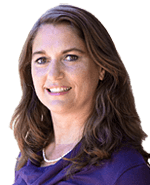 Always practical, Nicole DeAvilla looks to science and research, and asks the question, "So what does it mean to us, in our everyday lives?" Her knack for taking the complex and making it simple is evident in her writing, teaching, and public speaking.

or e-mail or call us at 1-800-346-5350
Costs (TXM)
Costs are on a per person basis.
Tent
RV
Standard
Shared
Standard
Private
Deluxe
Shared
Deluxe
Private
$1404
$1800
$2592
$2352
$3444
Prices are all-inclusive and cover accommodations, meals, classes or activities, and course materials.
Yoga Therapy Training: Musculoskeletal 1 starts the afternoon of the first date listed and ends with lunch on the last date. Please see:
Yoga Alliance RYTs and E-RYTs receive a 10% discount on the total cost for Yoga Therapy Training: Musculoskeletal 1 . To receive the discount, please tell us when you register: your name as it appears in the Yoga Alliance registry, and your city/state/country.
You can add extra personal retreat days before and/or after your program. Check availability and costs for the days and accommodations that you require.
Yoga Therapy Training: Musculoskeletal 1 starts the afternoon of the first date listed. It's ideal to arrive before 4 pm, if you are able to. That way, you can join in the afternoon session of yoga and meditation, which begins at 4:45 pm. Dinner is at 6:30. The first real gathering of your group is at 7:30 pm. If you need to arrive here after 5 pm, that's fine, but it helps us if you let us know at 800-346-5350. We can also put aside a dinner for you if you need to arrive after 7 pm. The program ends with lunch on the last date. Please see our Daily Schedule.
See Transportation and Directions whether you are coming by plane, car, bus or train. Our Frequent Questions page answers many of the questions you might have about How to Go on Retreat.
The yoga therapy components of these courses are based on our accreditation by IAYT, not derived from our status as an RYS with Yoga Alliance Registry.
RELATED PROGRAMS