This program can not be reserved online. To reserve, please e-mail or call us at 1-800-346-5350.


Prerequsite:
Ananda Meditation® Teacher Training
Level 2 Ananda Meditation® Teacher Training consists of four course modules, which can be taken in any order. At this time, the courses are offered only online.
Meditation teachers will gain skills to use personally as well as to teach their students:
Meditative tools for increasing effectiveness in everyday life.
Practical application of affirmation, visualization, pranayama.
Stress management: tools & techniques that go beyond meditation
More stress management: how to use some surprising research results to give your students new perspectives and new hope.
Navigating the three levels of consciousness for successful lving
Ways to deepen your meditation practice, including daily guided sadhanas.
Answers to challenging questions that your students ask.
One day of silence & seclusion to go deeper into your own personal transformation.
Tips on how to introspect and find your own answers.
Student teaching sessions.
Meditation Teacher Training Level 2 is a full second level of certification, and it consists of this course and Ananda Spiritual Counseling® Training.
Learn more about Meditation Teacher Training Level 2...
For more information, see Course Syllabus.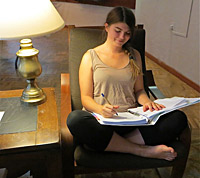 "Whatever I do in life, I give it my full attention"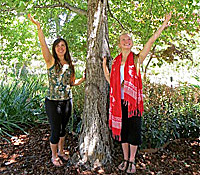 "I will view the world around me from the heights of divine aspiration"
Testimonials for Meditation Solutions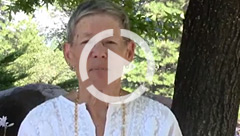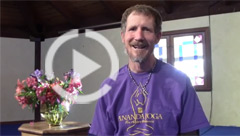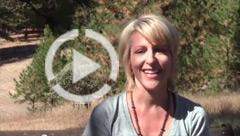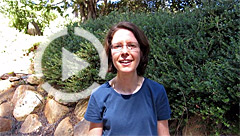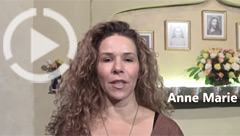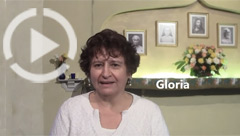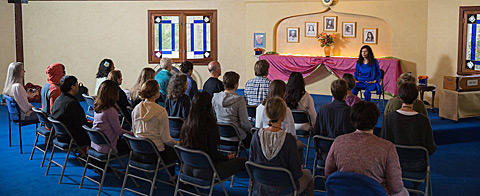 A must for all meditators who are seeking to deepen their practice and seeking solutions to life battles large and small. This is a win-win training.
— K.C., California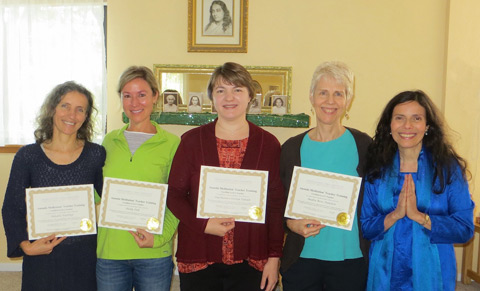 "I had expected a down-to-earth, friendly, and meaningful experience that truly reflects the teachings of Paramhansa Yogananda, and that's what I got. It was lovely and inspirational from beginning to end. I truly felt a part of a spiritual community. I appreciated the dedication, knowledge, and experience of the teachers. All were warm and accessible." – S.D., Scituate, MA
"Perfect place to deepen your meditation practice, further your spiritual path/growth, and develop confidence in teaching meditation, if it's your calling. The teachers were wonderful, loving mentors! Your classes, both well arranged and experiential, always modeled best practice for our teaching in a loving and supportive environment."" – C.P., Mammoth Lakes, CA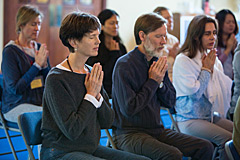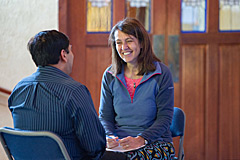 "This course really helped me to understand how meditation and related techniques can help in solving everyday problems that we all face." — C.A., CA

"Meditation Solutions is an essential addition to MTT 1. It has advanced my spiritual growth and given me the confidence to teach and interact with many different situations."— V.S. CA
"This training brings a deeper understanding of the techniques used in Meditation TeacherTraining level 1, and then expands it to a place where it can be applied as a solution for everything."— M. T.,Sacramento, CA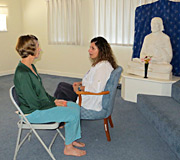 "Meditation Solutions Training is the solution. I felt I was able to deepen my personal practice and received tools to help others. The teachers were thorough, knowledgeable, deep, experienced, great speakers with good stories, interesting, effective, clear and connected with the group". — J. B., Los Angeles, CA.
"Meditation Solutions Training was a perfect balance of instructions, inspiration and experience. There was enough time to integrate the teachings into actual experiences." — B. A., LakeWildwood, CA
This course gives real solutions to the issues that cause us to suffer in life, by going beyond the mind and initiating healing in the energy field. — S.W., California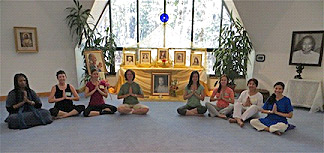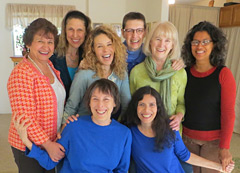 The program was outstanding. I enjoyed every minute of it. It was dynamic, easy to understand and delivered in a very professional manner. This program gives you guidance and tools on how to help your students to enhance any aspect of their lives by lifting their consciousness. — G.R., Florida
This program will help you to go deeper in your own meditation practice as well as helping you become a more effective teacher. There were an abundance of ideas of how to make your classes more interesting and effective, as well as guided practices in meditation, affirmations, visualizations, pranayama, and much more. The program also covered how to handle specific challenges that people have with their meditation practice, which of course helped us too! It was a very open environment where we all felt very comfortable asking questions. — P. R., California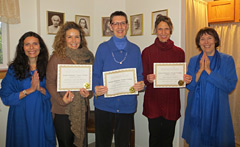 This training definitely re-inspired me to continue to teach meditation and expanded my skills set. It gave me many ideas on how I can structure my classes, what topics I can create, the different audiences that I can teach, and how to add my own existing skills and experiences, to my classes.
— R. T., SanFrancisco, CA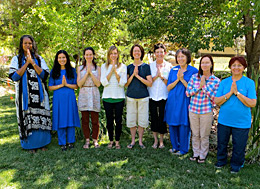 For more information, please send us a Question or Comment:

Receive monthly news and inspiration.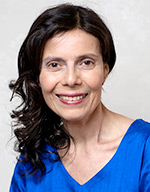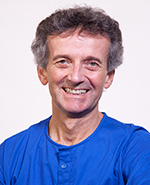 Co-Director of the Ananda Meditation® Teacher Training, Director of Ananda Yoga®, Level 2 Ananda Yoga teacher, E-RYT 500, Raja Yoga Teacher, Spiritual Travel Host, Writer and Lecturer, Ananda Minister
What is a nayaswami?
Combining a fun-loving spirit, keen insight into the spiritual life, and genuine warmth, Nayaswami Gyandev makes the inner quest seem both natural and doable. Since 1983 he has taught Ananda Yoga to thousands of students and trained hundreds of teachers around the world, often forging deep and lasting bonds of friendship and inspiration.
See all programs, articles, and full bio of Nayaswami Gyandev.
No dates scheduled for Ananda Meditation® Solutions at this time.
Prices are all-inclusive and cover accommodations, meals, classes or activities, and course materials.
Ananda Meditation® Solutions starts the afternoon of the first date listed and ends with lunch on the last date listed. Check-in is anytime between 1:30 p.m. and 4:30 p.m. at our Front Desk. Your room will be available by 3:00 p.m. Dinner is at 6:30. The first gathering of your group is after dinner.
Please see:
You can add extra personal retreat days before and/or after your program. Check availability and costs for the days and accommodations that you require.
Ananda Meditation® Solutions starts the afternoon of the first date listed. It's ideal to arrive before 4 pm, if you are able to. That way, you can join in the afternoon session of yoga and meditation, which begins at 4:45 pm. Dinner is at 6:30. The first real gathering of your group is at 7:30 pm. If you need to arrive here after 5 pm, that's fine, but it helps us if you let us know at 800-346-5350. We can also put aside a dinner for you if you need to arrive after 7 pm. The program ends with lunch on the last date. Please see our Daily Schedule.
See Transportation and Directions whether you are coming by plane, car, bus or train. Our Frequent Questions page answers many of the questions you might have about How to Go on Retreat.