Note: This course is a required part of two larger certification programs: Level 2 Ananda Meditation Teacher Training and Ananda Yoga Therapy Training. It does not offer certification as a spiritual counselor.

Spiritual counseling is an art, and yet there are tools that can be learned and techniques you can practice.
During this course, you will learn how to:
Cultivate and recognize true intuition
Listen to, and assess, your intuitive feelings
Listen to someone's higher self from your own
Avoid the temptation to try and "fix" people
Look for solutions, instead of being overwhelmed by the problem
Recognize subconscious, conscious, and superconscious thinking in yourself and others
Learn how to ask the questions that will open doorways for the
other person
Find solutions for your own challenges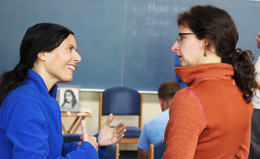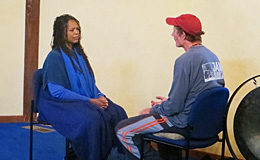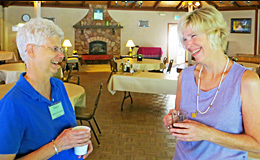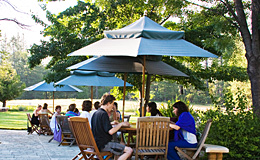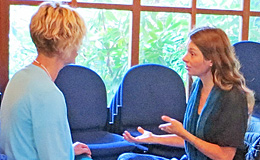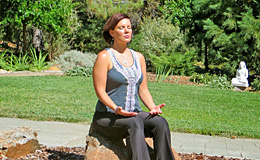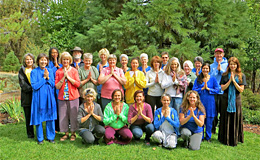 This one-week program includes specialized exercises, introspection, practice counseling, and instructor feedback. Deepen your knowledge and understanding of how to counsel others effectively and bring out their divine nature.
This is a beautiful and inspiring time of sharing honestly our experiences and challenges in trying to help others.
Many people who've taken the course said they felt themselves to be healed by the compassionate and expansive view shared by the teachers, Diksha McCord, Mangala Loper-Powers, and Anandi Cornell.
This course is open to all and is also part of Ananda's Yoga Therapy Training. In this Course Syllabus, certain parts apply only to those seeking certification as an Ananda Yoga Therapist.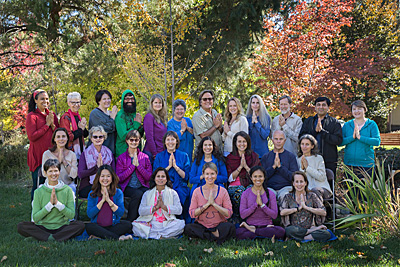 Testimonials for Spiritual Counselor Training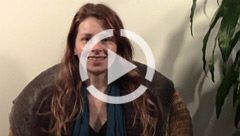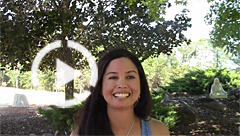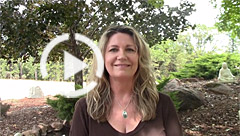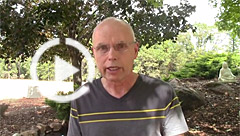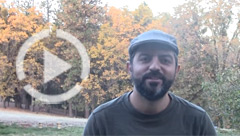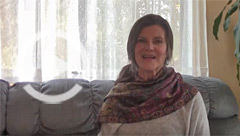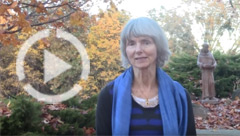 "This outstanding course helped me develop my skills in listening and asking questions, deepened my understanding of the level of consciousness at which problems are most effectively solved, and helped me be more confident about my intuition. The teaching was superb!"– A.D., Sierra Madre, CA
"Of the many classes and training in yoga and meditation, this class was without a doubt one of the best. I was moved to tears and also joyful. The deep dedication of our instructors to the principles we practiced was obvious. It gave us many techniques of helping others as well as tools for better communication in our work and home lives. Thank you Anandi, Diksha, and Mangala."– S.B., Gaston, OR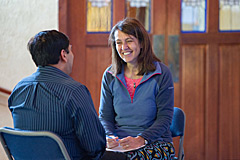 "Spiritual counselor training is appropriate for anyone interested in the art of listening and being supportive to others. All lectures were prepared, dynamic, relaxed, and created a beautiful learning environment." – S.D., Scituate, MA
"The spiritual counseling training is an excellent program that will enhance my interactions with student and clients as well as other people in my life. The tools provided in this training have helped me tap into my higher self and showed me how to help others to do the same." – D. P., Torrence, CA
"The information in the program takes you out of your personal perception and gives you the tools to use your heart, mind, and spirit to connect to the other persons reality." – M.A., Portland, OR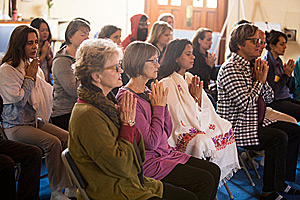 "This program far surpassed my expectations. I had no idea how much it would strengthen my belief, based on the experience of being in the class, that I could access superconscious awareness, that I could cultivate this ability in a variety of ways and that I could offer it with Love in service to others for their upliftment. Amazing!
Being in this training felt like going on pilgrimage to the land of Intuition and Higher Awareness. Few, if any, of us knew for sure that we could make it, and all discovered an inner landscape of intuitive ability that we hadn't know was there. I am humbled and filled with gratitude for all that this experience has taught me, for the great souls that I've met and for knowing how to be of greater spiritual serve to others." – K.B., Menlo Park, CA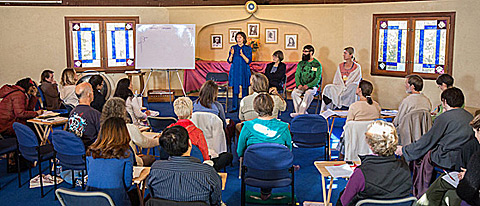 "I've had so many wonderful trainings at Ananda, but I have to say that I enjoyed this one the most! I could feel the immediate usefulness of everything that was taught. The principles, the activities, the stories and examples were all useful, fun and interesting, keeping the program full of vitality from the start to finish and affirming our ability to make a difference in the lives of others." – D.O., Eugene, OR
"I feel like I have learned some foreign language in five days or finally understand math (as if that would ever happen). It will take time and hopefully will continue to incorporate the power of these teaching. I feel so honored and blessed to be trusted with this new insight. These teachings are really the "Keys to the Kingdom". The feelings of being humbled, graced, and trusted with these teachings is huge.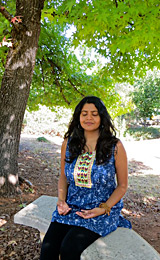 Thank you for being an example of living life from this perspective and sharing these gifts with us all." – E.J. Redondo Beach, CA
"Ananda Spiritual Counseling gives us the tools to connect with people on a deeper level and from a place of higher consciousness. We learned to become a healing presence in the world." — L.H. CA

"As a psychology major and personal growth enthusiast, I had done a lot of counseling-type trainings in the past. This course was unique in that it taught us how to counsel from a space of uplifted consciousness, creating an environment where divine light could flush out the darkness and confusions of the past, reprogramming the brain for clarity and joy." — S.W. CA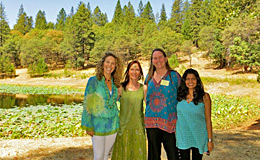 "This course is applicable in all aspects of life. The skills I learned over these few days will be used in my daily life and all of my relationships. There were many gems of wisdom that i will use to step into my Higher Self. Thank you to all the teachers of the course. They gave so much of themselves, and I truly felt their care." —Annika
"This is an amazing program. It will add great depth to your counseling practice. Equally important is what it will do for the attendee as a person. The program gave numerous techniques and tools to shift stuck energy and raise consciousness." —Kathleen R.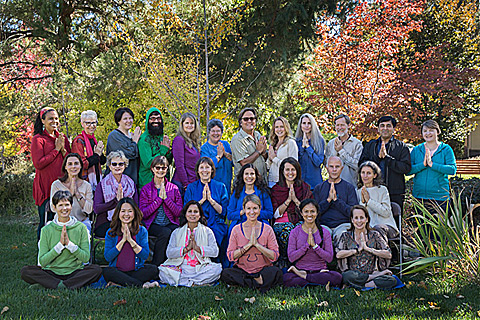 "If you are looking for a way to be more fully present with those who come to you for guidance, this is a great course." — C.W.
"Even though I have been trained in several other counseling modalities, spiritual counseling unites the mind and the heart, opening a counselor or teacher to bring through the answers specific to the individual they are assisting for their highest good and well-being." — Christi
"Even before our retreat ended, I was able to help a friend. He felt like he finally had good insight on his issues and what action to take because I listened and let him figure out his own solution, instead telling him what to do."
— student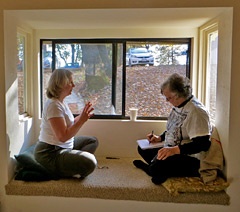 "This training not only prepares me to be a good spiritual counselor, it also helps me to be a better person, co-worker, and friend." — Ean M.
This class is informative and practical. Diksha is a spiritual counselor who "walks her talk." Her deep personal spiritual attunement and knowledge of Yogananda's teachings are an inspiration. The information is communicated not only through lecture but stories and exercises that challenge you to step up and into the role of spiritual counselor. This class would benefit the professional as well as the gentle friend who seeks in earnest to serve in this way.
— D.S., Nevada City, CA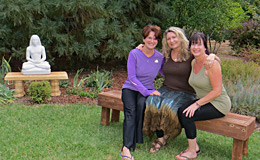 The spiritual counseling training is universal and will be beneficial in all aspects of my life, professionally and personally.
— Pam, Roseville, CA
The training was focused, dynamic, and filled with compassion, love, and joy. I highly recommend it to all those who find themselves in the role of encouraging others to rise to their highest potential. —W.C., Nevada City, CA
"The depth of the course was enriching and expansive. I recommend the Spiritual Counseling Training to every minister, practitioner, and coach who serves others and wants to be sure they are coming from the highest place within themselves."
— P.W., California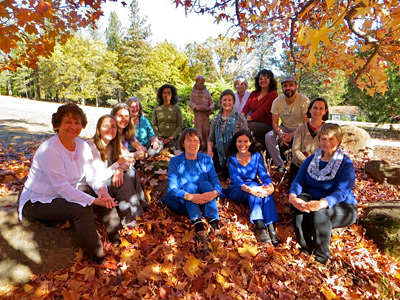 "The Spiritual Counseling Training program will certainly be of value to those in the role of counselor or life coach, but the concepts, skills, and knowledge presented also offer the art of developing relationships with family, friends, spouses, co-workers, even new acquaintances.
The program has been well planned. The teachers are obviously very experienced and use real stories to exemplify the art of being a spiritual counselor, a good listener, and a divine friend to all. I highly recommend this program, for your own upliftment as well!" — S. C., Texas
For more information, please send us a Question or Comment:

Receive monthly news and inspiration.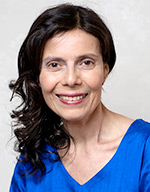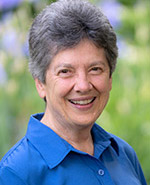 Director, Ananda Yoga®Therapy Training. Certified Yoga Therapist, Clinical Ayurvedic Specialist, Level 2 Ananda Yoga®Teacher, E-RYT-500
Director, Ananda Yoga Therapist Training
Nayaswami Mangala has an impressive background in yoga teacher training, Ayurvedic training and practice, and in-depth medical training and practice.
See all programs, articles, and full bio of Nayaswami Mangala.
No dates scheduled for Ananda Spiritual Counseling® Training - In Person at this time.
Prices are all-inclusive and cover accommodations, meals, classes or activities, and course materials.
Ananda Spiritual Counseling® Training - In Person starts the afternoon of the first date listed and ends with lunch on the last date listed. Check-in is anytime between 1:30 p.m. and 4:30 p.m. at our Front Desk. Your room will be available by 3:00 p.m. Dinner is at 6:30. The first gathering of your group is after dinner.
Please see:
You can add extra personal retreat days before and/or after your program. Check availability and costs for the days and accommodations that you require.
Ananda Spiritual Counseling® Training - In Person starts the afternoon of the first date listed. It's ideal to arrive before 4 pm, if you are able to. That way, you can join in the afternoon session of yoga and meditation, which begins at 4:45 pm. Dinner is at 6:30. The first real gathering of your group is at 7:30 pm. If you need to arrive here after 5 pm, that's fine, but it helps us if you let us know at 800-346-5350. We can also put aside a dinner for you if you need to arrive after 7 pm. The program ends with lunch on the last date. Please see our Daily Schedule.
See Transportation and Directions whether you are coming by plane, car, bus or train. Our Frequent Questions page answers many of the questions you might have about How to Go on Retreat.