Dates
Tent
RV
Standard
Shared
Standard
Private
Deluxe
Shared
Deluxe
Private
$630
$795
$1125
$1025
$1480
Yoga Alliance RYT's and E-RYT's: This course will offer continuing education credit. Details coming soon.
Prerequisite: Enrollment in the Ananda Yoga Therapist Training
This should be one of the last courses that the Ananda Yoga Therapist Trainee takes in the curriculum as it draws on skills from all the previous modules.
This course is the Teacher Training version of Ananda Holistic Health Retreat, which is open to all. Those taking this course as Teacher Trainees must arrive by 1:30 pm on the first day, and plan to stay til 4:30 pm on the last day.
In many ways, the Ananda Holistic Health program most captures the whole of Ananda Yoga Therapy—incorporating the most important healing modalities of Ananda Yoga Therapy in a Holistic Health framework.
The course includes:
Daily guided practices of Energization Exercises, yoga postures, and meditation
Daily vigorous affirmation walks
Guided yoga techniques for greater energy
Therapeutic and restorative yoga
Instruction in a meditation technique
A comprehensive reference manual for holistic radiant health
3 delicious and healthy vegetarian meals daily
Menus and recipes for healthy meals
Individual coaching/counseling to help you create a plan for healthy changes in your lifestyle
Yoga Therapy Trainees participate as teaching/coaching assistants in this guest program that has been offered at The Expanding Light since 2009. Therapist trainees receive mentoring by faculty in how to coach clients to help them make lifestyle changes.
Trainees also attend classes on meditation, affirmation/visualization, brain plasticity, positive attitudes, diet, purification and toxin free living with clients, followed by separate meetings with faculty to learn how to set up these classes as part of their own therapeutic yoga offerings. Working with the same clients going through a transformational experience during a 5-day residential training offers many unique learning opportunities.
Learning Objectives:
At the completion of the course, students will:
Demonstrate practical client assessment skills (including structural and functional assessment, basic Ayurvedic constitution assessment)
Demonstrate ability to take a client history, create, document, and evaluate individualized therapeutic plans
Learn how to design individualized yoga therapy regimes
Demonstrate understanding of the importance of the power of the mind and the use of affirmations, visualizations, and mantra.
Understand how to establish therapeutic relationships with clients, how to set clear boundaries; what are professional and ethical boundaries; listening and communication skills.
Course Completion Requirements
Attendance at all lectures, participation in all discussions, case studies and practicums. Completion of required reading assignments, including the whole Ananda Holistic Health Manual. Understanding of material covered as demonstrated by satisfactory performance on in-class quizzes and reviewed practicum assignments.
For more information, see Course Syllabus.


Ananda Yoga Therapy Training
For more information, please send us a Question or Comment:

Receive monthly news and inspiration.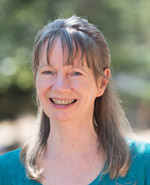 Certified Yoga Therapist, Level 2 Ananda Yoga Teacher, E-RYT-500, Ananda Minister, Counselor
Maitri's name means "Friend" in Sanskrit and well describes her extraordinarily kind and supportive nature. She directs our Ananda Yoga Teacher Training Assistantship program, where she helps YTT grads take their teaching to the next level. She also helped pioneer our Ananda Yoga Therapy Training, and brings great wisdom and experience to her many Yoga Therapy programs. Maitri is a certified Ananda Meditation and Yoga Teacher, as well as a registered nurse.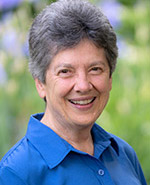 Certified Yoga Therapist, Clinical Ayurvedic Specialist, Level 2 Ananda Yoga Teacher, E-RYT-500
Nayaswami Mangala has an impressive background in yoga teacher training, Ayurvedic training and practice, and in-depth medical training and practice.

or e-mail or call us at 1-800-346-5350
Costs (TXRH)
Costs are on a per person basis.
Tent
RV
Standard
Shared
Standard
Private
Deluxe
Shared
Deluxe
Private
$630
$795
$1125
$1025
$1480
Prices are all-inclusive and cover accommodations, meals, classes or activities, and course materials.
Ananda Holistic Health Teacher Training starts the afternoon of the first date listed and ends with lunch on the last date. Please see:
Yoga Alliance RYTs and E-RYTs receive a 10% discount on the total cost for Ananda Holistic Health Teacher Training. To receive the discount, please tell us when you register: your name as it appears in the Yoga Alliance registry, and your city/state/country.
You can add extra personal retreat days before and/or after your program. Check availability and costs for the days and accommodations that you require.
Ananda Holistic Health Teacher Training starts the afternoon of the first date listed. It's ideal to arrive before 4 pm, if you are able to. That way, you can join in the afternoon session of yoga and meditation, which begins at 4:45 pm. Dinner is at 6:30. The first real gathering of your group is at 7:30 pm. If you need to arrive here after 5 pm, that's fine, but it helps us if you let us know at 800-346-5350. We can also put aside a dinner for you if you need to arrive after 7 pm. The program ends with lunch on the last date. Please see our Daily Schedule.
See Transportation and Directions whether you are coming by plane, car, bus or train. Our Frequent Questions page answers many of the questions you might have about How to Go on Retreat.
The yoga therapy components of these courses are based on our accreditation by IAYT, not derived from our status as an RYS with Yoga Alliance Registry.
RELATED PROGRAMS