Ananda Yoga® Teacher Training

A Spiritual Approach to Yoga
Go beyond physical exercise into the deeper realms of Yoga. It's a life-changing experience—for both you and your students—as you experience Ananda's unique, integrated approach to working directly with the body's subtle energies for spiritual growth and wellness on all levels.

Jul 9 – Aug 6, 2017
Oct 22 – Nov 19, 2017
Mar 25 – Apr 22, 2018
Jul 8 – Aug 5, 2018
Oct 21 – Nov 18, 2018
You can split the 28-day course into two 2-week segments.
Learn about yoga's spiritual dimension, as well as its physical dimension, with this life-changing immersion in the science of yoga. more...

Level 2 explores the deeper aspects of Ananda Yoga®, with a focus on meditation, yoga philosophy, pranayama, asana, refinement of teaching skills, and personal spiritual growth. more...
Many teachers of other styles want to transfer into Ananda's Level 2 certification track— once they experience the power of Ananda Yoga. If you are a Yoga Alliance RYT (Registered Yoga Teacher), you may do that. more...
We offer Yoga Therapist Certification Training, which is open to all Yoga Alliance RYT's and all graduates of Ananda Yoga Teacher Training. This program is a combination of on-site training, distance learning, and at-home practicum. more...
Attract new students and work more effectively with existing students by learning how to help them experience true relaxation. more...
A comprehensive program that will leave you feeling confident and well prepared with knowledge and the ability to safely and lovingly work with prenatal yoga students. more...

Ananda Yoga®
Teacher Training

---

Ananda YTT

The Ananda School of Yoga & Meditation is recognized by Yoga Alliance as a RYS.

Ananda Yoga®
Therapy Training

---

Ananda YTxT (830 hours)

Level 2 Ananda Yoga Teacher

Eligible for RYT 500

* Starred courses may be taken before you officially enroll in the Ananda Yoga Therapy Training program if you meet their separate prerequisites.

Prerequisite for Ananda Yoga Therapy Training (YTxT): one year of experience teaching Ananda Yoga after graduating from Level 1 AYTT. We also recommend that you complete as much of Level 2 YTT as possible before beginning Ananda YTxT.

YTT Level 2 courses may be taken concurrently with YTxT Part 1 and Part 2 courses.

Ananda Yoga Therapist

Eligible for IAYT Yoga Therapist
The yoga therapy components of these courses are based on our accreditation by IAYT, not dwerived from our status as an RYS with Yoga Alliance Registry.
Yoga Teacher Support Center
This is the largest service of its kind to help yoga teachers reach their students on all levels — and it's free. more...
Articles
Q&A
Ananda Yoga Therapy Training is Accredited. More...

Become a Certified Yoga Teacher

200-hour certification in one month
Yes, you can split the course into 2 two-week segments
Next Training:
Jul 9 – Aug 6, 2017
Oct 22 – Nov 19, 2017
Mar 25 – Apr 22, 2018
Jul 8 – Aug 5, 2018
Oct 21 – Nov 18, 2018

Nursing CEU Eligible: 86 hours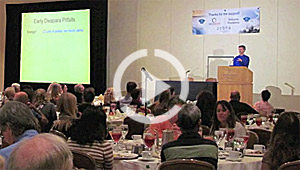 "This was the best month of my life – truly a life-transforming experience…"
– C. S., Fresno, California
How to Choose a
Yoga Teacher Training Program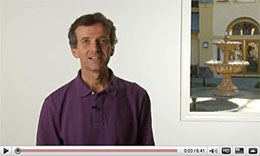 "My 4 weeks of Ananda Yoga Teacher Training was one of the most fulfilling and spiritually transforming periods in my life. All of the instructors, along with the entire Ananda community, were very supportive and nurturing."
– R. F., Lake Bluff, Illinois