Ananda Yoga® Teacher Training
You get more at The Expanding Light!
Included in the costs
3 abundant buffet vegetarian meals daily (contact us about special diets)
Accommodations for 4 weeks
4 weeks of intensive Yoga Teacher Training
A comprehensive teaching and practice manual
Membership in the Ananda Yoga Teacher Association, which offers discounts, referrals, and a teacher's Question and Answer forum
NO APPLICATION FEE!
Housing Options
Costs are on a per person basis.
Full Course
Please call to get prices
Split Course
Tent
RV
Standard
Shared
Standard
Private
Deluxe
Shared
Deluxe
Private
First 2 wks:

Please call to get prices

Last 2 wks:

Please call to get prices
The cost for a 2-week session is half of the 28 day rate, with an $85 split charge added to the first 2 weeks. Since the training builds on itself, the weeks must be taken in order.
The deposit for Yoga Teacher Training is $300/person.
Bridge to Ananda Yoga
NO APPLICATION FEE!
Costs are on a per person basis.
Full Course
Please call to get prices
Testimonial
"Within one short month I have decided to re-focus my priorities – and not just in terms of my career. These life changes have been inspired by the incredibly comprehensive training I have received here. All the teachers are fine and gifted people, who live their lives with great integrity and with a spirit of dynamism and generosity I've rarely witnessed within a training environment."

– A. F., Stratford, Ontario
Previous: Graduates' Testimonials
Next: Application
Become a Certified Yoga Teacher

200-hour certification in one month
Yes, you can split the course into 2 two-week segments
Next Training:
There are no dates currently scheduled.

Nursing CEU Eligible: 86 hours

"This was the best month of my life – truly a life-transforming experience…"
– C. S., Fresno, California
How to Choose a
Yoga Teacher Training Program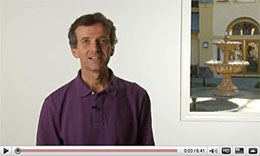 "My 4 weeks of Ananda Yoga Teacher Training was one of the most fulfilling and spiritually transforming periods in my life. All of the instructors, along with the entire Ananda community, were very supportive and nurturing."
– R. F., Lake Bluff, Illinois

Receive monthly news and inspiration.