Dates
Tent
RV
Standard
Shared
Standard
Private
Deluxe
Shared
Deluxe
Private
$738
$933
$1253
$1158
$1588
Prerequisites:
This course focuses on integrating subject matter learned and putting it into practical use for student/clients with primarily musculoskeletal issues. It builds upon the knowledge gained in Musculoskeletal I and their assigned practicum experiences. Anatomy and physiology are reviewed in the context of working with clients and communicating with health care providers.
Students will have opportunities to practice intake, evaluating, critical thinking skills, communication, and to lead and teach appropriate yoga therapy techniques including both subtle and gross interventions, conduct sessions, provide daily living advice, and give homework/home routines as appropriate to clients needs, constitution, and circumstances, and follow-up.
Teaching Format
Prior to the residential section of this course, students will be required to view online yoga training videos, which include Power Point and lecture, case studies, therapeutic intervention instruction, professional development, and assignment information. Students will be required to do a number of tasks such as note taking during online case studies, take quizzes, write reflection essays, and do research on an assigned topic, which will culminate in a live talk/presentation during the residential aspect of their program.
During the residential portion of the course there will be follow-up on the assignments from the online training, as well as their practicum, which was assigned in Musculoskeletal I. All students are required to participate in the discussions. They will be trained in more acute care and hands-on training.
Private session and group session training will include lots of time for students to practice teaching with peer and faculty observation and feedback. There will be a clinic/practicum, where they will teach both group and private sessions under supervision of faculty, with a focus on integrating and practicing learned concepts, techniques, and skills.
For further information, please see the Course Syllabus.

Ananda Yoga Therapy Training
For more information, please send us a Question or Comment:

Receive monthly news and inspiration.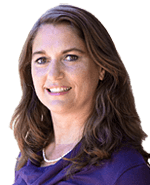 Always practical, Nicole DeAvilla looks to science and research, and asks the question, "So what does it mean to us, in our everyday lives?" Her knack for taking the complex and making it simple is evident in her writing, teaching, and public speaking.

or e-mail or call us at 1-800-346-5350
Costs (TXM2)
Costs are on a per person basis.
Tent
RV
Standard
Shared
Standard
Private
Deluxe
Shared
Deluxe
Private
$738
$933
$1253
$1158
$1588
Prices are all-inclusive and cover accommodations, meals, classes or activities, and course materials.
Ananda Yoga® Therapy Training: Musculoskeletal–2 starts the afternoon of the first date listed and ends with lunch on the last date. Please see:
Yoga Alliance RYTs and E-RYTs receive a 10% discount on the total cost for Ananda Yoga® Therapy Training: Musculoskeletal–2. To receive the discount, please tell us when you register: your name as it appears in the Yoga Alliance registry, and your city/state/country.
You can add extra personal retreat days before and/or after your program. Check availability and costs for the days and accommodations that you require.
Ananda Yoga® Therapy Training: Musculoskeletal–2 starts the afternoon of the first date listed. It's ideal to arrive before 4 pm, if you are able to. That way, you can join in the afternoon session of yoga and meditation, which begins at 4:45 pm. Dinner is at 6:30. The first real gathering of your group is at 7:30 pm. If you need to arrive here after 5 pm, that's fine, but it helps us if you let us know at 800-346-5350. We can also put aside a dinner for you if you need to arrive after 7 pm. The program ends with lunch on the last date. Please see our Daily Schedule.
See Transportation and Directions whether you are coming by plane, car, bus or train. Our Frequent Questions page answers many of the questions you might have about How to Go on Retreat.
The yoga therapy components of these courses are based on our accreditation by IAYT, not derived from our status as an RYS with Yoga Alliance Registry.
RELATED PROGRAMS