What is the most helpful advice
an Ananda Yoga Teacher
has offered you?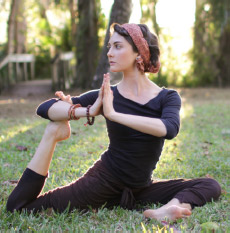 The most fundamental piece of advice I received from an Ananda Yoga
teacher is this: The energy that moves through our bodies, our prana, directly affects our consciousness and how we choose to use this energy can change who we are.
"Practicing the yoga asanas, which were created for the purpose of directing energy through specific channels of our body, becomes much more than a way to relax or exercise the body. Practicing the asanas is a way for everyone to tap into the power of using their prana (energy) in a positive way.
"The practice of yoga is beautiful simply for the fact that we do not need to spend years studying yogic tradition or be able to sit in lotus position for 3 hours to benefit from its practice. All that is needed for someone to make a positive change in their life is an open heart and 5 minutes on their yoga mat. Yoga is a moving meditation available to all people to experience."
A part time Yoga Teacher in Auburn, CA, Rachael is also a student majoring in Environmental Studies. She has been practicing yoga for 5 years.
During my YTT at Ananda, I was taught many wonderful life lessons and was

given the tools to make small, but powerful changes both with myself and the world at large. I had many great teachers, all of whom deserve very high recognition for blessing my YTT group with their knowledge. I learned so many indelible lessons, but I will never forget the words of my dear teacher, Diksha McCord. 'Go out into the world and do good things...one person at a time!'

"Interestingly enough, it is seldom that the sender remembers what he/she said, but when a message strikes a chord, it is the recipient that hears the voice re-playing over and over. Why? It lingers because the message resonated; it was poignant, powerful, and usually "hits" home.

"When I ended my training, I was so inspired by the many shifts – some subtle; others very noticeable within myself from my experience at Ananda. I promised to carry through on the message that I had received. Since my YTT I have touched and affected countless lives as not only a yoga teacher, but with the examples I have chosen to be to the many others out here in this beautiful, but chaotic world. Now, I am conducting my own YTT, and amazingly watching my students going through many, many shifts – mental, emotional, spiritual, and physical. Thank you, Ananda. Thank you to my many teachers and friends! Thank-you Diksha McCord!"

Co-Owner of Triad Yoga and Pilates in Orange County, CA, Newton has been practicing yoga and meditation for the past 17 years.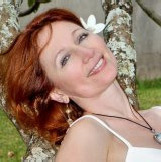 I've been practicing yoga for over a decade now and all these years the main focus
was just on the physical body. My first experience with Ananda's teachings happened at Ananda Italy in 2009. Over the years I've learned many great lessons from many wonderful Ananda teachers but the most important one is that we are not just the physical bodies.
"Body, mind and soul need to work together for our highest well- being. Ananda Yoga taught me to concentrate on Life Energy and will power as per Paramhansa Yogananda's teachings. This has brought me to a different level in my practice. I hope to bring this aspect of Ananda Yoga to my own students to enrich their practice, health and experiences."

Elena has been practicing yoga and meditation for 10 years. As a CPA she currently does consulting while living part time in San Francisco and part time in Maui, Hawaii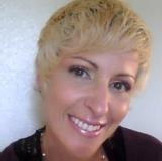 Know why you're doing what you're doing." This advice was given
to me during my Yoga Teacher Training at The Expanding Light with Ananda Yoga director, Gyandev McCord.
"This advice is good to keep in mind for everything we do, not just yoga. When we act without being mindful we are certainly leaving ourselves vulnerable to unexpected and potentially dangerous outcomes. Often when we act without thinking we find ourselves in hot water. When we come from an informed place and apply that education with positive intention we generally manifest a positive outcome. If we have intention which comes from our highest potential with our actions, our awareness in the moment will create a safer environment for everyone involved."
Wellness Professional Michele has been practicing yoga for over 20 years. Living in Folsom, CA she has an array of skills as a Life Coach, Cosmetologist, Aromatherapist, Personal Fitness Trainer, Group Exercise Class Instructor, and a Yoga & Meditation Teacher with aspirations to become an Ananda Yoga Therapist in the near future.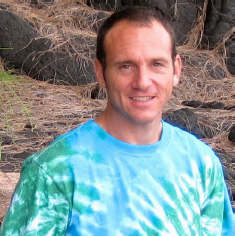 Do what inspires you," is a key phrase that has always
stuck with me, which came from my good friend and Ananda Yoga's Director, Gyandev McCord.
"Of course Gyandev was referring to life in its deepest purpose, but with that answer given to me at that time, it just clicked as, 'Live your Dharma (right action or what you're meant to do)'. And so I was given a cornerstone in my yoga practice; the best way to serve, the only way to serve, is through joy."
Living on the Big Island, Stephen has been practicing Yoga since 1999. He took his YTT at Ananda in 2004 and has been teaching yoga to all age groups in Hawaii since 2007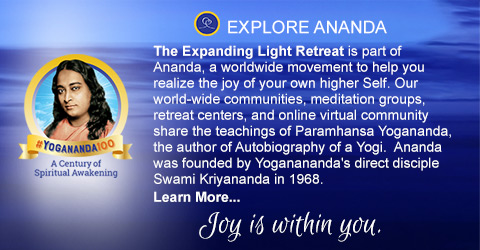 CONNECT
14618 Tyler Foote Rd
Nevada City, California 95959
Toll free 800-346-5350
Outside US 530-478-7518
SUBSCRIBE
Receive uplifting emails with inspirational content and news about our retreat programs, travels, and trainings.