Dates
Oct 27 – Nov 24, 2019
Mar 29 – Apr 26, 2020
Jul 5 – Aug 2, 2020
Oct 25 – Nov 22, 2020
Tent
RV
Standard
Shared
Standard
Private
Deluxe
Shared
Deluxe
Private
$2856
$3948
$5740
$5208
$7616
If your interest is in a spiritual approach, this is the best Yoga Teacher Training available. This 200-hour training goes beyond physical exercise into the deeper realms of yoga. It's a life-changing experience for you and for your students. Through participation in this program, you will experience spiritual growth and wellness on all levels.
Immerse Yourself in Yoga as a Way of Life
This residential yoga teacher training in California is much more than techniques. You'll be a full-time part of Ananda Village, one of the leading ashrams in the U.S. As you explore creative new ways to live your yoga, you'll be supported by the magnetism of an entire community of long-time yogis.
Nursing CEU Eligible: 86 hours

Become a Certified Yoga Teacher
200-hr certification in one month
You can split the course into 2 two-week segments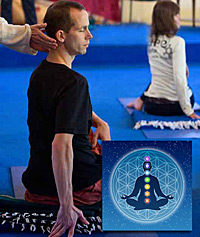 You'll learn to teach—and practice more effectively—a broad spectrum of yoga techniques, including:
30 asanas, including how to draw their spiritual benefits
Specific affirmations for each asana
Asana mechanics, safety cautions, and how to adapt asanas for student limitations
How to work directly with the body's subtle energy, including the chakras and kundalini
Classical pranayama (yoga breathing techniques)
In addition, you'll learn and practice traditional yoga meditation techniques and Yogananda's renowned Energization Exercises. As in any ashram environment, you'll also have the option to participate regularly in chanting and prayer.
A Spiritually Dynamic Certificate Training
For more than 40 years, Ananda School of Yoga & Meditation® has been training teachers in the full range of the yoga tradition as taught by Paramhansa Yogananda—from asana, pranayama, and meditation, to health and yoga philosophy. This course experience is a dynamic blend of professional training and personal growth.
Go Beyond Techniques
This comprehensive curriculum includes:

Yoga philosophy, including Yoga Sutras, Bhagavad Gita, and more
Yoga lifestyle, including yogic diet and magnetic living
Anatomy and physiology for yoga teachers
Become a Magnetic Teacher
Practice teaching for groups and one-to-one
How to assist and adjust students in the asanas
Guidance on how to refine your teaching, including a video recording session and personal teaching reviews
How to plan a class: structure and sequence; your own teaching style; marketing
"At my first class after the yoga teacher training retreat, one of my students said, 'You are different. I want what you have.' To me that is the best testimonial of my Ananda experience."

– C. S., Fresno, California
Additional Personal Benefits
Create a new direction in your life
Become much more personally empowered
Connect with your own highest self

What was the most helpful advice an Ananda Yoga Teacher offered to you to help you succeed?
Receive Post-graduation Support
Newsletters, question and answer forum, student referrals, discounts on courses for 500-hour yoga teacher certification, and more
Register with Yoga Alliance
Graduates of this yoga teacher training in California can become Registered Yoga Teachers (RYTs) with Yoga Alliance, the national yoga teacher certification standard in the United States.
This designation will enhance your credibility as a teacher.
"My experience at The Expanding Light Retreat was ecstatic.… My personal practice has deepened, and I can confidently share my knowledge, feelings and practices with my students. "
– L. J., Lethbridge, Alberta, Canada

For more information, please send us a Question or Comment:

Receive monthly news and inspiration.

or e-mail or call us at 1-800-346-5350
Yes, you can split the course into 2 two-week segments
Costs (YTT)
Costs are on a per person basis.
Oct 27 – Nov 24, 2019
Mar 29 – Apr 26, 2020
Jul 5 – Aug 2, 2020
Oct 25 – Nov 22, 2020
Tent
RV
Standard
Shared
Standard
Private
Deluxe
Shared
Deluxe
Private
$2856
$3948
$5740
$5208
$7616
Prices are all-inclusive and cover accommodations, meals, classes or activities, and course materials.
Ananda Yoga® Teacher Training starts the afternoon of the first date listed and ends with lunch on the last date. Please see:
You can add extra personal retreat days before and/or after your program. Check availability and costs for the days and accommodations that you require.
Ananda Yoga® Teacher Training starts the afternoon of the first date listed. It's ideal to arrive before 4 pm, if you are able to. That way, you can join in the afternoon session of yoga and meditation, which begins at 4:45 pm. Dinner is at 6:30. The first real gathering of your group is at 7:30 pm. If you need to arrive here after 5 pm, that's fine, but it helps us if you let us know at 800-346-5350. We can also put aside a dinner for you if you need to arrive after 7 pm. The program ends with lunch on the last date. Please see our Daily Schedule.
See Transportation and Directions whether you are coming by plane, car, bus or train. Our Frequent Questions page answers many of the questions you might have about How to Go on Retreat.
The Dr. Dean Ornish Program for Reversing Heart Disease is currently looking for yoga teachers/stress management specialists trained by Ananda. Read more...
"This was the best month of my life – truly a life-transforming experience…"
– C. S., Fresno, California
How to Choose a
Yoga Teacher Training Program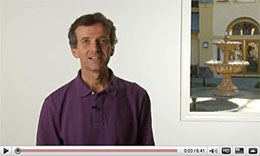 "My 4 weeks of Ananda Yoga Teacher Training was one of the most fulfilling and spiritually transforming periods in my life. All of the instructors, along with the entire Ananda community, were very supportive and nurturing."
– R. F., Lake Bluff, Illinois
Yoga Teacher Training Articles