Yoga Instructors for Level 1

Ananda Yoga® Teacher Training
Director of Ananda Yoga® Teacher Training 200-hour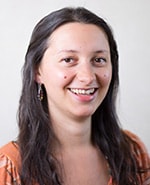 Melody is an extraordinary yoga teacher, who conveys her great knowledge of yoga asanas—from physical mechanics to spiritual upliftment—with a blend of graciousness, authority, and fun. One of Melody's greatest strengths is the purity of her transmission of Yoga. She has very little egotism to block the clear flow of inspiration she shares. Her inner life is committed and deep, and she's able to help students experience that depth in their yoga practice.
Melody is also a dancer who finds great joy in practicing the movement of yoga, and guiding beginning through advanced students into the stillness of meditation that follows yoga. She is registered at the highest level through Yoga Alliance, as an E-RYT500 (Experienced Registered Yoga Teacher).
She has been practicing the teachings of yoga since the age of 14, and began teaching at age 17. She is a Therapeutic Ananda Yoga Teacher who offers therapeutic yoga for private sessions and groups. Melody loves leading Ananda's Restorative Yoga Teacher Training Program. She is also trained in prenatal yoga and leads prenatal weekends, as well as helping to teach the Prenatal Yoga Teacher Training Program. Melody's loving nature shines through her ability to take care of all of her students.
Melody lives at Ananda Village with her husband, Kalidas, and their son, Japa.
From her students:
"Melody is a wonderful and inspiring teacher, and I am so grateful for her excellent and caring training - including all her personal teaching stories and 'insider tips'! I also really valued and appreciated her ongoing support and encouragement, as I pursued teaching positions after graduating from the AYTT program, and now that I am teaching my own yoga classes. Melody is truly 'awesome' and everything a great teacher should be!" —Andrew M., Napa, CA
"Melody has a vast level of yoga knowledge and experience. She is one of the most congenial teachers I have ever known, and I always felt very comfortable and relaxed in her classes." —Pete J., Portland, OR
Director of Ananda Yoga® Teacher Training Worldwide, Level 2 Ananda Yoga Teacher, E-RYT 500, Ananda Meditation Teacher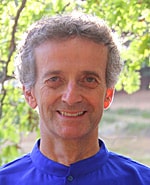 Gyandev has taught Ananda Yoga since 1983. He is a co-founder of Yoga Alliance, the organization that has developed standards for yoga teachers nationally.
Gyandev is the author of Spiritual Yoga: Awakening to Higher Awareness, and he has coauthored these books:
He has also created the following videos:
The Ananda Yoga Series (12 volumes, 4 classes per volume; Volume 5 will be available Spring 2017)
"Through [Gyandev's] dedication and commitment, many souls will be touched by true yoga.

"I have been touched – I am filled by my last experience and will come as soon as I am able for the next!"

– J.M., Cincinnati, Ohio
Co-leader of Asana instruction
Vahini has been practicing yoga and meditation for over 10 years, and has lived in Ananda centers since 2009, mostly in Assisi, Italy. She is a contributing teacher in the Ananda Yoga Teacher Training, trained prenatal instructor, and in the past 7 years she has been teaching yoga with the emphasis on the subjects of deep relaxation and creating a deeper connection with nature. She is eternally thankful to be able to share these teachings, which have powerfully transformed her life.
Director of Ananda Yoga® Assistantship, Level 2 Ananda Yoga Teacher, E-RYT 500, Certified Yoga Therapist, Ananda Meditation® Teacher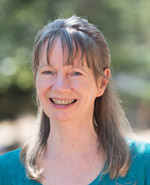 Maitri Jones helps AYTT graduates in our Assistantship Training refine their skills in adjusting students in the asanas. She is also one of the main instructors in the Ananda Yoga Therapy training programs.
Maitri has an enduring love for Ananda Yoga, has been practicing for about 40 years, and teaching since 2003. As a yoga and meditation teacher and a nurse, she has a special interest in using yoga as therapy for body, mind, and spirit. She has shared yoga postures and philosophy through many classes at The Expanding Light, the local community college, private yoga sessions, and on Ananda's Internet Radio. Maitri enjoys supporting others as they discover the physical, mental, and energetic benefits, as well as the spiritual essence of yoga and meditation.
From a student:


"What I appreciate most about Maitri's teaching style, is her ability to take complex subject matter and deliver it in a concise, easily understandable, and logical manner. Additionally, her training as a Registered Nurse is very helpful in bringing textbook knowledge to life in the classroom through her firsthand experience with patient care. Maitri's deep calmness, patience, and nurturing temperament create a supportive learning environment in which every student feels successful." — Kyle M., RI
Level 2 Ananda Yoga Teacher, E-RYT 500, Director of Ananda Meditation Teacher Training
Diksha is one of our most popular teachers. A powerful and dynamic woman, she teaches a wide variety of courses at The Expanding Light, and directs Ananda's Meditation Teacher Training and Spiritual Counseling Training courses. Diksha has taught Ananda Yoga since 1993. She teaches the meditation and philosophy classes for AYTT.
Each year, Diksha and Gyandev lead a yogic healing vacation to an five star Ayurvedic clinic in India as well as Ananda vacations in Costa Rica, Hawaii, and other locations.
From her students:
"Diksha's knowledge and conviction are inspirational. She is a master teacher and human being. I feel that I have a clearer path ahead of me now. I can only thank her for who she is and all that she gave me."

– J.G., Templeton, CA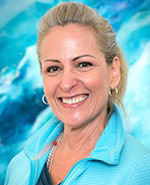 Her educational background includes being a certified Ananda Yoga Therapist, C-IAYT, an Ananda Yoga Teacher, E-RYT 200, a certified Personal Trainer, and a Group Fitness Instructor. As a Wellness professional, her mission is to help people live healthy, fulfilled, authentic lives that reflect their passions and values, and feel good doing it.
Michele Tsihlas is passionate about, and dedicated to, the pursuit of wellness, health, and fitness from the inside out. Knowing that no single approach is right for every individual, she has been trained in a range of modalities including Yoga, Yoga Therapy, Personal Fitness Training, Group Fitness, and Wellness Coaching.
Licensed Physical Therapist, Ananda Yoga Teacher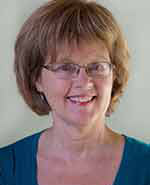 Barbara became certified to teach Ananda Yoga in 2003. She brings all of her training together in her yoga teaching and helps people enjoy using their bodies in the healthiest way possible.
Known for her playful, approachable style, Barbara finds the greatest joy in making yoga accessible to everyone.
Barbara is the producer of the video, Yoga for Menopause and is working on a book of the same title. She has also produced two other videos: Sadhana and The Energization Exercises.
From her students:
"Barbara made the program. Her background in Western medicine made what she taught logical and believable. Her knowledge of each movement will allow me to take home a newfound confidence in knowing the limits of my body and its potential."
– C.S., Pomona, CA
Previous: Frequent Questions
Next: Graduates' Testimonials
Become a Certified Yoga Teacher

200-hour certification in one month
Yes, you can split the course into 2 two-week segments
Next Training:

Nursing CEU Eligible: 86 hours

"This was the best month of my life – truly a life-transforming experience…"
– C. S., Fresno, California
How to Choose a
Yoga Teacher Training Program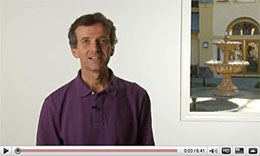 "My 4 weeks of Ananda Yoga Teacher Training was one of the most fulfilling and spiritually transforming periods in my life. All of the instructors, along with the entire Ananda community, were very supportive and nurturing."
– R. F., Lake Bluff, Illinois

Receive monthly news and inspiration.