SYLLABUS


Ananda Spiritual Counseling® Training
We are not currently accepting new students in the
Ananda Yoga Therapy Training
Course Contact Hours: Total 24 (Residential)

Prerequisite
Students must complete Meditation Teacher Training Level 1 if their goal is to receive a Meditation Teacher Training level 2 certification. This training can also be taken by people who have not taken MTT level 1, who are not looking for a level 2 certification, in which there is no prerequisite.
Teaching Format
This is a 5-day residential course which includes a combination of lecture, discussion, experiential, practice teaching, and student teaching and practicum.
Course Description
This one-week program includes specialized exercises, introspection, practice counseling, and faculty feedback. Part of the training is focused on learning about oneself-- strengths and weaknesses, and one's reactions to different situations. When students counsel others, they can remain even-minded and neutral because of the self-introspection they gave to their own lives.
Students deepen their knowledge and understanding of how to counsel others effectively and to help bring out their students' divine nature. The aspect of faith and trust in a higher power is also being presented and discussed, to help the students re-evaluate their own belief system and clarify their own relationship with the divine. All the awareness and skills developed during this course will enable the yoga therapist to function more effectively and sensitively.
Faculty: Ananda Ministers
Nayaswami Diksha McCord, BSc, BA, Level 2 Ananda Yoga & Meditation Teacher
Nayaswami Mangala Loper-Powers, RN, MN, NP, E-RYT 500, Ananda Yoga Therapist, C-IAYT
Required Texts/Reading Materials
Students must also read the Spiritual Counseling Training Manual, which is included in the course.
Reading Assignments
Spiritual Counseling Training Manual Table of Contents

Part 1. Intuition
Part 2. Principles of Spiritual Counseling
Part 3. Listening and Asking Questions
Part 4. Level of Consciousness
Part 5. Dealing with Illness and Death
Part 6. Building a Spiritual Foundation

After the training, we will send you a link to a 2-hour DVD, "The Art of Spiritual Counseling" with Swami Kriyananda, which you need to watch to complete your requirements.
Recommended reading: Walters, J. Donald., and Devi Novak. Intuition for Starters: How to Know and Trust Your Inner Guidance. Nevada City, CA: Crystal Clarity, 2002. Print. It is not required, but is often referenced.
Learning Objectives
Spiritual counseling is an art, and yet there are tools that can be learned and techniques one can practice. Students will learn how to develop their own intuitive abilities so that they can listen to others in the right way. What are their underlying feelings? What questions can you ask to help lead them to their own solutions?
During this course, students will learn how to:
Cultivate and recognize true intuition
Listen to, and assess, one's intuitive feelings
Listen to someone's higher self from their own higher self
Avoid the temptation to try and "fix" people
Look for solutions, instead of being overwhelmed by the problem
Recognize subconscious, conscious, and superconscious thinking in themselves and others.
Learn how to ask the questions that will open doorways for the
other person.
Evaluate one's own belief system and your relationship with the divine. Watch for your biases and prejudiced ways of thinking
Find solutions for one's own challenges, through attuning to higher consciousness, and through meditation.
Subject Matter/IAYTCompetencies Covered
Section 1. Yoga Foundations
Category 1.1. Yoga Teachings and Philosophy
1.1.1 Familiarity with the evolution of the teachings and philosophy of the yoga tradition and its relevance and application to yoga therapy, including teachings from Vedic and post-Vedic periods, Samkhya, Yoga, Tantra, and Ayurveda. Examples of concepts and models from the above teachings and philosophy relevant to yoga therapy, include but are not limited to,
a. tanmatra/bhuta/indriya (subtle element/gross elements/senses);
b. purusha/prakrti (consciousness/material world);
c. pancamaya kosha (dimensions of the human system);
e. duhkha (suffering/discomfort).
Category 1.2. Yoga and the Mind
1.2.1 Knowledge of yoga perspectives on the structure, states, functioning, and conditions of the mind, including, but not limited to,
1.2.1.1 drashtr (seer), drshya (seen);
1.2.1.2 antahkarana citta (consciousness), buddhi (intellect), ahamkara (ego), manas (mind);
1.2.1.3 citta vrtti (activities of the mind), citta parinama (structural changes in the mind), vyutthana/nirodha (mind's potential for distraction and focus);
1.2.1.4 artha (cognition), bhava (mood), svabhava (inborn nature), vasana (residue of experience), samskara (conditioned pattern of thinking and behavior); and
1.2.1.5 states of mind: mudha (stupefied/dull), kshipta (disturbed), vikshipta (alternating between distraction and focus), ekagrata (one-pointed), nirodha (focus enveloped/held/ restrained), vaishvanara (waking), taijasa (dream), prajña (deep sleep), turiya (beyond).

Section 2. Biomedical and Psychological Foundations
Category 2.1. Anatomy and Physiology
2.1.1 Knowledge of human anatomy and physiology, including all major systems of the body and their interrelationships, as relevant to the work of a yoga therapist.
Category 2.3. Psychology and Mental Health
2.3.2 Basic knowledge of psychological concepts and terminology, including mood, cognition, behavior, and personality, as relevant to the work of a yoga therapist.

Category 2.4. Additional Knowledge
2.4.1 Familiarity with models of human development, including developmental stages, lifecycles, and personality, and their importance to medical and psychological health and well-being.
2.4.2 Familiarity with the influence of familial, social, cultural, and religious conditioning on mental and medical perspectives of health and healing.
Category 2.5. Body and Mind Integration
2.5.1 Knowledge of the interaction of the body, breath, mind, intellect, and emotions in health and well-being.
Section 3. Yoga Therapy Tools and Therapeutic Skills
Category 3.1. Yoga Therapy Tools
3.1.2 In-depth knowledge of the range of yoga practices and their potential therapeutic effects for common conditions Practices may include, but are not limited to,
3.1.2.1 asana (postures);
3.1.2.2 pranayama (regulated breathing);
3.1.2.3 meditation and relaxation techniques such as bhavana (visualization), mantra (recitation),
Category 3.2. Basic Principles of the Therapeutic Relationship
3.2.1. In-depth knowledge of, and observed capacity for, well-developed communication skills: listening, presence, directive and non-directive dialogue.
3.2.2. Demonstrated ability to recognize, adjust, and adapt to specific client/student needs in the evolving therapeutic/professional relationship.
3.2.3. Demonstrated ability to recognize and manage the subtle dynamics inherent in the therapist/client relationship.
3.2.4. In-depth Knowledge of the scope of practice of yoga therapy and how to assess the need for referral to other professional services.

Category 3.3. Principles and Skills for Educating Clients/Students
3.3.1. In-depth knowledge of and demonstrated ability to implement effective teaching methods, adapt to unique styles of learning, provide supportive and effective feedback, acknowledge the client's/student's progress, and cope with unique difficulties/successes.
3.3.2. In-depth knowledge of and demonstrated ability to transmit the value of self-awareness and self- responsibility throughout the therapeutic process.
3.3.3. In-depth knowledge of and demonstrated ability to develop and adjust appropriate practice strategies to the client/student.
Section 5. Professional Practice
Category 5.1. Ethical Principles
5.1.1 In-depth knowledge of yoga practices and methods for self-inquiry related to establishing, practicing, and maintaining ethical principles.
5.1.3 Demonstrated ability to apply knowledge of generally accepted ethical principles and related concepts from the yoga tradition to professional interactions and relationships.
5.1.5 Knowledge of the extent of one's own individual training, skills, and evolving experience in yoga therapy, and knowledge of the importance of practicing within such parameters.
Category 5.4. Personal and Professional Development and Continuing Education
5.4.1 Knowledge of the fundamental value of ongoing personal practice, long-term mentorship, and skills maintenance/development through continuing education.
5.4.2 Knowledge of when and how to seek advice and support for case consultation, educational advancement, and personal practice.
Course Completion Requirements
Students have demonstrated understanding of course learning objectives by their supervised practicum, attendance at all lectures, participation in practice teaching sessions, and all workshops. In addition, the completion of reading the Spiritual Counseling manual and completing the homework assignment (Introspection Exercise—done during the course) is required.
Nursing CEU Eligible: details coming

How to Choose a
Yoga Teacher Training Program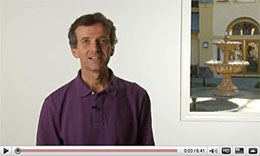 "My 4 weeks of Ananda Yoga Teacher Training was one of the most fulfilling and spiritually transforming periods in my life. All of the faculty, along with the entire Ananda community, were very supportive and nurturing." – R. F., Lake Bluff, IL.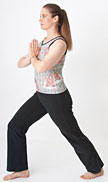 Testimonial for the Ananda Yoga Therapy Training Program
"The program is all embracing ˜ asana, ayurveda, chakras, special health issues touching on body, mind, and spirit. The instructors were wonderful, knowledgeable, supportive, and enthusiastic." – T.C., CA.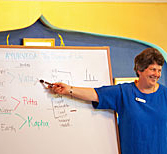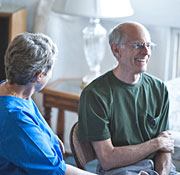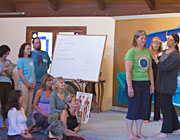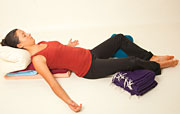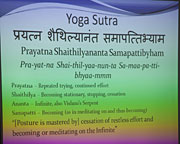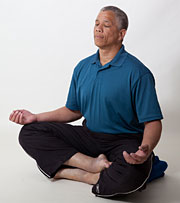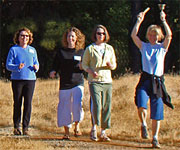 The yoga therapy components of these courses are based on our accreditation by IAYT, not derived from our status as an RYS with Yoga Alliance Registry.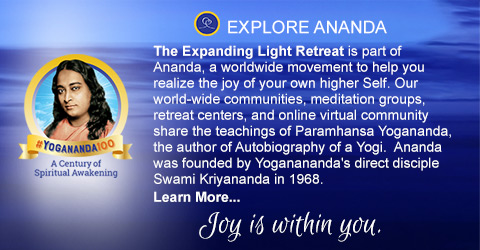 CONNECT
14618 Tyler Foote Rd
Nevada City, California 95959
Toll free 800-346-5350
Outside US 530-478-7518
SUBSCRIBE
Receive uplifting emails with inspirational content and news about our retreat programs, travels, and trainings.