SYLLABUS


Ananda Meditation® Solutions
We are not currently accepting new students in the
Ananda Yoga Therapy Training
Course Contact Hours: 33 (Residential)

Prerequisite for level 2 certification
Students need to attend Ananda Meditation® Teacher Training Level 1 and need to be teaching meditation for about 1 year. A regular home practice of daily meditation is also ideal. An application from our website must be filled out and approved by the course faculty.
Teaching Format
Meditation Solutions is a full second level of certification, and it consists of two course modules—"Meditation Solutions" and "Spiritual Counseling", each of which is offered once each year. Either course can be taken first.

Course Description
In this 7-day training students explore how to use meditation for finding solutions to daily life problems. Meditation teachers and yoga therapists will gain skills to use personally and to teach their students.

Faculty: Ananda Ministers
Nayaswami Diksha McCord, BSc, BA, Level 2 Ananda Yoga & Meditation Teacher
Nayaswami Gyandev McCord, PhD, E-RYT 500, Director of Ananda Yoga
Required Texts/Reading Materials
Simpson, Savitri, and J. Donald. Walters. Chakras for Starters: Unlock the Hidden Door to Peace and Well-being. Nevada City, CA: Crystal Clarity, 2002. Print.
Students must also read the MTT 2 Meditation Solutions Manual, which is included in the course.
Reading Assignments
Meditation Teacher Training Level 2 Manual Table of Contents
Meditation Solutions--Inner Tools for Real-Life Issues
Part 1 Meditation Solutions
Awaken to Superconsciousness
Part 2 Meditation Solutions
Pranayama and Personal Effectiveness
Part 3 Meditation Solutions
Affirmations and Visualizations
Part 4 Meditation Solutions
Working with the Chakras
Part 5 Meditation Solutions
Nature Meditations
Part 6 Meditation Solutions
Relationships and Health

Learning Objectives
Students will know practices to help their students/clients deal with difficult issues in their lives. By the end of the course, students will know:
The three levels of consciousness: Where do solutions reside?
How to use meditation techniques to find solutions.
Introspection and personal commitment.
How to deepen your meditation practice.
Tools to help raise consciousness and how to use them: affirmations, visualizations, pranayama.
Working with the chakras to transmute negative energy.
How to find solutions to specific issues. (health, relationships, money, stress)
Discussion of questions that you as teachers face with your students.
Daily special guided sadhanas to help deepen your meditation and variety of ways to go deeper in meditation.
One day of guided seclusion to go deeper into your personal transformation. Tips on how to benefit from silence and find your own answers.
Student teaching sessions. Each student presents a 30 min of how to use meditation to solve problems in daily life, with a specific area of difficulty. After presentation, a feedback is given by a senior teacher.
Subject Matter/Competencies Covered
Section 1. Yoga Foundations

Category 1.1. Yoga Teachings and Philosophy
1.1.1 Familiarity with the evolution of the teachings and philosophy of the yoga tradition and its relevance and application to yoga therapy, including teachings from Vedic and post-Vedic periods, Samkhya,Yoga,Tantra, and Ayurveda. Examples of concepts and models from the above teachings and philosophy relevant to yoga therapy, include but are not limited to,
a. tanmatra/bhuta/indriya (subtle element/gross elements/senses);
b. purusha/prakrti (consciousness/material world);
c. pancamaya kosha (dimensions of the human system);
e. duhkha (suffering/discomfort).
Category 1.2. Yoga and the Mind
1.2.1 Knowledge of yoga perspectives on the structure, states, functioning, and conditions of the mind, including, but not limited to,
1.2.1.1 drashtr (seer), drshya (seen);
1.2.1.2 antahkarana citta (consciousness), buddhi (intellect), ahamkara (ego), manas (mind);
1.2.1.3 citta vrtti (activities of the mind), citta parinama (structural changes in the mind), vyutthana/nirodha (mind's potential for distraction and focus);
1.2.1.4 artha (cognition), bhava (mood), svabhava (inborn nature), vasana (residue of experience), samskara (conditioned pattern of thinking and behavior); and
1.2.1.5 states of mind: mudha (stupefied/dull), kshipta (disturbed), vikshipta (alternating between distraction and focus), ekagrata (one-pointed), nirodha (focus enveloped/held/ restrained), vaishvanara (waking), taijasa (dream), prajña (deep sleep), turiya (beyond).
Category 1.3. Framework for Health and Disease
1.3.2 Knowledge of categorizing illness, including
1.3.2.1 Development/evolution of disease (samprapti [pathogenisis]), including but not limited to direction, intensity, onset, and duration and their influence on the ease or difficulty of healing and disease management.
1.3.2.2 Setting priorities: symptoms/pacification (shamana [short term]) and purification/strengthening (shodhana [long term]).
Section 2. Biomedical and Psychological Foundations

Category 2.2. Additional Biomedical Knowledge
2.2.2 Familiarity with common medical terminology
Category 2.3. Psychology and Mental Health
2.3.1 Basic knowledge of commonly occurring mental health conditions— from psychological distress to psychiatric conditions—their symptoms, and common approaches/interventions, as they relate to the work of a yoga therapist.
2.3.2 Basic knowledge of psychological concepts and terminology, including mood, cognition, behavior, and personality, as relevant to the work of a yoga therapist.
Category 2.4. Additional Knowledge
2.4.1 Familiarity with models of human development, including developmental stages, lifecycles, and personality, and their importance to medical and psychological health and well-being.
2.4.2 Familiarity with the influence of familial, social, cultural, and religious conditioning on mental and medical perspectives of health and healing.
Category 2.5. Body and Mind Integration
2.5.1 Knowledge of the interaction of the body, breath, mind, intellect, and emotions in health and well-being.
Section 3. Yoga Therapy Tools and Therapeutic Skills
Category 3.1. Yoga Therapy Tools
3.1.2 In-depth knowledge of the range of yoga practices and their potential therapeutic effects for common conditions Practices may include, but are not limited to,
3.1.2.1 asana (postures);
3.1.2.2 pranayama (regulated breathing);
3.1.2.3 meditation and relaxation techniques such as bhavana (visualization), mantra (recitation),
3.1.2.4 vihara (lifestyle modifications) including basic yogic dietary concepts.
Category 3.2. Basic Principles of the Therapeutic Relationship
3.2.1. In-depth knowledge of, and observed capacity for, well-developed communication skills: listening, presence, directive and non-directive dialogue.
3.2.2 Demonstrated ability to recognize, adjust, and adapt to specific client/student needs in the evolving therapeutic/professional relationship.
3.2.3 Demonstrated ability to recognize and manage the subtle dynamics inherent in the therapist/client relationship.
3.2.4. In-depth Knowledge of the scope of practice of yoga therapy and how to assess the need for referral to other professional services.
Category 3.3. Principles and Skills for Working with Groups
3.3.1. In-depth knowledge of and demonstrated ability to implement effective teaching methods, adapt to unique styles of learning, provide supportive and effective feedback, acknowledge the client's/student's progress, and cope with unique difficulties/successes.
3.3.2. In-depth knowledge of and demonstrated ability to transmit the value of self-awareness and self- responsibility throughout the therapeutic process.
3.3.3. In-depth knowledge of and demonstrated ability to develop and adjust appropriate practice strategies to the client/student.
Category 3.4. Principles and Skills for Working with Groups
3.4.1. Basic knowledge of and demonstrated ability to design, implement, and evaluate group programs.
3.4.2. Familiarity with group dynamics and techniques, including communication skills, time management, and the establishment of priorities and boundaries, as well as techniques to address the specific needs of individual participants, to the degree possible in a group setting.
Section 5. Professional Practice

Category 5.4. Personal and Professional Development and Continuing Education
5.4.1 Knowledge of the fundamental value of ongoing personal practice, long-term mentorship, and skills maintenance/development through continuing education.
5.4.2 Knowledge of when and how to seek advice and support for case consultation, educational advancement, and personal practice.
Course Completion Requirements
Our goal for the MTT level 2 is to help the teachers deepen their own meditation practice, and tap into their own inner source of inspiration, solutions and realize that there is a power within them that they can draw strength and upliftment, and also to give them tools to help others deepen their own meditation and use it in their daily life to finding solutions to life's problems. Students must:
Attend all classes and student practices
Attend all required sadhanas, plus one on Saturday
Complete the Required Readings
Complete student teaching assignment: a 30 minutes presentation and guided meditation including affirmation and visualization on one of the areas of challenge: Health, relationships, work, stress, money. After presentation, a feedback is given by a senior teacher.
Attend Lunch conferences with assigned faculty and/or ministers.
Nursing CEU Eligible: details coming

How to Choose a
Yoga Teacher Training Program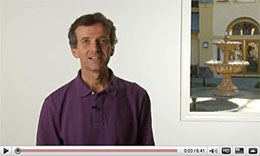 "My 4 weeks of Ananda Yoga Teacher Training was one of the most fulfilling and spiritually transforming periods in my life. All of the faculty, along with the entire Ananda community, were very supportive and nurturing." – R. F., Lake Bluff, IL.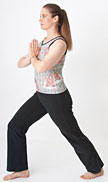 Testimonial for the Ananda Yoga Therapy Training Program
"The program is all embracing ˜ asana, ayurveda, chakras, special health issues touching on body, mind, and spirit. The instructors were wonderful, knowledgeable, supportive, and enthusiastic." – T.C., CA.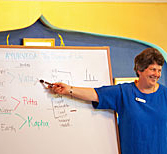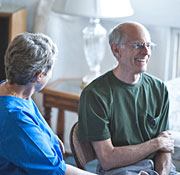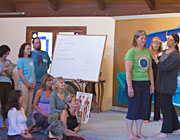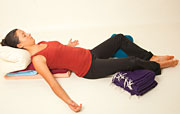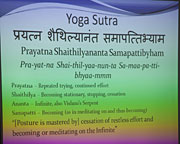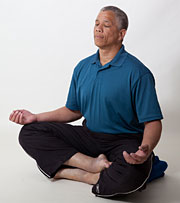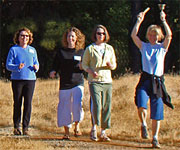 The yoga therapy components of these courses are based on our accreditation by IAYT, not derived from our status as an RYS with Yoga Alliance Registry.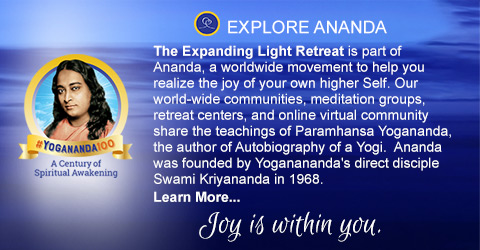 CONNECT
14618 Tyler Foote Rd
Nevada City, California 95959
Toll free 800-346-5350
Outside US 530-478-7518
SUBSCRIBE
Receive uplifting emails with inspirational content and news about our retreat programs, travels, and trainings.