SYLLABUS


Advanced Pranayama
We are not currently accepting new students in the
Ananda Yoga Therapy Training
Course Hours: Total = 43 (Residential)
Prerequisite
Graduate of Ananda Yoga Teacher Training (200-hour), or
Graduate of a Yoga Alliance approved 200-hour Yoga Teacher Training,
Or Ananda Kriya Yoga initiate.
Teaching Format
This is a 7-day residential course which includes a combination of lecture, discussion, and experiential pranayama/asana workshops and teaching practicums.

Course Description
Pranayama is the key to a deep experience of yoga postures and meditation. In this course students will learn the anatomy and physiology of breath on the physical and subtle levels and how to teach advanced pranayama or energy control techniques, bandhas, mudras, and Yogananda's unique contribution to the science of yoga: Energization Exercises. We will go deeper into understanding how the astral body, especially the chakras, relate to energy control
Faculty: Ananda Ministers + Certified Meditation Teachers
Nayaswami Gyandev McCord, PhD, E-RYT 500, Director of Ananda Yoga TeacherTraining,,Kriyacharya
Nayaswami Diksha McCord, BSc, BFA, Level 2 Ananda Yoga Teacher, Director of Ananda Meditation Teacher Training
Required Texts/Reading Materials
Advanced Pranayama Training Manual. Gyandev McCord
Learning Objectives
At the completion of the course, students will know:
Anatomy and physiology of breath
How to teach pranayama;
How to help students correct a range of breathing abnormalities
How to integrate asana, pranayama, and meditation;
The subtler aspects of the chakras;
How to use the chakra energies to enhance your sadhana;
How to awaken and raise kundalini energy;
How knowledge of the subtle body aids understanding of karma and reincarnation;
How to go deeper into the practice of Yogananda's Energization Exercises.
Subject Matter/IAYT Competencies Covered
Section 1. Yoga Foundations
Category 1.2. Yoga and the Mind
1.2.2 Knowledge of yoga perspectives on distracted/disturbed conditions of mind and their expressions as expressed in such texts as the Yoga Sutras, the Bhagavad Gita, and other texts, including but not limited to,
1.2.2.1. klesha (affliction);
1.2.2.2. lobha, krodha, and moha (greed, anger, attachment);
1.2.2.3 duhkha and daurmanasya (suffering/discomfort and negative attitude/thinking), sarupyam (identification with the contents of the mind or seer taking the same form as the mind); and
1.2.2.4. antaraya (obstacles to progress in yoga).
Category 1.3. Framework for Health and Disease
1.3.1 Knowledge of the basic perspectives on health and disease from yoga and Ayurveda relevant to the practice of yoga therapy, including the concepts of
1.3.1.2. subtle anatomy;
1.3.1.8. prana vayu (prana, apana, vyana, udana,samana);
1.3.1.10. surya/chandra (sun/moon);

Section 2. Biomedical and Psychological Foundations

Category 2.1. Anatomy and Physiology
2.1.1 Knowledge of human anatomy and physiology, including all major systems of the body and their interrelationships, as relevant to the work of a yoga therapist.
2.1.2 Knowledge of biomechanics and movement as they relate to the practice of yoga and the work of a yoga therapist.
2.1.3 Knowledge of common pathologies and disorders of all the major systems, including symptoms, management, illness trajectories, and contraindications, as relevant to the work of a yoga therapist.
Category 2.3. Psychology and Mental Health
2.3.2 Basic knowledge of psychological concepts and terminology, including mood, cognition, behavior, and personality, as relevant to the work of a yoga therapist.
Category 2.5. Body and Mind Integration
2.5.1 Knowledge of the interaction of the body, breath, mind, intellect, and emotions in health and well-being.
Section 3. Yoga Therapy Tools and Therapeutic Skills
Category 3.1. Yoga Therapy Tools
3.1.1 In-depth knowledge of the application of yama and niyama.
3.1.2 In-depth knowledge of the range of yoga practices and their potential therapeutic effects for common conditions Practices may include, but are not limited to,
3.1.2.1 asana (postures);
3.1.2.2 pranayama (regulated breathing);
3.1.2.3 meditation and relaxation techniques such as bhavana (visualization), mantra (recitation), and ritualized activities such as nyasa and mudra; and
3.1.3 In-depth knowledge of contraindications of yoga practices for specific conditions and circumstances.
Category 3.4 Principles and Skills for Working with Groups
3.4.1 Basic knowledge of and demonstrated ability to design, implement, and evaluate group programs.
Section 5 Professional Practice
Category 5.1. Ethical Principles
5.1.1. In-depth knowledge of yoga practices and methods for self-inquiry related to establishing, practicing, and maintaining ethical principles.
Course Completion Requirements
Students have demonstrated understanding of course learning objectives by their supervised practicum, attendance at all lectures, participation in all discussions and workshops. Completion of required reading. Demonstrate ability to teach Energization satisfactorily and completely via a live practicum.
Nursing CEU Eligible: details coming

How to Choose a
Yoga Teacher Training Program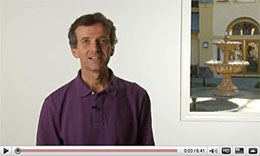 "My 4 weeks of Ananda Yoga Teacher Training was one of the most fulfilling and spiritually transforming periods in my life. All of the faculty, along with the entire Ananda community, were very supportive and nurturing." – R. F., Lake Bluff, IL.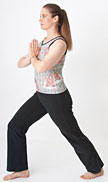 Testimonial for the Ananda Yoga Therapy Training Program
"The program is all embracing ˜ asana, ayurveda, chakras, special health issues touching on body, mind, and spirit. The instructors were wonderful, knowledgeable, supportive, and enthusiastic." – T.C., CA.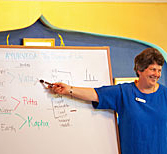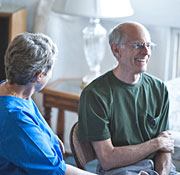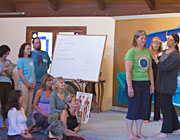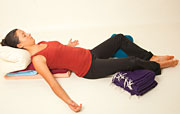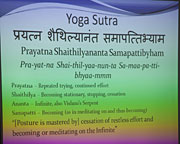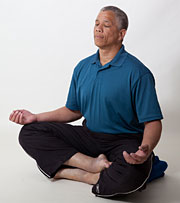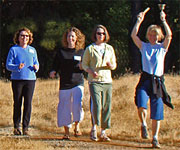 The yoga therapy components of these courses are based on our accreditation by IAYT, not derived from our status as an RYS with Yoga Alliance Registry.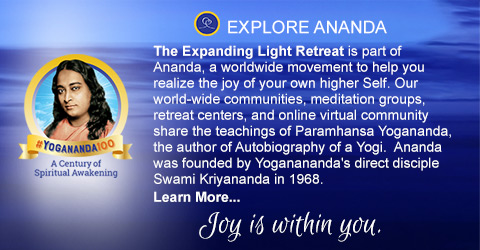 CONNECT
14618 Tyler Foote Rd
Nevada City, California 95959
Toll free 800-346-5350
Outside US 530-478-7518
SUBSCRIBE
Receive uplifting emails with inspirational content and news about our retreat programs, travels, and trainings.