Partner Information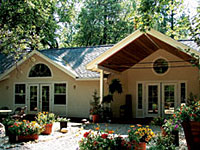 Ananda College of Living Wisdom, founded in 2003, is a California state-approved college offering A.A. and B.A. degrees and certificate programs. Inspired by the Wisdom Traditions of the world, Ananda College of Living Wisdom is a non-profit educational institution providing a distinctive, student-centered liberal arts academic environment that encourages and supports spiritual growth and inquiry.
The core purpose of the college is to provide a transformational learning environment where each student develops the intellectual acuity and life skills to express their unique dharma. The college offers students many tools to examine their inner lives with clarity and honesty as a basis for finding fulfillment in life.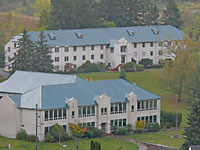 Ananda College of Living Wisdom is planning to open a satellite campus 30 minutes southwest of Portland, Oregon beginning September, 2012. The college "Laurelwood" campus will be located on the site of the former Seventh Day Adventist "Laurelwood Academy" near the town of Gaston, Oregon, and about 7 miles from Forest Grove, Oregon.
The new Laurelwood Campus has on site dormitory space for 300-500 students, includes a large auditorium with seating for 500 people, a gymnasium and theater space capable of seating 1,500 people, kitchen and dining facilities for up to 500 people, a large number of lecture-style classrooms, science lab classrooms, music classrooms, a huge space for vegetarian cooking classes, library and many carpeted rooms for yoga and yoga therapy classes.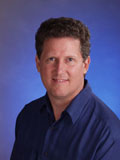 Your Conference Host — Joseph Selbie
Joseph Selbie is the co-author of The Yugas: Keys to Understanding Our Hidden Past, Emerging Energy Age, and Enlightened Future. The book explores the ancient Indian tradition of a 24,000-year cycle of human development. During the cycle, mankind evolves or devolves through clearly discernable ages, or yugas. Each shift to a new yuga changes the consciousness and abilities of mankind. As mankind's consciousness changes, so does civilization and human development. The yugas provide solutions to many ancient mysteries and offer us a profound key to understanding our modern era – the energy age.
Author and lecturer, Joseph studied ancient Western cultures at the University of Colorado and ancient Eastern cultures at UC Berkeley. For over thirty years he has taught and lectured on the yugas and the principles of Eastern philosophy, throughout the U.S. and Europe.
Joseph is currently working on a book that addresses the frontiers of science and consciousness. He lives with his wife at Ananda Village, a spiritual community in Northern California. Joseph is the founder and CEO of Tristream, a web development, marketing, and application design firm. He is considered an expert in the field of interaction design.
Explore More!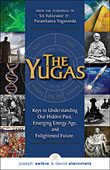 The Yugas: Keys to
Understanding Our Hidden
Past, Emerging Energy Age,
and Enlightened Future
"An amazing, mind-expanding
investigation of the hidden
cycles underlying the rise and
fall of civilizations. Despite the
dark signs of the times we live
in there is hope here for all of us."
—Graham Hancock, author of
Fingerprints of the Gods