Ananda Village
Home to The Expanding Light Yoga and Meditation Retreat, Ananda Village is one of the more successful intentional spiritual communities in the world and is part of the worldwide organization of Ananda. Ananda Village was founded in 1969 by Swami Kriyananda, one of Paramhansa Yogananda's foremost disciples, to fulfill Yogananda's vision of "World Brotherhood Colonies" – spiritual communities based on the twin principles of "plain living and high thinking."
As a guest at The Expanding Light you are invited to tour the community and visit the numerous sites and attractions the Village has to offer. Tours of the community are offered every Saturday afternoon and can be arranged upon special request. Some of the Village's interesting sites include:
Crystal Hermitage

At Crystal Hermitage guests can enjoy the spiritual heart of Ananda. Tour the beautiful gardens, small chapel, and the Shrine of the Masters – a small museum and gift shop housing holy relics from India and Ananda's line of yoga masters.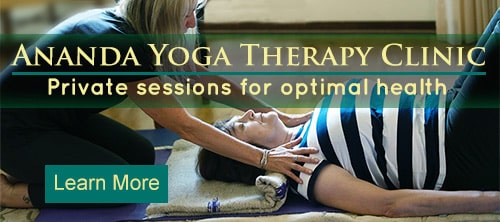 Ananda Yoga Therapy Clinic
Our staff of Ananda Yoga® Therapists are certified by the International Association of Yoga Therapists and bring a high level of expertise to their client sessions, addressing all levels of wellness: body, mind, and spirit.
The Living Wisdom School

Ananda's private school offers instruction for grades K-12, with a focus that supports the unity of all religions. As well as traditional academics, the curriculum includes universal spiritual values such as respect, kindness, cooperation, and responsibility.

Sunset Ridge

One of the highest points on the property, Sunset Ridge offers a majestic, sweeping 360 degree vista of the Sierra Nevada foothills. A 10-minute walk from The Expanding Light, Sunset Ridge provides an inspiring view of the setting sun and night stars.

Hansa Temple

A unique architectural building that houses longer morning meditations for Ananda residents Monday through Friday. If our guests are experienced meditators and would like a 90-minute meditation, they are welcome to join. Ask for tiimes at the Front Desk.

Rajarshi Park

A complex that houses a number of Ananda businesses including the management offices for the community; the Healing Prayer Ministry – with 600 members worldwide who do healing prayers for those in need; and Crystal Clarity Publishers, which produces books, DVDs, and CDs by Paramhansa Yogananda, Swami Kriyananda, and others on topics related to yoga, meditation, and Self-realization.

Ananda College of Living Wisdom
Weather
Check Weather Report from Accuweather
We're located at a 2500-foot elevation in the foothills, not the mountains. We sometimes get a little snow, but winters are generally mild. In January it's common to have high temperatures in the 60s. We can't promise particular weather when you visit, but it is very rare for snow to cause travel problems.
About Us