Cycling at Ananda Village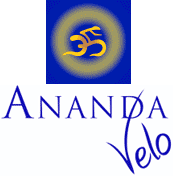 Spiritual Renewal Week Annual Bicycle Ride:
There are no dates currently scheduled.
We also lead rides in the area year round,
and would love to have the opportunity to assist you in cycling in the area of Ananda Village. We can help you with maps and directions, and give you a sense of the route you are planning to ride..
There are many world class paved and dirt roads and trails in the area that we would love to share with you. If your significant other is coming to The Expanding Light to do a course outside of your area of interest, come along and bring your bike! Enjoy the peace and quiet, good food and incredible roads and scenery in the area while still being a good partner!
For more information and upcoming rides, please send us a question in the form in the upper right column.
Yoga for Cyclists:
In Joy we Ride!
More details about your reservation for Cycling Retreat
We lead rides in the area
year round

or e-mail or call us at 1-800-346-5350
Personal Retreat (PR)
Personal Retreat is available almost every day, except the nights of:
2023
Jun 25-Jul 1, Aug 28-29, Sep 22-23, Oct 1-6
Personal Retreat guests: you need to make your reservation by 4 pm the day before your arrival so that we may properly serve you.
Today's Daily Rates
Tent
RV
Standard
Shared
Standard
Private
Deluxe
Shared
Deluxe
Private
$114
$157
$224
$206
$298
Prices are all-inclusive and cover accommodations, meals, classes or activities, and course materials.
Please see:
Sacramento Airport Pick-up and Drop-off. Learn more...
"I could not have envisioned a more perfect personal retreat..."
– Pamela Hazard, Santa Barbara, CA
More testimonials…