Online Ananda Spiritual Counseling Training

6-Week Course with Nayaswami Diksha
with Nayaswami Diksha

Tuition:
$599 (early-bird, apply by March 21, 2022 and pay by March 23, 2022)
$675 (regular price after March 21, 2022)
Be a channel of higher consciousness for those in need
Join Nayaswami Diksha for this one of a kind course exploring the art of Spiritual Counseling. Spiritual counseling is different from psychological counseling. It's about counseling others from a space of uplifted consciousness in order to help them find deep, personal understanding and direction.
Learn more about this online training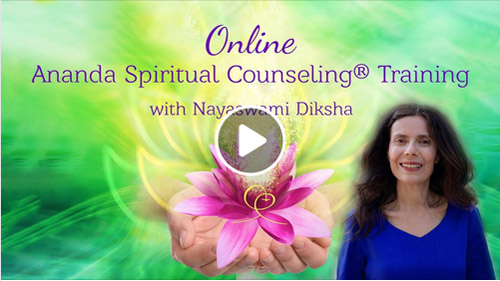 This training will enhance your interpersonal skills as you learn to listen actively, respond with clarity, and open the doorway for superconscious understanding and solutions. You'll explore spiritual skills and effective communication principles that will help you guide others to find their own solutions. Nursing CEU 28 hours.
Welcoming Registered Yoga Teachers: Under a temporary provision made by Yoga Alliance, the online version of Ananda Spiritual Counseling Training will qualify for credit toward Level 2 Ananda Yoga Teacher certification. It will also qualify as 36-hours of in-person continuing education hours for RYTs.
Learn more about this online training from graduates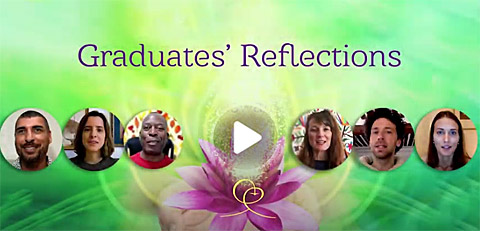 Best practices in online learning
At Ananda, we have been offering quality training for decades. Now we bring this same dedication online, as we embrace the very best practices of online learning. You'll enjoy a user-friendly online environment that offers plentiful interaction within a highly engaged learning community, including:
Specialized exercises and introspective practices to deepen your understanding of how to effectively counsel others
Lively discussion forums filled with support, insights, and inspiration
"Live" webinars covering a wide spectrum of topics with periods of Q&A
Practice counseling sessions with fellow students and instructor feedback
Instructional videos covering all aspects of spiritual counseling
This course is based on the teachings of Paramhansa Yogananda.
Swami Kriyananda, his close, direct disciple, counseled thousands of people over more than 60 years, always on the basis of Yogananda's guidance and teachings. From those years of experience, he developed the approach to counseling that serves as the framework for this course.
You'll learn how to:
Cultivate and recognize true intuition
Listen to and assess your own intuition
Connect to someone's higher self from your higher self
Recognize subconscious, conscious, and superconscious thinking in yourself & others
Find solutions & not be overwhelmed by problems
Help others gain clarity on life's challenges and open to new possibilities
Avoid the temptation to try and "fix" someone
Ask questions that will open doorways for others
Find solutions to your own challenges
Learn an effective technique to hold others in the Light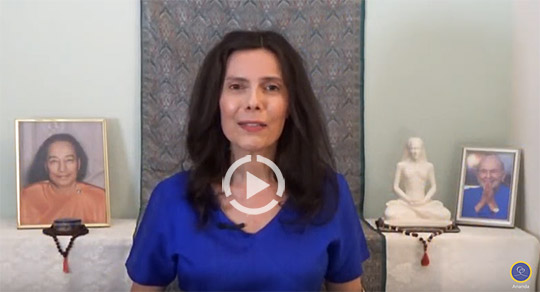 Meet Your Instructor: Nayaswami Diksha
Diksha is a senior faculty member of the Ananda School of Yoga & Meditation in Northern California, and she co-directs the Ananda Meditation Teacher Training programs.
Diksha has been meditating for more than 30 years, and training meditation teachers for more than 20 years. A powerful and dynamic woman of great warmth and humor, she is gifted in both intelligence and intuition. She has shared yogic teachings across the U.S., and in Canada and Europe.
A native Israeli who moved to the U.S. in 1990, Diksha brings a broad background to her teaching—from physical wellness to Ayurveda to profound spiritual understanding. Above all, she awakens in her students their own inner wisdom and the will to make positive changes in their lives.
Course Units and Video Topics
Unit I: Developing Intuition
Unit II: Levels of Consciousness
Unit III: Principles of Spiritual Counseling
Unit IV: Spiritual Counseling Practices
Unit VI: Helping Others Build a Spiritual Foundation
Tuition:
$599 (early-bird, apply by March 21, 2022 and pay by March 23, 2022)
$675 (regular price after March 21, 2022)