Program Tuition
Ananda Yoga® Teacher Training Level 2
Offered in modules over a period of at least 2 years. Some classes are offered consecutively but not all. See calendar for specifics.
Total cost (tuition plus standard shared room & meals) is less if staying in your own tent or RV. Total cost is more if staying in a standard private or deluxe room.
These prices are subject to change. To get accurate costs and more information, click on program links below.
Level 2 Yoga Teacher Training

Nursing CEU Eligible: 86 hours

"This was the best month of my life – truly a life-transforming experience…"
– C. S., Fresno, California
How to Choose a
Yoga Teacher Training Program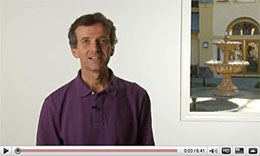 "My 4 weeks of Ananda Yoga Teacher Training was one of the most fulfilling and spiritually transforming periods in my life. All of the instructors, along with the entire Ananda community, were very supportive and nurturing."
– R. F., Lake Bluff, Illinois