Prerequisites:
Level 1 Ananda Yoga® Teacher Training graduate, or Bridge to Ananda Yoga® graduate, or certified yoga teachers who have completed a 200-hr YTT program, or consent of instructor (apply online or call Melody at 800-346-5350 or 530-478-7518).

CE hours are available for RYTs
Deepen your practice and teaching of Ananda Yoga
In this engaging, hands-on course, you'll broaden and refine your understanding of Ananda Yoga as you explore the 25 Level 2 Ananda Yoga postures, which include both advanced asanas and basic asanas not covered in the Level 1 YTT. It is open to Ananda Yoga teachers and any other qualified yoga teacher.
Ananda's YTT staff will instruct and guide you through the magnetic power of Ananda Yoga, designed to awaken your energy—and help you awaken your students' energy.
Your Course Experience
3-hour morning workshops on asana biomechanics, safe alignment, variations, and modifications for students with special conditions—including personal help in adapting the asanas for your own body.
2.5-hour afternoon practice teaching sessions, with personal feedback from Ananda YTT staff. Our YTT graduates often remark on how invaluable these practice teaching sessions are for their continued growth as yoga teachers.
Exploration of ways to approach advanced asanas in stages, making them more accessible for you and your students.
Discussion of issues and solutions that are likely to come up when teaching these asanas.
Daily Q&A sessions with Ananda's YTT staff.
Participate in a final team teaching assignment you'll have the opportunity to lead the class through the practice of one asana, then receive feedback from the staff instructors.

Additional Course Activities
Making deep connections with other experienced yoga teachers
Daily sadhanas (spiritual practices) guided by different Ananda Yoga teachers. Sadhanas include Energization Exercises, Ananda Yoga, chanting, and meditation
Visits to Ananda's Temple of Light, Crystal Hermitage, and Moksha Mandir
Daily vegetarian meals with your teaching colleagues and course instructors
Kirtan (devotional chanting)
Final Celebration and Closing Ceremony

Level 2 Ananda Yoga Teacher Certification
This course is required for graduates of Level 1 Ananda YTT and Bridge to Ananda Yoga who seek Level 2 certification. These asanas formerly were addressed in two courses at The Expanding Light Retreat: The Essence of the Yoga Sutras and The Essence of the Bhagavad Gita. If you already took both of those courses in person, you have fulfilled this course requirement. If you took only one of those courses, you are welcome to take only the half of this course that corresponds to the other course.
From Sunday to Wednesday (Sept 4 - 7) we are going to cover the Sutras Asanas, and from Thursday through Saturday (Sept 8 - 10), the Gita Asanas.
Please contact Melody to learn which half pertains to you.

Course Materials
Illustrated instructional pages for the 25 Level 2 Ananda Yoga asanas.
Lifetime access to our professional online teaching resources, which include a video library of beautifully designed asana instructional videos to help you with your studies.
You'll also receive access to our online course page for the course, which includes pre-course assignments (videos presentations, reading assignments, and self-quizzes).
What our students say:
Practice teaching in breakout sessions were most helpful. Karen and Melody are experienced and offered variations for each pose, not to mention being open to students' (Ananda Yoga Teachers) knowledge. — C.F., Las Vegas, NV

I loved this course! Melody has a knack of making everyone feel very relaxed and at ease, which makes the process of learning much easier. I never felt judged or criticized for any asana I found challenging, and I learned very valuable information about how to teach each pose. I highly recommend this course! — L.S., Novato, CA

From the aspect of Yoga philosophy I gained greater insight into how the use of the affirmations in Ananda yoga can assist the yoga posture in connecting body and mind to direct our energies toward our higher self. On the technical side of yoga practice the on-line video breakdown of each pose followed up with the in-class in-depth teaching and practice allowed me to feel absolutely confident that I can teach the postures effectively and safely. For instance, I've always avoided doing headstands in my personal practice because I didn't feel confident enough in my knowledge of the pose or the strength in my body. The fact that it was taught in progressions allowed me to practice it safely and I quickly gained confidence in my ability to practice this pose. I now do headstand unassisted daily. I also have the confidence in my ability to teach it to others so they can have the same results. — T.J., Montara, CA
For more information, please send us a Question or Comment:

Receive monthly news and inspiration.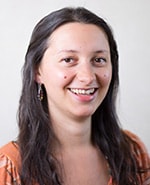 Director of Ananda Yoga® Teacher Training, Director of Restorative Yoga Teacher Training, Level 2 Ananda Yoga Teacher, E-RYT 500, C-IAYT, Certified Ananda Yoga Therapist, Ananda Meditation® Teacher
Melody is an extraordinary yoga teacher, who conveys her great knowledge of yoga asanas—from physical mechanics to spiritual upliftment—with a blend of graciousness, authority, and fun. One of Melody's greatest strengths is the purity of her transmission of Yoga. She has very little egotism to block the clear flow of inspiration she shares. Her inner life is committed and deep, and she's able to help students experience that depth in their yoga practice.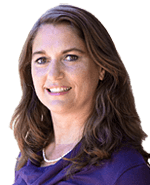 Registered Yoga Teacher, E-RYT 500, C-IAYT, Certified Ananda Yoga Therapist

E-RYT500, RPYT = Registered Prenatal Yoga Teacher, RCYT = Registered Children's Yoga Teacher
Nicole completed her initial Ananda Yoga(R) Teacher Training in 1984 at The Expanding Light Retreat. She has a background in Sports Medicine Research, chiropractic physiotherapy, dance, track, writing and parent education.


Pioneer yoga instructors in prenatal/postpartum yoga and yoga therapy. She teaches advanced teacher training in yoga therapy and prenatal/postpartum yoga and private instruction to yoga teachers. Nicole teaches students of yoga from beginners to advanced
Former member International Association of Yoga Therapists Accreditation Committee – charged with implementing the new Educational Standards for Yoga Therapists
Faculty for Ananda Yoga Therapist Training and Prenatal Yoga Training at the Ananda School of Yoga & Meditation
Yoga Researcher, Author of numerous articles and blog posts
Public Speaker

Accreditation:
E-RYT500 = Experienced Yoga Teacher having completed a minimum 500 hour training, has at least 2000 hours of teaching experience and has taught at least 4 years since graduating.

Nicole's hours, training and experience far exceed these minimum requirements with nearly 30 years of teaching and 25 years of training yoga teachers and yoga therapists she has over 10,000 hours of experience
RPYT = Registered Prenatal Yoga Teacher
RCYT = Registered Children's Yoga Teacher

Testimonials:
"Nicole is an excellent, attentive instructor. She is detailed oriented and creative, able to give exactly what I was asking about!"A.P.
"Nicole is an amazing teacher. She is very knowledgeable. I learned a lot more about yoga and proper alignment in one weekend than in my 5 years of yoga practice."A.C.
"Nicole is knowledgeable, informative, friendly, and a wonderful example of spirituality."KL
"I enjoyed the personal attention."


See all programs, articles, and full bio of Nicole DeAvilla.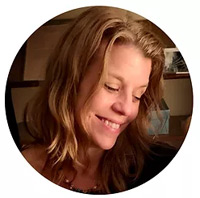 Level 2 Ananda Yoga® teacher, RYT 500, Ananda Meditation® Teacher
I am a disciple of Paramhansa Yogananda and a Kriyaban. My spiritual name is Amala. I live and work just north of New York City in Westchester County New York. I am also an artist, book designer and animal lover! I have practiced physical yoga for over 20 years and I have had a meditation practice for over 10 years.
See all programs, articles, and full bio of Amala Cathleen Elliott.
No dates scheduled for Asana Intensive for Yoga Teachers at this time.
Prices are all-inclusive and cover accommodations, meals, classes or activities, and course materials.
Asana Intensive for Yoga Teachers starts the afternoon of the first date listed and ends with lunch on the last date listed. Check-in is anytime between 1:30 p.m. and 4:30 p.m. at our Front Desk. Your room will be available by 3:00 p.m. Dinner is at 6:30. The first gathering of your group is after dinner.
Please see:
You can add extra personal retreat days before and/or after your program. Check availability and costs for the days and accommodations that you require.
Asana Intensive for Yoga Teachers starts the afternoon of the first date listed. It's ideal to arrive before 4 pm, if you are able to. That way, you can join in the afternoon session of yoga and meditation, which begins at 4:45 pm. Dinner is at 6:30. The first real gathering of your group is at 7:30 pm. If you need to arrive here after 5 pm, that's fine, but it helps us if you let us know at 800-346-5350. We can also put aside a dinner for you if you need to arrive after 7 pm. The program ends with lunch on the last date. Please see our Daily Schedule.
See Transportation and Directions whether you are coming by plane, car, bus or train. Our Frequent Questions page answers many of the questions you might have about How to Go on Retreat.
Yoga Teacher Training Articles