Code of Ethics
for Ananda Yoga® Teachers
As an Ananda Yoga® teacher, I recognize that it is my responsibility and privilege to support the physical, mental, and spiritual welfare of my students, and to uphold the dignity and integrity of the yoga teachings. Therefore I agree to abide by the following ethical code:
Relationships with Students
In recognition of the trust placed in me by my students, I agree to:
Show only the highest regard for my students' personal beliefs and values.
Offer my services of teaching yoga to all persons, regardless of sex, race, color, ancestry, religious creed, national origin, physical disability, mental disability, medical condition, age, marital status, sexual orientation, or political affiliation—to the extent I am competent to offer such services, based on my training and experience.
Avoid any action that I know will conflict with the highest interests of my students.
Avoid taking unfair advantage of students financially, sexually, romantically, or otherwise.
Refrain from initiating a romantic or sexual relationship with a current student, even if invited by the student.
Professional Conduct
In conducting my teaching practice, I will:
Offer only those services that I am competent to provide.
Not attempt to diagnose a student's physical or psychological condition, prescribe a treatment, or suggest or approve of going against a physician's advice.
Take continuing education in yoga teaching on a regular basis.
Be honest, straightforward, fair, and conscientious in all business dealings.
Manage my business finances according to accepted business and accounting practice.
Advertising
In brochures, advertising, and other descriptions of my services (including verbal), I will:
Make no exaggerated claims as to the benefits of yoga practice or my classes.
Represent my training, qualifications, abilities, and affiliations accurately and unambiguously.
Not falsely imply sponsorship by, representation of, or endorsement by any organization (including Ananda, Ananda Yoga®, The Expanding Light, and Ananda Church of Self-Realization).
I understand that any reports of my breaching this code will be fairly investigated by the Ananda Yoga Ethics Team, and that it could lead to revocation of my Ananda Yoga Teacher certification.
Yoga Teacher Support Center
This is the largest service of its kind to help yoga teachers reach their students on all levels — and it's free. more...
Articles
Q&A
Become a Certified Yoga Teacher

200-hour certification in one month
Yes, you can split the course into 2 two-week segments
Next Training:

Nursing CEU Eligible: 86 hours

"This was the best month of my life – truly a life-transforming experience…"
– C. S., Fresno, California
How to Choose a
Yoga Teacher Training Program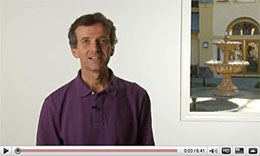 "My 4 weeks of Ananda Yoga Teacher Training was one of the most fulfilling and spiritually transforming periods in my life. All of the instructors, along with the entire Ananda community, were very supportive and nurturing."
– R. F., Lake Bluff, Illinois

Receive monthly news and inspiration.